Durga Puja is one of the most auspicious festivals for the Bengali community and this time they marked their excitement for the festival by making one of the longest rangolis ever.
The next couple of days are one of the most important days for various communities in our country. Some celebrate Navratri, others go with entire Dandiya traditions and then there are Bengali. Durga Puja is considered to be the most auspicious and important festival for all the Bengalis and they just have the time of their lives over the course of 5 days. These days are filled with amazing food, dancing and an endless amount of pandal hopping.
So, in order to welcome this year's Puja, the people in Kolkata decided to do something grand. The residents of Lake Road in South Lake, yesterday, woke up to Kolkata's longest rangoli drawn on the street.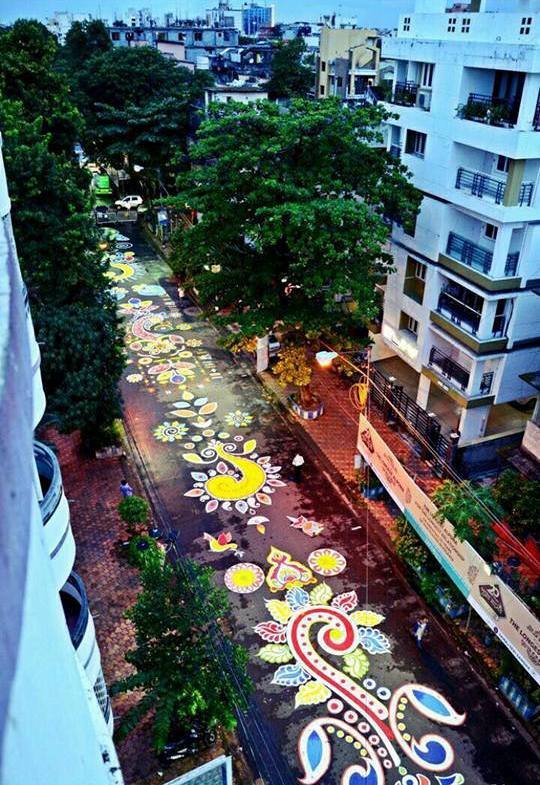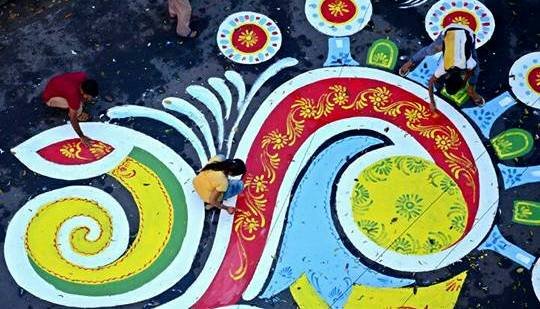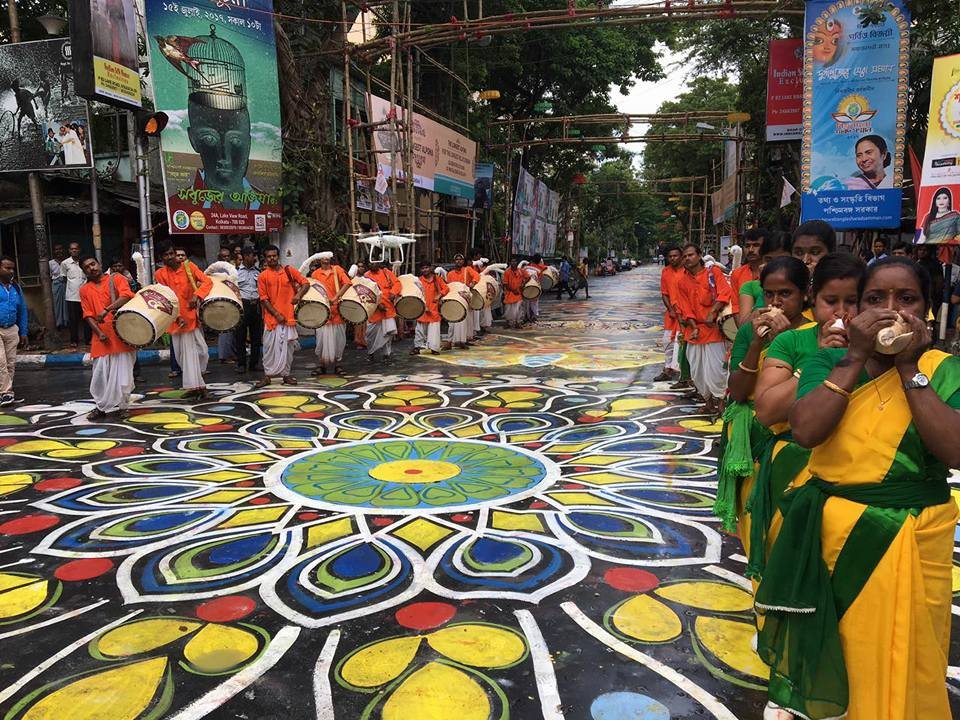 The entire rangoli sprawled across 1.5 km of the road and it was a part of the Samaj Sebi Sangha Durga Puja. As beautiful as this rangoli looks, there were a ton of people behind it. Almost 300 young artists came together and they were led by 15 group leader to manage the entire process. Most of the artists out of this number were students from some of the most esteemed art colleges of Kolkata, such as Government College of Art & Craft and Rabindra Bharati University. It took 24 hours for the artist to complete the masterpiece and it's absolutely beautiful.
So breathtakingly beautiful! Rangoli on a 1.23 km-road in Kolkata #DurgaPuja2017 pic.twitter.com/uSDsYv6kc2

— Swati Goel Sharma (@swati_gs) September 19, 2017
and the Madness begins… Lake Road in Kolkata… is now Rangoli road…
Proud of all my Kolkata artists…
Puja Attraction… pic.twitter.com/h49RbFYPfv

— Rohit Jaiswal (@rohitjswl01) September 19, 2017
Just wonder how beautiful our lanes and roads would be, if they are covered in something this beautiful, at all times.
20th September 2017
Jyotsna Amla