Commonly speaking, there are always second wave of profits. There are even second waves in which many an individual is rescued from a state of emergency. There are second waves of production lines and manufacturing. But who would have thought that there would come a time in a country like India, composed of a robust medical system, where there would be such a harsh second wave of COVID-19.
If anyone thought that COVID 19 in 2020 was all that there was to the killing machine, for how else can one describe it, then think again?
In a year where there's been hardly a dearth of discussion regarding the COVID 19 vaccine with several countless individuals going for a second shot of it, it's turned out in no uncertain terms that the second wave is far more dangerous that what many would've thought.
And recently, there came a statement from none other than Kiran Mazumdar Shaw, a modern legend of our corporate world, and a business icon of a very high pedigree.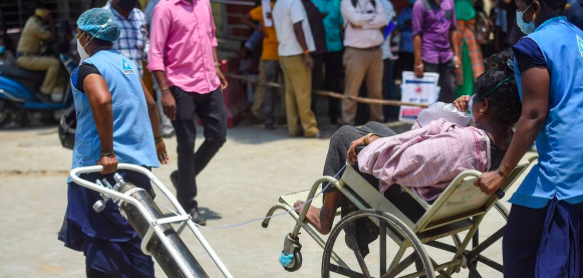 So the key question is- what did the Pune-born founder of Biocon Limited had to say on the current travesty that India is facing?
Here's what you need to know.
The 68-year-old pulled no punches in stating facts as she went on to say, "This time around the second wave has hit like a tsunami. And the unfortunate part is it has not spared any part of our country."
Furthermore, speaking on the extent to which the second wave of COVID-19 has affected the common man in the street as also the individual dwelling in surpluses, she would add, "This time around both urban India and more frighteningly it is rural India that has also got infected because we did have a bunch of state elections and a number of religious festivals that have really, really added to this horrific surge."
Also Read: The Situation In Chennai Is Bleak In Front Of The COVID Chaos!
A veteran of the industry and someone who is well capable of gauging the pulse of the country, Kiran Mazumdar Shaw also touched upon the relevant subjects that matter ever so much right now, such as the capability of Indian hospitals, vaccines on the ground, and the critical matter of oxygen supply, here's what she further added, "So hospital beds and oxygen, we don't have enough human resources to manage the kind of numbers we're seeing today. We don't have enough medicines to treat patients with. We don't have enough medical supplies of most types to deal with this pandemic."