Japan and India have enjoyed strong ties in multiple areas of interest, of which trade and commerce, infrastructure, engineering are only a small but valuable cog of a relationship that has blossomed for the longest time. May this bond continue to grow in the times to come. Not just a wish from an Indian perspective but a feeling one cannot be doubted for nurturing knowing Japan's regard for its Asian neighbor; its values and culture.
In fact, back in 2018-19, the thriving relationship between Japan and India stood at a whopping USD 17.63 billion given the flowering bi-lateral trade between the two countries.
That said, there is something after all that – as per news reports- stands in the way of the ties between Japan and India. So what is it? Well, you guessed it right, if you did.
How could Coronavirus not have impacted or posed a risk to deter something at the end of the day? A lethal virus infection with multiple ramifications for everyone involved, including countless spheres in both personal and professional accord.
Japan, according to confirmed reports, has criticized India's stance of canceling E-visas for its nationals. Now while Japan's angst, it must be said, can be understood, after all, both countries enjoy a close and lasting relationship that dates back to several decades, what mustn't be neglected is that India would want to tread carefully (rather very carefully) during this time of duress.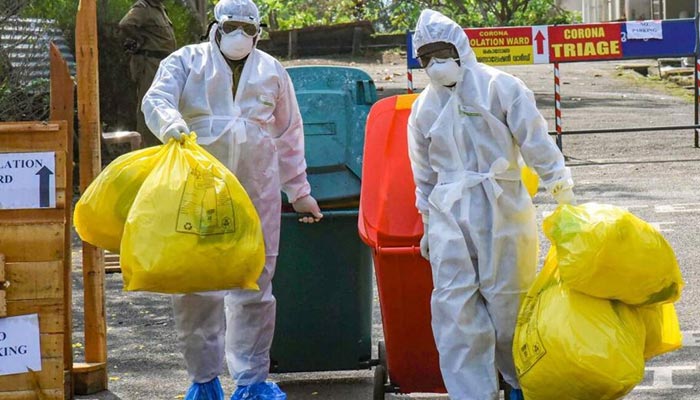 Why's that? You don't have to look that far; merely revisiting a simple statement of fact from September 2014 would serve an answer. Well over a decade back in time, Japan's Prime Minister Shinzo Abe (also the country's longest-serving PM ever, a world record) had pledged a $35 billion worth of investment in India's public and private sectors.
So it's but understood that Japan and India work rather closely with mutual interests in myriad areas of development whose scope has a great significance for nation-building, particularly from India's point of view.
But at the same time, it is but understood (and common knowledge) that countries do take firm actions and preventive measures during times of peak tensions such as these, where all thanks to Coronavirus there's a "valid" reason to worry, concerning the mortal danger it poses humans.
So which country would not want to be best prepared to keep risks at bay? Cornovarius is obviously agnostic to the cultural ethnicity of the human body- isn't it? All viruses seek, at the end of the day, are able bodies that can play a carrier- right?
Should it not be asked whether Japan- with all due respect to its marvelous history, wonderful traditions, and a redoubtable penchant for development- have followed a watchful approach too had it been struck the way India is?
So even as Japan hasn't suggested that India's stand is some weird deliberate ploy to hurt the growing ties between the two nations- as no sane nation with its priorities and heart at the right place would function in that manner- what is so hard to understand behind the cancelation of the E-visas?
At the same time, any suggestions or assumptions that India may have acted "unjustly" by forwarding a particularly harsh treatment to its economic and diplomatic ally fall flat in front of the simple fact that apart from Japan- it has also canceled the e-visas for Italy, South Korea, and Iran.
Meanwhile, a wonderful country like Japan- and let it not be forgotten, a spiritually-enlightened land of the great Saicho (the Buddhist monk)- must regard the fact that sources close to the government are already cautious about the sensitivity of the ties between the two, as brought out by what India Today shared in its report and quoting it directly hereunder:
"Sources in the government said India's decision to cancel e-visas of people from several countries was taken with the sole purpose of containing potential risks of the virus spreading in India and that, the regular/e-visas granted to people from Italy, Iran, Japan, and South Korea were suspended after these countries reported a rising number of coronavirus cases."