Regardless of who you are and your beliefs, here is the ultimate truth. There are only two ways in which you can deal with failure. Either mock those who failed you or the circumstance that did you in. Basically cry over it and pass snide remarks. Or, come back with a vengeance and defeat your beater. And the latter, it must be said specifically in the case of a rather well-known American, stands true for Donald Trump.
Not long after the world's most famous and leading micro-blogging platform Twitter decided to take Donald Trump off it, the forty-fifth president of the United States has chosen to mount a comeback.
Well, the detractors may cry foul and judge his idiosyncratic behavior but there are widespread reports that suggest Donald Trump is planning to come back to life with his own social media platform.
Just how big a news is that, one wonders?
Now this is no ordinary platform; it is being said that the former President's message for America shall be affirmed for everyone on this brand new platform. Later, it will be released as a campaign.
In fact, never before has the buzz surrounding Donald Trump's social media platform been more real. The most attention-grabbing detail regarding the forthcoming venture is that the said social media platform could be real and debut in just around the next three to four months.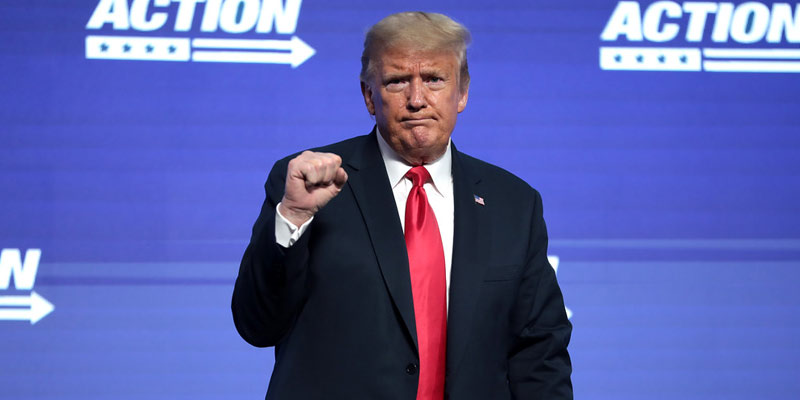 And where the insiders' inputs stand then it is being said that central to this venture will be freedom of thought and expression. Unlike Twitter, as they say, where many a remark can be pulled down, the platform that Donald Trump is building will factor in the need to communicate freely and sans fear.
Also Read: For The First Time Ever, Paris-Bound Louvre Museum Puts Entire Collection Online!
Therefore, it can be said that the aforementioned platform will give a space for the others to weigh in and communicate in a free format.
The above told, here is what a news report published on Financial Express said on the update:
A week ago, Trump's adviser Jason Miller had also mentioned of Trump returning to social media with his own platform in about two to three months.
The real deal, however, will be to make the app available on App Store. Earlier a microblogging site Parler was taken down from App store after it was accused of promoting hate speech and hosting content linked to the violence at January 6 US Capitol riots.
Moving on, it is worthwhile to remember that Donald Trump and Twitter have always been foes and could just not gel well together. During the reign of the presidency of the 74-year-old, the former American President was actually blamed for spreading fake news. This, on its part, was rather surprising and weird in equal measure since it was always Donald Trump who used to allege that most mainstream American news media networks were essentially in the business of spreading fake news.
Also Read: Why Are African Cheetahs Moving To India?
His altercations and very verbal jousts with the likes of the CNN have long made news. Never before in modern American presidency has a serving President been so embittered and fallen astray from a widely-acclaimed news platform.
But when Donald Trump was banned from Twitter, his account had no fewer than 88 million followers. So will Twitter actually face some competition from the forthcoming social media platform? Perhaps only fair to say that these are early days. Don't you think?