India and Sri Lanka have had a long history of pleasant ties. These have been a constant feature on the front of the geopolitical affairs of the country in Asia. And recently, the Indo-Sri Lankan ties attained a new emblem of closeness concerning the announcement of massive Indian aid to Sri Lanka.
Apart from close economic and political co-operation, the regional ties have also been strengthened over the years thanks to a burgeoning trade relationship between the two nations. It is common knowledge that among the major exports from India to Sri Lanka are in the realm of consumables and capital goods, such as – plastic articles, mineral fuels and oils, chemicals, sugar, and even cement.
But the two nations, apart from interacting on the pedestal of exports have also been closely aligned in terms of foreign aid.
At this point in time, it can be said with certainty that the Indian aid to Sri Lanka concerns perhaps the most vital element governing Sri Lankan politics and infrastructural development in the island nation.
In lines with the appointment of the new President of the southern nation, the massive Indian aid to Sri Lanka is an estimated $400 million.
But what governs the huge sum that suggests that the Indian aid to Sri Lanka is vital and therefore, a big headline-forming material at present? After the recent talks between Indian Prime Minister Narendra Modi and his Sri Lankan counterpart Gotabaya Rajapaksa, it was announced that India would sanction a massive aid of $400 million toward enabling Sri Lanka to execute major infrastructural projects.
This, in effect, would also further boost the bi-lateral ties between the two closely-situated countries.
Al-Jazeera made some realistic observations about this ongoing and close alliance and shared some key insights:
But the terms of some of those projects have drawn criticism from politicians in Sri Lanka and opened the way for countries such as India, the United States and Japan to rebuild ties in the Indian Ocean country that lies near key shipping lanes.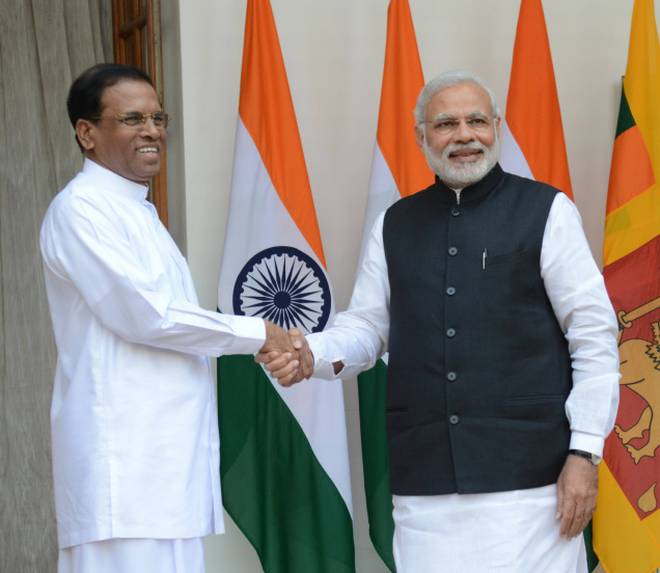 Rajapaksa, Sri Lanka's former wartime defence chief, is on his first visit to India after a sweeping election victory earlier this month won on a platform promising to pull the country out of its deepest economic slump in more than 15 years.
He told reporters he wanted to take bilateral ties with India to a "very high level".
But that is not all; there is more co-operation from India to follow southward.
The $400 million worth Indian aid to Sri Lanka isn't the only financial aid that is to be provided to the Rajapaksa-led nation. PM Modi also confirmed that another $50 million would be further provided to the country to boost its security measures.