He was, until the better part of the last year, among the best-known comic faces in all of India. He was also among everybody's favorite fat-head on the television. He's known as someone who could laugh and take a whole lot of laughs on himself.
Standard operating procedure for a comedian, ha?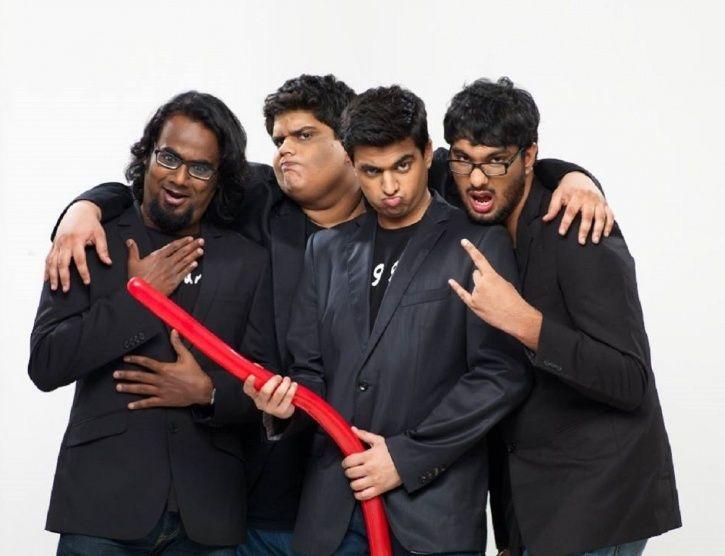 Along with his close friends, Gursimran Khamba, Rohan Joshi and Ashish Shakya, he would go on to establish one of the funniest comic stables in all of India. They laughed, pushed you to the edge of your seats, they roasted and roasted their own selves along with nearly half of Bollywood.
And then, something happened to the well-known face behind AIB.
Life for Tanmay Bhatt, it seems, hasn't been all that great, of lately.
Following the charges leveled against him that he failed to act against the complaints made against his AIB colleague Utsav Chakraborty, on the lines of sexual misconduct, Tanmay Bhatt stepped out of the scene. He was nowhere to be sighted.
The blame was clear and the guilt couldn't be hidden.
It appeared that the guy with the big face and that adorable laughter went astray, receding to a self-created cocoon-like lifestyle, unavailable on social media and surrounded with nothing other than grief.
And truth be told, it wasn't too hard to understand. When a serious charge is leveled against one of your own- more specifically given that the AIB are, or should we say, were a close-knit unit- and you deliberately fail to act upon, this being no ordinary complain, with the #MeToo campaign being at its peak, who would like Tanmay Bhatt?
But that said, is it fair to put one of the wittiest men in India out in the cold? Let it not be forgotten that Tanmay Bhatt himself wasn't at fault-isn't it?
But as the truth of our times goes, when you are famous and happy, everything seems to be going your way. And when things don't exactly go according to plans- you quickly become everybody's favourite punching bag.
And this is exactly what happened with Mumbai-based standup, Tanmay.
But what is sad is the fact that Tanmay Bhatt has been down with depression. Nearly a year later since the entire controversy emerged around the AIB, Tanmay has been seeking medical help and life's not exactly been a bed of roses for the often-smiling comedian.
Here's what he had to say in a new post, and for a change, on social media, following lots of people writing into him asking for his whereabouts:
"After everything that happened in October, I'm mentally checked out. I feel almost paralysed and unable to participate socially, online or even offline. I think a big part of my self worth growing up as someone who looked like me became my work. For most of my adult life I worked at a company that I was trying to build."
"And having to watch the letting the office go, all the people who worked with us, having to say good bye to that took a toll on me mentally and physically which finally came to a headway around the end of the last year and doctors told me that I am suffering from clinical depression and told me to consider doing something about it."