It has been confirmed that German Chancellor Angela Merkel will be visiting India in a few days' time. The time for the visit of German Chancellor Angela Merkel has been confirmed from 31 October onwards. She will be in India until November 2.
The key purpose of the visit of the German state head is said to be to broaden the area of the two nation's cooperation in the areas of defence and security ties.
But some sources also suggest that the key bi-lateral discussions between the two nations will also touch far-reaching sectors with Prime Minister Narendra Modi and German Chancellor Angela Merkel all set to explore a strategic relationship between India and Germany on specific sectors, outside of defence co-operation.
During the course of her visit to India, the German Chancellor is also expected to meet the heads of various Indian corporate that are actively working in Germany.
The duration of her visit will be from October 31 onwards upto November 3. That said, apart from ramping up their relations in the area of defence, the two sides are also most likely to explore associations in divergent spheres such as high technology, skill development, railways, education, water, renewable energy, waste management and urban development.
For decades together, India's ties with Germany are active and far-reaching with Deutschland recognized as one of the most important strategic partners for India from all of India.
Here are some interesting highlights covered by national publications in India concerning the impending visit of German Chancellor Angela Merkel:
India and Germany have been strategic partners since 2001. Both the countries have a mechanism of intergovernmental consultations at the level of head of governments which allows for a comprehensive review of cooperation and identification of fresh areas of engagement.
India is among a select group of countries with which Germany has such a dialogue mechanism.
German President Frank-Walter Steinmeier paid a state visit to India in March 2018. Merkel visited India in 2007, 2011 and also during October 2015. But that said, there's more to draw from this constant relationship between the third-largest economy in Asia and arguably, the strongest European economy on current terms.
And it must also be said that the relationship between India and Germany has grown manifold particularly in the space of the past few years.
Germany is India's largest trading partner in Europe and India was ranked 25th in Germany's global trade during 2018.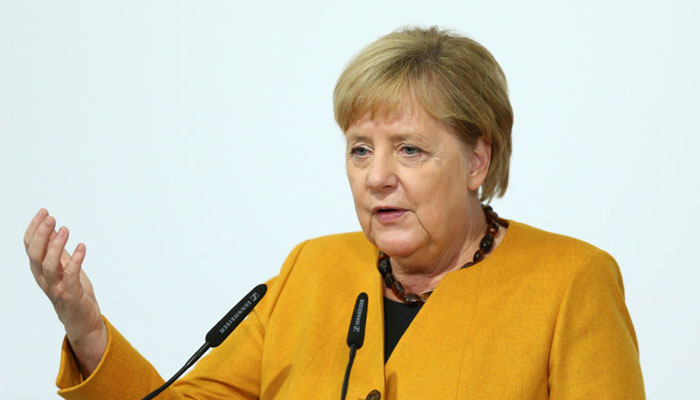 Germany is the seventh-largest foreign direct investor in India since April 2000. Germany's total FDI in India from April 2000 until March 2019 amounted to USD 11.7 billion.
Furthermore, it is worthwhile to remind all that in the recent past, PM Narendra Modi has constantly been interacting with his opposite number in Germany on various means to explore and grow trade ties between the two nations.
And while the relations between the two are closer than ever at present, it must be said that both countries are continually fighting key battles at their respective ends. While India is battling an economic slowdown albeit polarising reports of the same circulating in the media, Europe's economic strong house is also finding new ways to strengthen its position in the EU amid times bellied with a marked recession, thanks largely to the global economic slowdown.