"She comes to the house to clean it and ends up cleaning me as well"
Well, this one is a cranky. And outrightly so. Right now, chances are that at this time an entire England's attention is on one company Fantasy Cleans. At a time where despite there being tremendous opportunities of employment, given technology and aided developments have created so much of a scope, there still remain hundreds and thousands jobless.
There are streams that are untouched by tech and where pure basic skills like effort and hard work are needed. Picture jobs like that of a house-cleaner. But despite there being so many of unemployed, there continue to be agencies that do not refrain from objectifying women.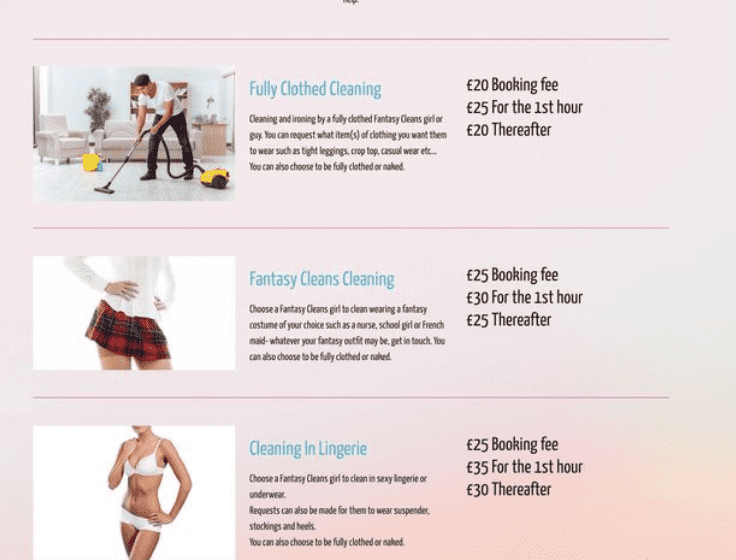 At this juncture the presence of companies who thrive on promising vocation but end up insulting women is quite nasty. Picture Fantasy Cleans, for instance. It is believed that some jobseekers in England who turned up on Government job websites and found to their dismay the requirement of stripping off and mop floors for clients- has left some gutted. Much to the chagrin of job-seekers in England, coming across advertisements such as these is nothing but a mockery of one's current status.
Tagged as "Cleaners with a difference", job-seekers reading about the precondition to strip off and arrive with a smile has left most thoughtless and stunned. How on earth could these advertisements have featured on British government websites? The image that worried most was anything but clean or sober. The picture of blonde women holding a mop, a brush and wearing nothing but lingerie and a smile whilst cleaning the house has made headlines and irked many.
One woman confessed her shock as she added, "I thought that sort of attitude of the objectification of women was in the past." And truthfully speaking it's not hard to understand why. Currently, the Fantasy jobs ad promises to pay job seekers £25 and £50 an hour. The embarrassment doesn't end here. The copy of the ad reading, "Sit back and enjoy as they do all the dirty work", perhaps adds to the suspicion of something utterly unjust happening around. Moreover, the mention of the line, "We are happy to assist you with what requests what you have."
For the prospective job seekers, there is also a warning that, truth be told, reads like some disclaimer. Applicants are warned that the clients might be cloth-less (just another term for naked) during the hours 9 a.m. to 5.30 p.m. Tailor-made for inviting miscreants, the mere tag of the job being addressed through the phrase, "house-cleaners with a difference' has caught everyone's attention.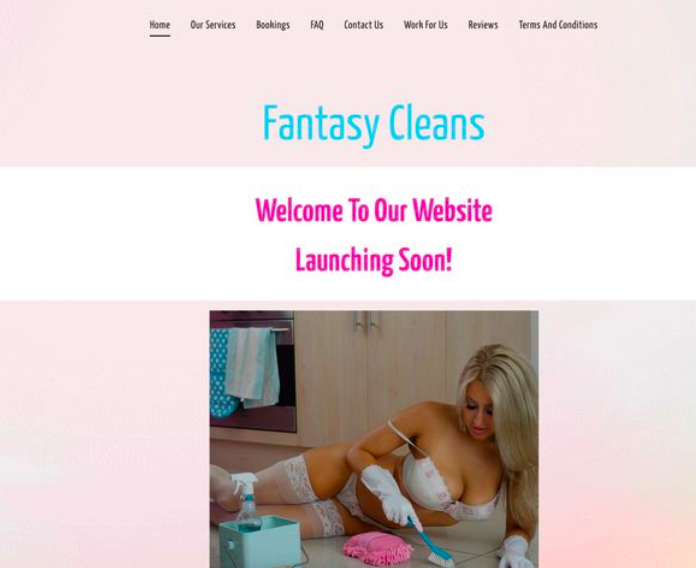 But that told, what worries one is that financially broke job seekers who are crunch and need assistance are being played into the hands of a firm that actually may be anything operating in the guise of a job provider. So far, no investigation has been done about the company who is ready to sacrifice the dignity of men and women. And if one sees the advertisements, perhaps causing more harm to women than men.