In the world of politics, where jingoism or diatribe often form highlights of the day, aspects like a party's office often a take backseat in front of mind-boggling speeches and political gimmicking of a party's candidates. But then, this party here- the Bharatiya Janata Party- is no ordinary party. It is the ruling elite of Indian polity and has been the epicenter of rather stringent, seemingly revolutionary measures that have been taken in the light of reforming a country that has been engulfed in a series of nation-wide loots and scams; a harsh reality enveloping the national affairs of the country.
Now, in what has proved to be yet another major headline-maker, the revered Bharatiya Janata Party- has got for holding its everyday affairs and works what is believed to be the world's largest-ever party office, in the heart of the capital, New Delhi. If you happen to be close by or in the near vicinity to the Deendayal Upadhyay Marg, then even from some distance you can hear the buzz surrounding BJP's party headquarters. On Sunday, Prime Minister Narendra Modi, inaugurated the largest ever party headquarters for any political party in the world amidst a packed gathering that featured luminaries of the party including Amit Shah, Sushma Swaraj and Rajnath Singh.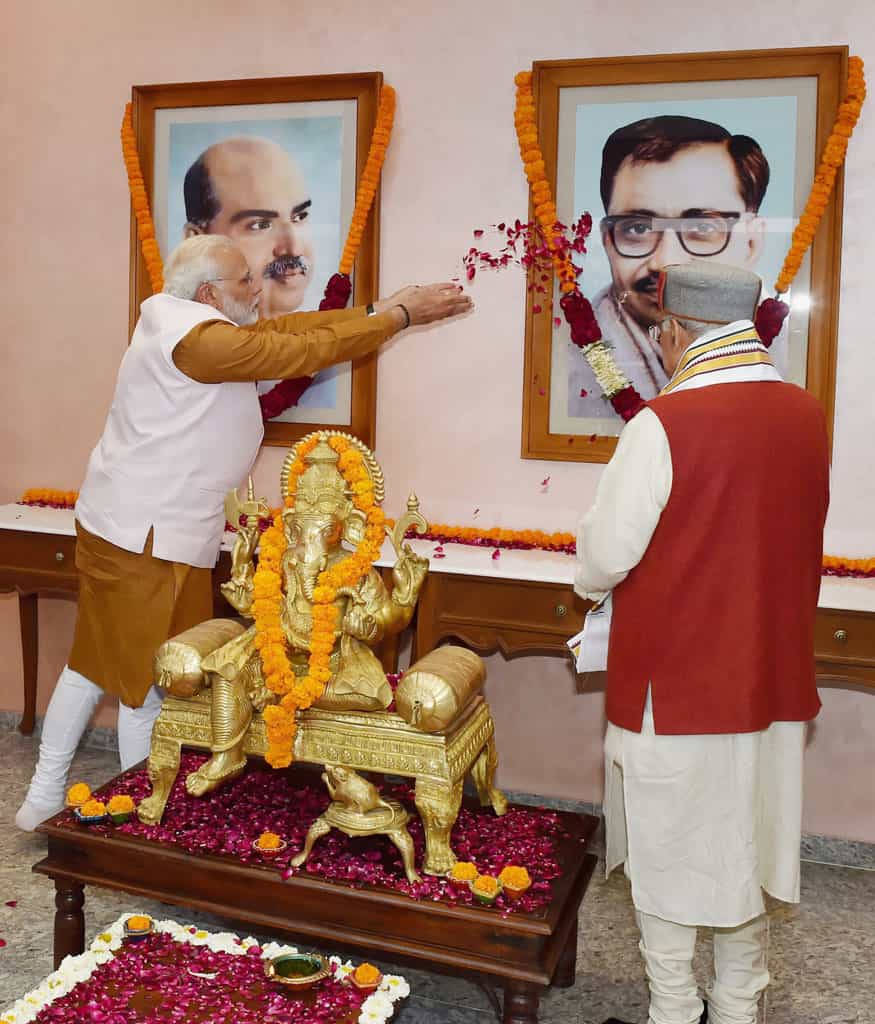 Spread across a region of about 1.70 lakh square feet, BJP's new swanky party office is a plush all-purpose facility that boasts of three blocks spread over a multistorey building, with 70 rooms, replete with digital libraries including a social media office as well. The environment-friendly structure strewn with greens and plants offers a solace and a complete polarisation from the fast-paced, mechanical existences we find the corporate world to be sufficiently loaded with. Using hollow bricks in order to keep the inner confines cool, the new party office of the BJP marvels for workers and visitors alike with traditional but grand interiors. Large window panes that allow plenty of inlet of light offer a fitting testimony to the party office being laced with luxury of space and economy of purpose.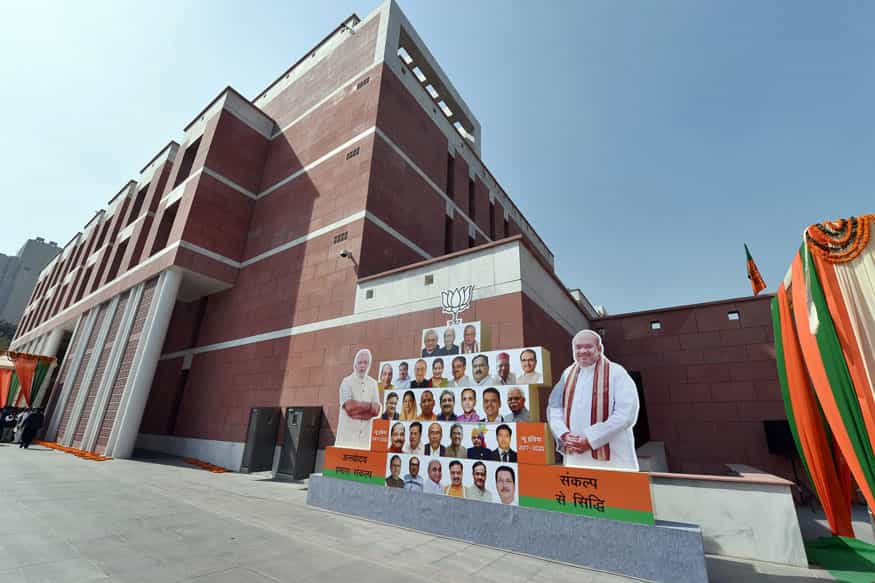 What is particularly arresting about the sprawling brand-new BJP facility, is that owing to the vastness of its area, the Prime Minister can even address a State executive while sitting here. Another interesting facet about the building is it being aided with e-toilets and rainwater harvesting. Along with the great news about BJP's plush new property, during Modi Ji's address to the party workers on Sunday, it was also announced that his party shall now its own office in around 635 of the 694 districts in the whole country.