If you happen to visit the deep interiors of the country, then you'd find the schooling system to be stifled with certain absurdities. When issues like a sheer shortage of teachers doesn't haunt our educational facilities in India's hinterland, then problems like mass cheating or mass bunking by school-going children persist. It is an issue that has often found the ink of many a mainstream newspaper and media but hasn't actually been attended to as we speak. The fact that Indian students have a tendency to cheat openly during examinations even in important states like Bihar is no new knowledge. It's been a scenario that has been continuing for years without much ado.
Now, perhaps in a bid to prevent students from carrying hidden notes contained in tiny strands of paper, students in the state of Bihar are being told not to wear any shoes or socks so they can be stopped from referring to 'external' or 'unwanted' sources whilst writing their examinations. Regardless of how bizarre it might sound, instead of the issue taking into consideration the poor work ethics of teachers, children are being denied footwear. Did we ever think that in certain parts of the world's largest democracy, the plight of students and their academicians would reach such a plummeting low?
But apparently, this new rule, no conjecture but an actuality is going to come in effect from February 21. Now stringent measures shall be taken to prevent students from sneaking into classrooms with notes. But truth be told, situations in the past have been so obscure and out of hand that many a times, its been seen that parents have often sneaked into classrooms carrying answers to the questions their wards are occupied in answering. This pretty much highlights the central issue that even question papers have begun to get leaked and for quite some time; all of this persisting with concerned authorities being in the know of things. That being said, consider a statistic. In 2013, as many as 1600 students were expelled due to cheating. Things haven't got any better since then.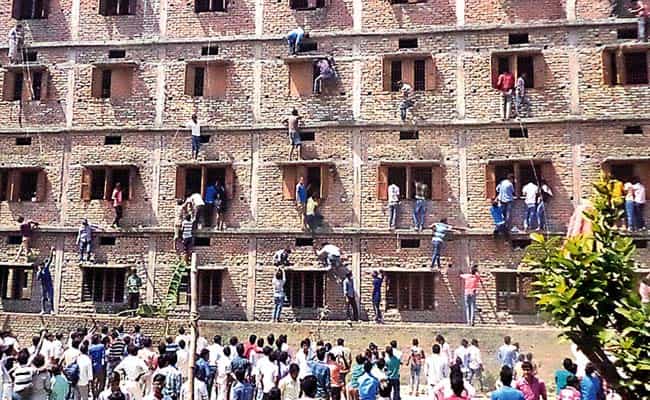 So from February 21, 2018, wherein an estimated 1.8 million 15-year-olds shall be appearing for their final school examinations, of class 10th, efforts are on to curb the cheating menace. But how successful will this new measure be, which shall see students writing their papers in the absence of shoes and socks is something that only time can tell.