Art and History are considered to be the topics only intellectuals and interested in this niche topic, people talk about which is very few to be real. Afterall, we all know how amazing the turn out at museums has been in the past (sarcasm alert). However, for quite some time there's a huge change being noticed in the turn out amount at the museums.
More and more people are going to the art and history museums to have a look at the history through art. But they're not noticing the art in usual ways, there's something different that they're looking for.
Memes. Various people are turning up for museum adventures to untangle centuries-old ideas and dumb-down them into language us mortals can understand, too. They are doing this in one interesting and amazing way, which has given birth to the entire art history meme culture.
There are a ton of pages on social media that turn art from the past into a meme that many can still relate to. Interesting, right? Trust us, as interesting as the entire art history memes sound, they're hilarious and can make anyone LOL hard on them. Here are 25 of these funny art history memes.
1. That's something to look forward to for a job.
2. If only they listened.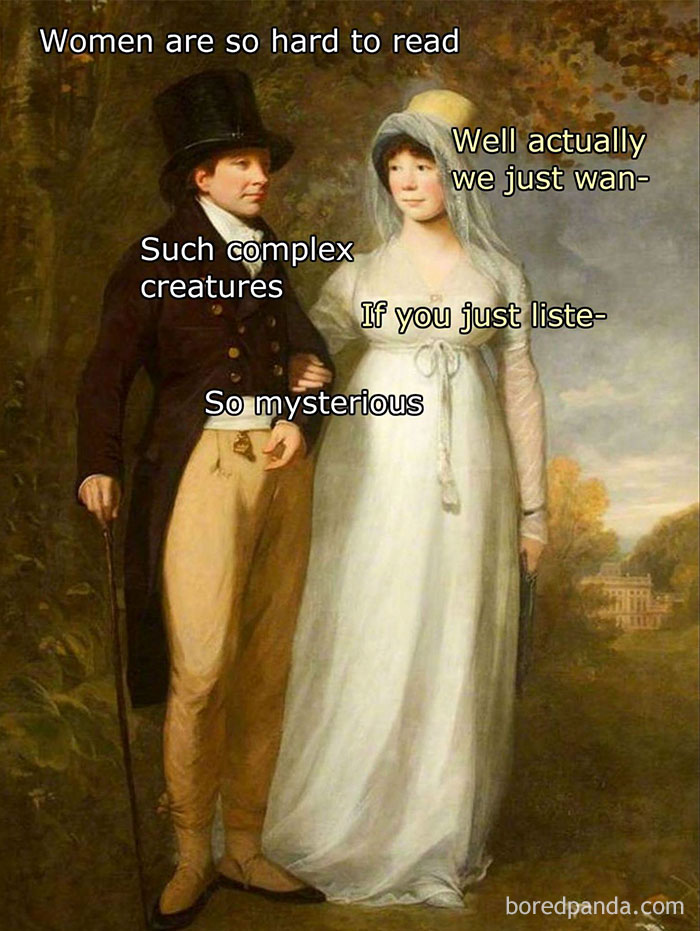 3. Let's be true, we all want to hate this person.
4. Why uh do dis mahn? Why?
5. Try calling up Satan, to be honest.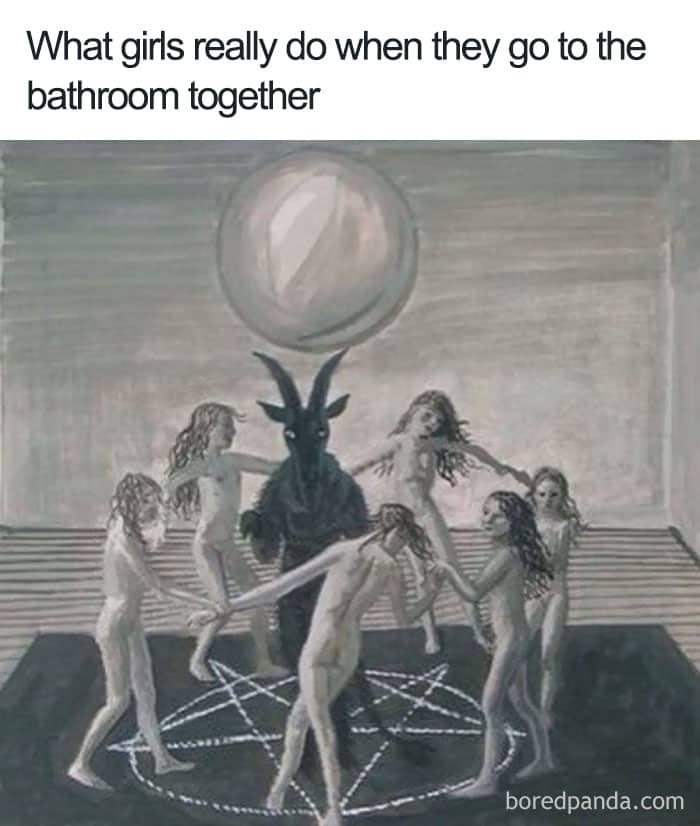 6. Facebook memories hate so bad!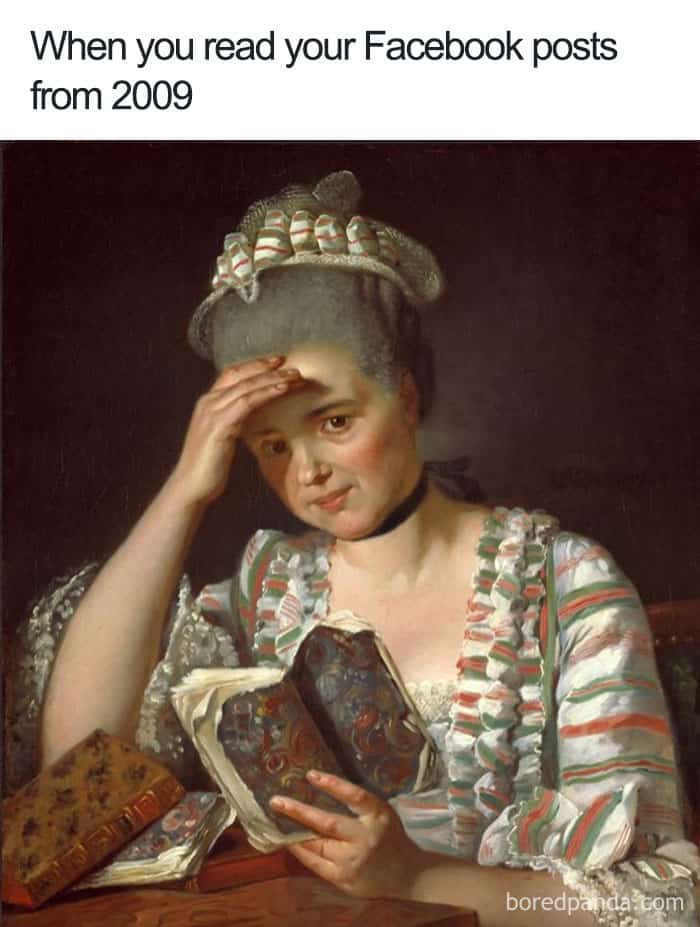 7. Hahahhahahahahahhahahahhahahahhahahah!!!!!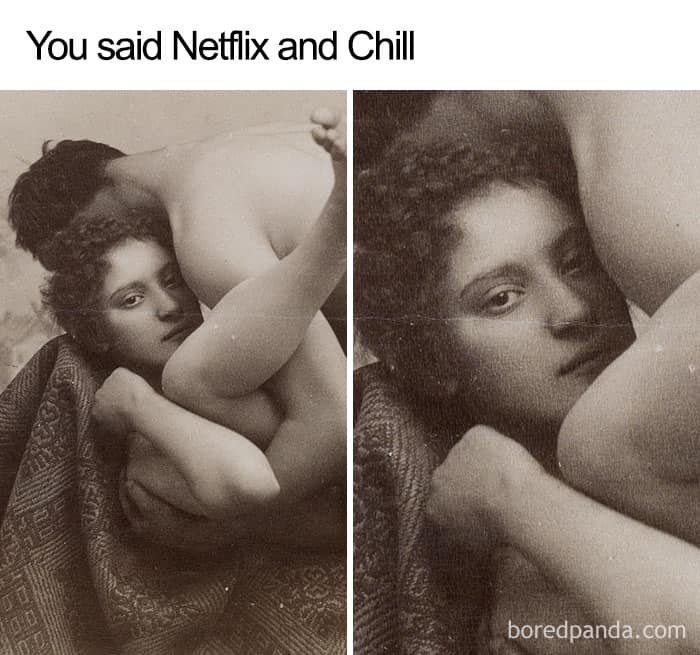 8. This society doesn't get to you, but freaking jar always does.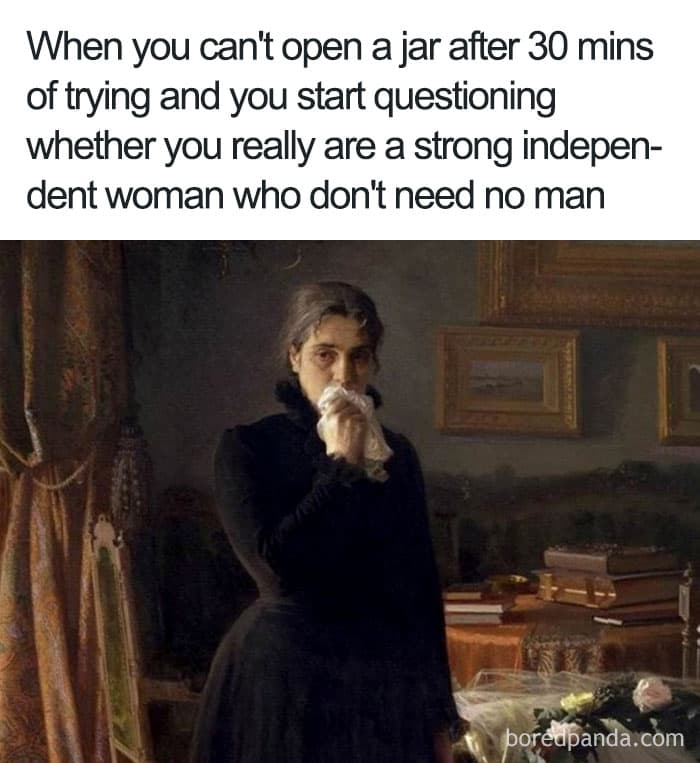 9. Damn you autocorrect, damn you!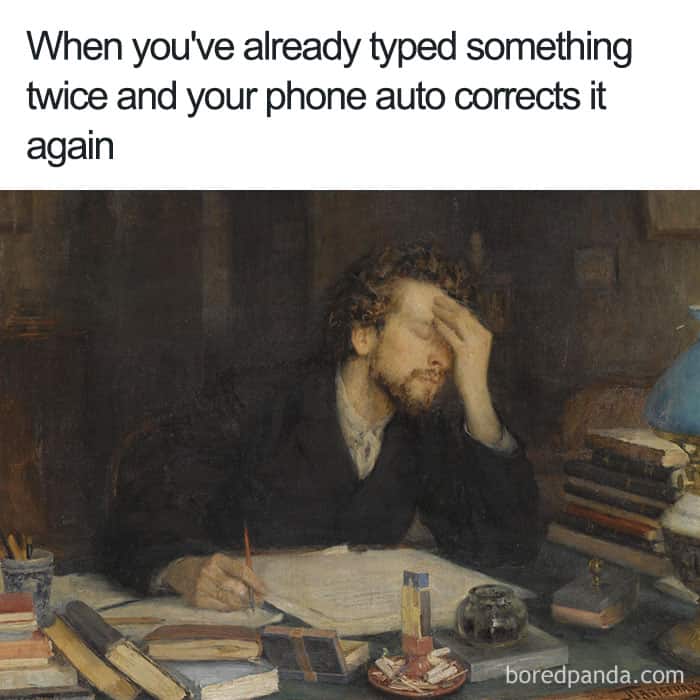 10. Ya Rupert, not now!!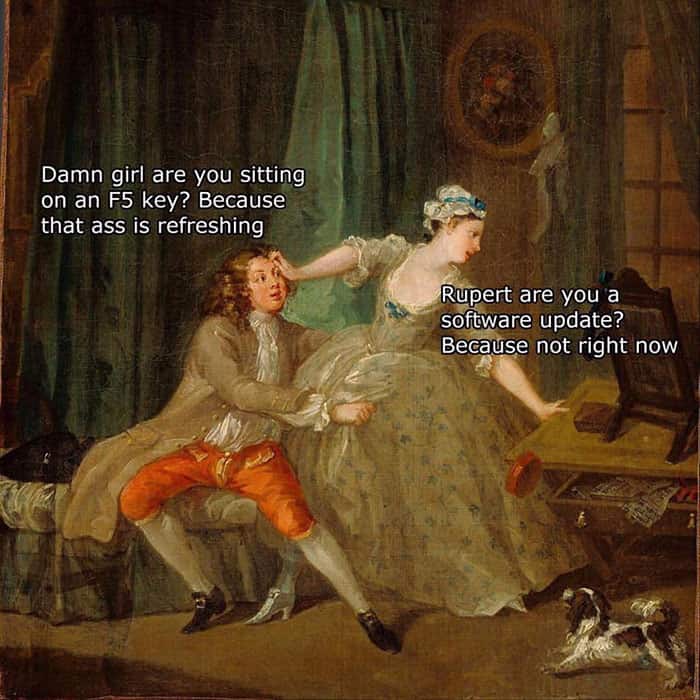 11. Kill that cheater.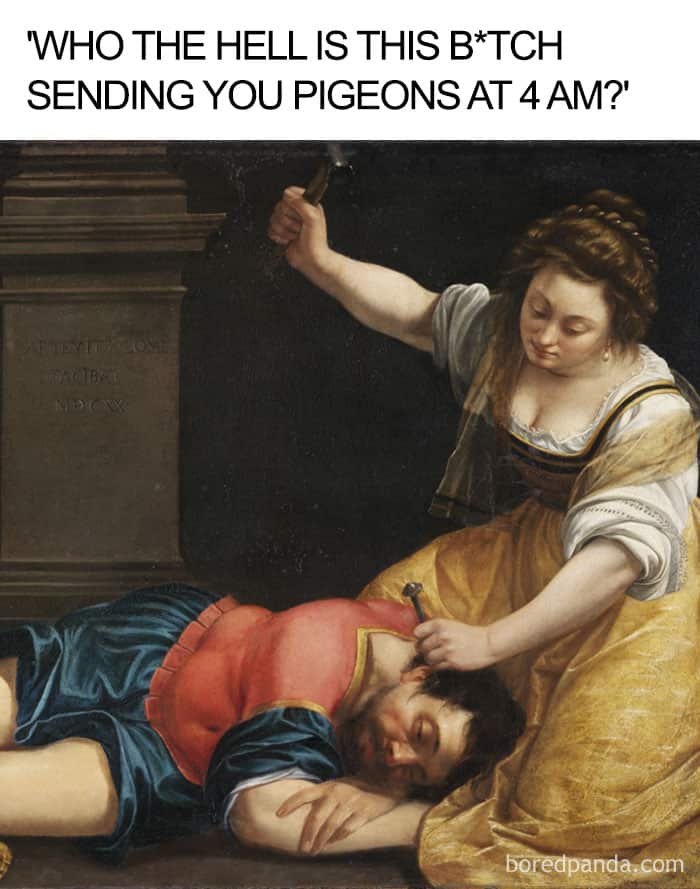 12. Dying is better than being in this situation anymore.
13. We all have been there. Done that. Haven't we?
14. Me too bro, me too.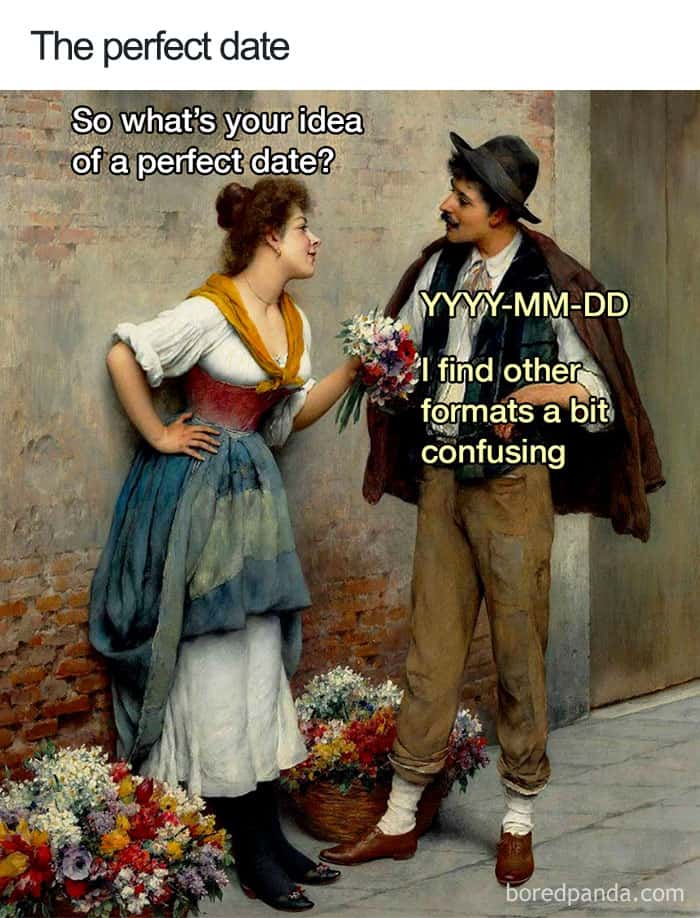 15. This freaking phone.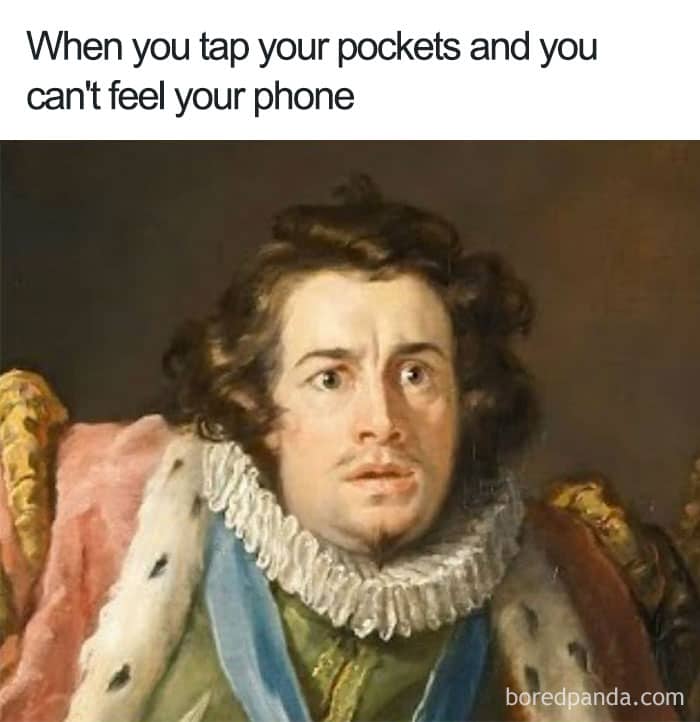 16. When you're stoned AF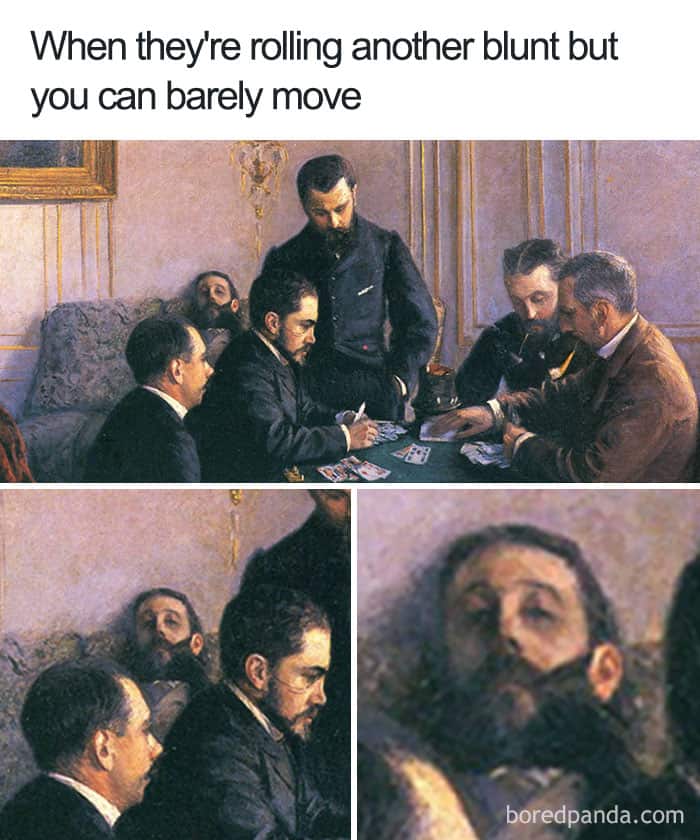 17. What I tell myself every day in the morning.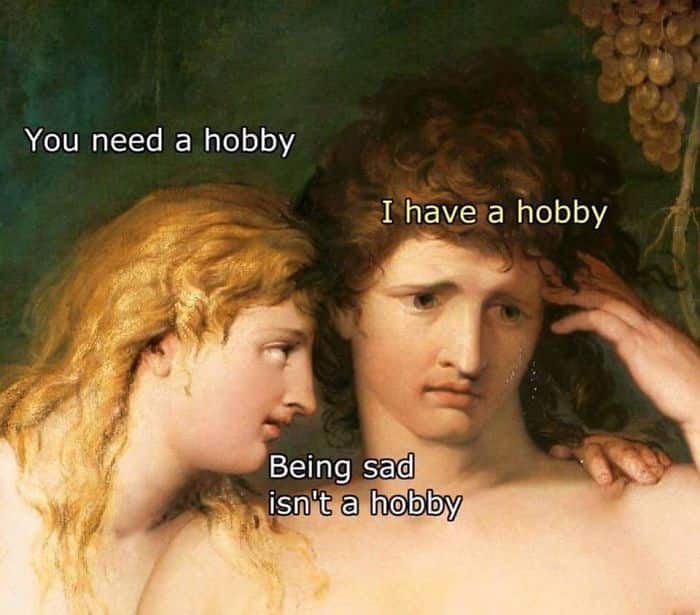 18. Fake it till you make it.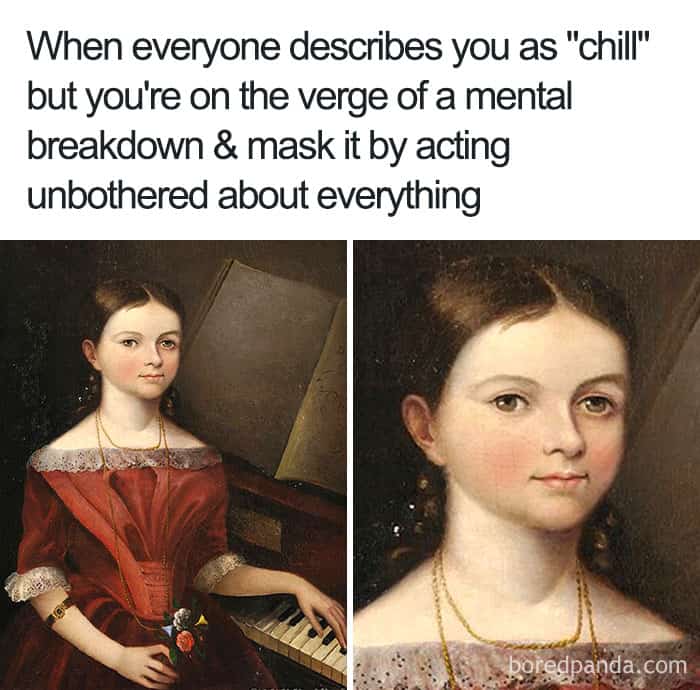 19. Not again.
20. We all know people like this.
21. We can't take it anymore.
22. Ancient Tinder was LIT!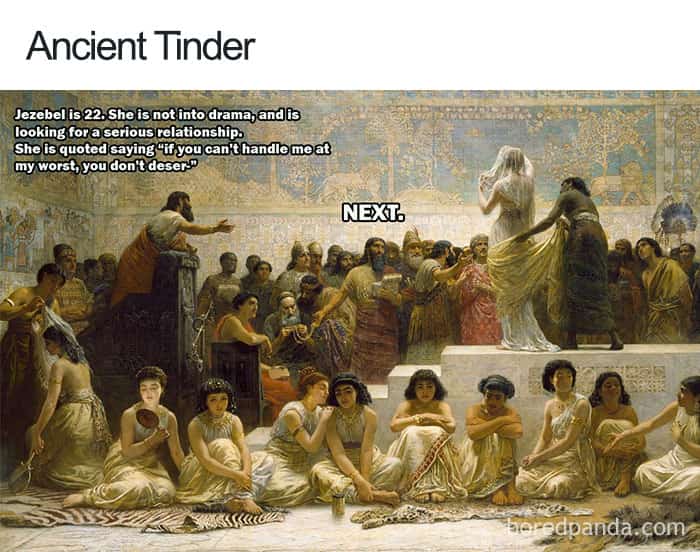 23. Staap it mom, Staap!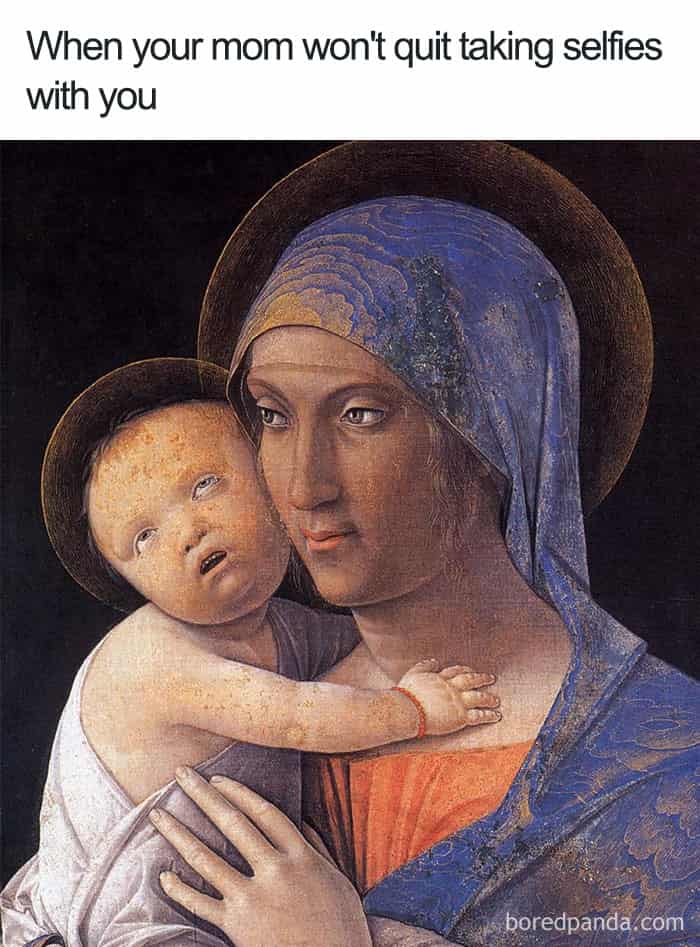 24. We all have taken breathing freely for granted at some point in life and then got stuck in one of such situations.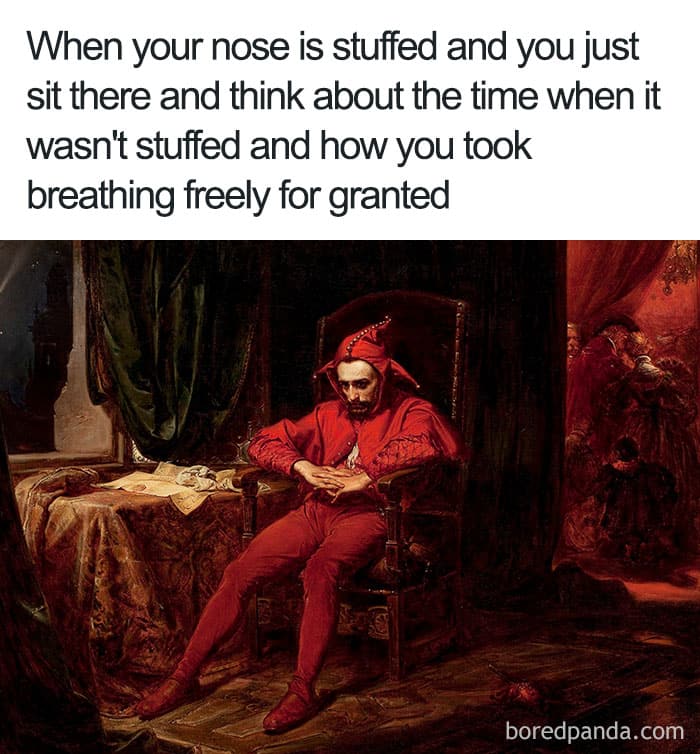 25. Why god, why?
These are indeed the best art history memes on the Internet.
Source: BoredPanda
Jyotsna Amla