From Prime Minister Narendra Modi to Bollywood's A-List celebrities, everyone is wishing the Legend, Big B.
Amitabh Bachchan, the Legend, Big B, has turned 75 this year. This is nothing short of a big blasting event for every Bachchan fan out there, and that includes a plethora of audience from different generations. Whether you belonged to Amitabh Bachchan's angry young man generation, or to the current 'Pink' one, everyone can admit that there are very few actors who are as talented, entertaining and grounded as Amitabh Bachchan.
The man has been in the industry for roughly 5 decades now, and that is a long time for any actor to be around and still be relevant to the audience. Plus, the amazing thing that has been keeping Amitabh Bachchan in the industry for such a long time, is his drive to work and work harder for his craft. Bachchan is still giving movies that would be considered cult classics in the coming year, something similar that happened to work like, Sholay, Anand, Deewaar and many others.
Now, as Amitabh Bachchan is moving towards another glorious year of his personal, as well as cinematic life, the fans are doing nothing but blessing him. Twitter is being bombarded with birthday wishes that are pouring in from north to south and includes almost every A-lister in the country.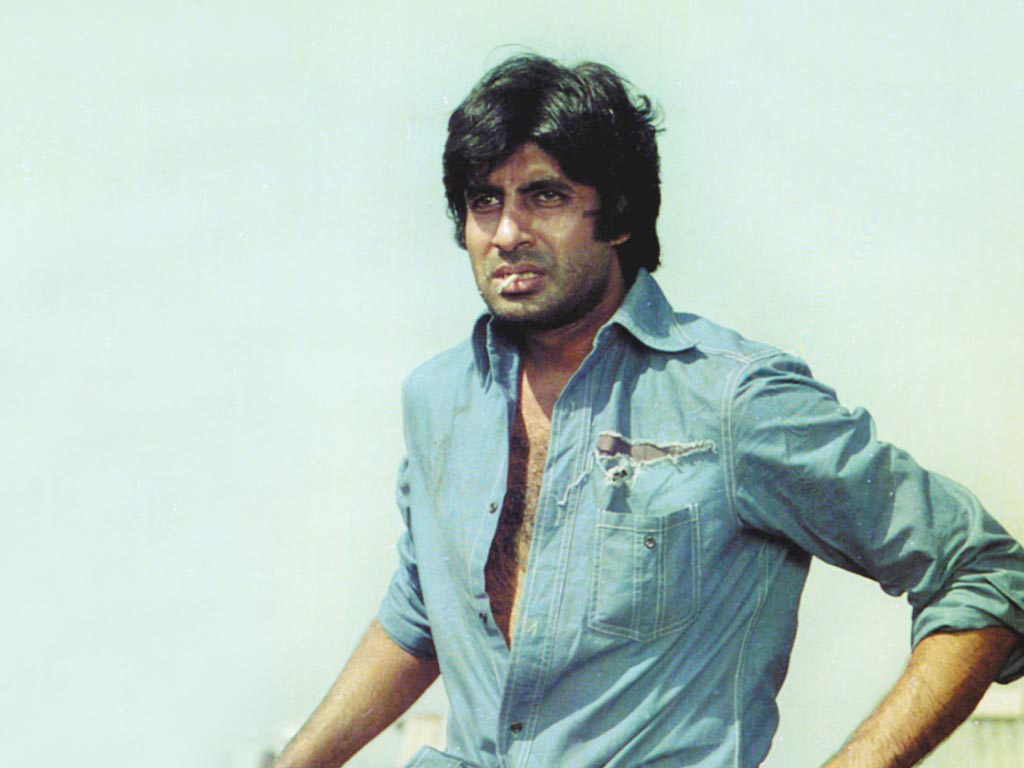 Check out all the wishes here:
Happy birthday @SrBachchan! India is proud of his cinematic brilliance & support to many social causes. I pray for his long & healthy life.

— Narendra Modi (@narendramodi) October 11, 2017
Happy Birthday to the legend , the greatest superstar of our country, @SrBachchan . Baduuumbaaa#Happy75thBirthdayABSir pic.twitter.com/0XXsfnfKFc

— Virender Sehwag (@virendersehwag) October 10, 2017
Happy Birthday @SrBachchan! You're just as magnificent on screen today as you were in Saat Hindustani! #legend! pic.twitter.com/m2UFoWC52y

— Anil Kapoor (@AnilKapoor) October 11, 2017
Happy birthday to the legend and eternal king of all our hearts @SrBachchan!

— Neha Dhupia (@NehaDhupia) October 11, 2017
Happy birthday @SrBachchan sir.its ur 75 th and the energy and Charishma u have is unmatched.still ruling millions of hearts /respect#love

— Arjun Bijlani (@Thearjunbijlani) October 10, 2017
A very happy birthday to the legend @SrBachchan ji . Proud to be a fellow Allahabadi – Chhora Ganga kinaare waala.#Happy75thBirthdayABSir

— Mohammad Kaif (@MohammadKaif) October 10, 2017
#Happy75thBirthdayABSir From renting VCRs to only watch your movies in the past, to watching you on KBC now, it is always a joy. Happy Bday!

— Chetan Bhagat (@chetan_bhagat) October 11, 2017
Cinema comes alive when you're on screen. It's an honour to live & learn in the times you're part of Sir @SrBachchan #Happy75thBirthdayABSir

— bhumi pednekar (@bhumipednekar) October 11, 2017
.@SrBachchan What wishes can one possibly give to 'God' himself!Keep blessing us with all your magic&love is al I can say!Happy Bday Amit Ji pic.twitter.com/eYTjSHCwmq

— Suniel Shetty (@SunielVShetty) October 11, 2017
Here again, the RapidLeaks team would like to wish Amitabh Bachchan on his 75th birthday.
Jyotsna Amla