Few seasons in India have as much impact on life, nature and the general liking of everyone as monsoons. While there's a bit of a natural havoc that monsoons wreck in some parts of the country which, given the man-made problems, results in chaos, there's also a charm and pleasantness associated with the rainy season.
We all wish for great monsoons in the country. We all wish to enjoy ourselves to the fullest during this season, which, most hail as the best that a year could have. But that said, what about the post-monsoon season?
While travelling during the peak monsoons to certain places that turn lush-green and ever-beautiful has its own charm, what can one possibly do during the post-monsoon-season? Where can one possibly visit in the period post monsoon, which is checkered with a pleasantness of a different kind?
What are the different destinations in India that one could travel to when the heavy rainfall recedes and the world around us once again livens up with new adventures, new itineraries, new plans and new destinations to seek?
For a country that arrests the attention of the whole world given a myriad mishmash of colours, cultures, languages, customs, traditions, music, belief all embedded with a vastness that's hitherto less-seen, where could one travel to during September.
While the months of March to June are engulfed in massive heat-wave and the period beginning from November to February brings about a cooler, nippier change in climate, what makes September, such a standout?
Everyone, during this period in time, wishes to discover which are the best places to visit in India during September.
A standout for September is the freedom it puts forth on travellers to take to cover myriad destinations, armed with an understanding that weather during this time would be usually less taxing where sweat, heat and humidity are concerned. And these are, believe it or not, great attributes to discover places to visit in India during September.
So, let's skip the conventional destinations and arm ourselves with a peppy vibe of September, decorated with music festivals and the other bright offerings.
Here are five of the best places to visit in India during September:
Neemrana, Rajasthan
A spacious, kingly fort that feels like an Indianised version of one of the western Medieval castles, Neemrana seldom disappoints.
What does one seek in an ideal destination for travel? After all, it's not that hard to understand. For starters, there should not be many people, the place should be wide and open and should be nestled in a bit of a charm that transports one away from any regular destination that breeds familiarity.
While fundamentally Neemrana could actually be called as a place tucked in between the welcoming vibe of Rajasthan and the bustle of the national capital, Delhi, Neemrana, in its own is less-fragmented and yet not fully explored by the entirety of the country.
The palace with its grandly feel and an ecstatic vibe is maintained all around the year with an intent to cater to curious travellers that need not be only the youth but visitors to Rajasthan, one of the essential gateways to visit a state marked by tons of heritage in India.
A stay for a good two to three days of time is worthwhile at Neemrana, which is well connected to Delhi as well as Haryana and often acts as the first stop-over for those visiting both Rajasthan from Delhi, and vice-versa.
Daman and Diu
There are very few places that have an influence o two contrasting cultures and traditions as Daman and Diu. While on the one hand, there's a lot of influence of Gujarat in Daman and Diu, having been a bespoke Portuguese destination, the culture reflecting in the architecture, food, people and general vibe makes Daman and Diu a charming place to explore in the easy-going weather of September.
One of the finest parts about visiting Daman and Diu during September is that not only is the weather unaffected by the heat and the severity as seen during different months, the destination in itself, isn't exactly explored by the rest of the country and hence, mostly untouched.
Coonoor, Tamil Nadu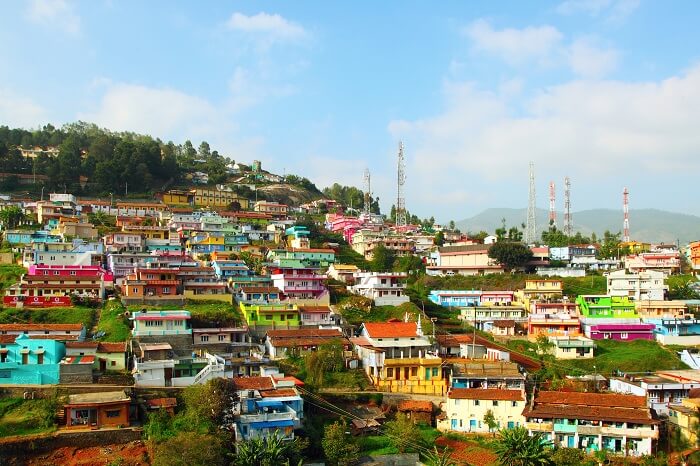 If there's one part of the country among the many that's chirping with a quaintness that's like a luxury in today's life of hustle and bustle then it's Coonoor, in Tamil Nadu.
The Nilgiri region of the country, is, in itself a beautiful paradise at all periods of time in a year and one of the finest places to hit it off for a good vacation especially during the balanced September season is Coonoor.
The place offers resplendent charm for travellers from different parts of the country. And during September, one can set off for trekking and other excursions that have little impact of heat and other occurrences. So, when are you planning to make time for visiting Coonoor?
Bundi, Rajasthan
Truth be told, there's never a bad time to visit Rajasthan. After all, its one of the most sought-after destinations in a country revered for culture, heritage and a rich legacy that's made of a beautiful Havelis, Mahals, Kothis, Palaces and whatnot, peppered with a rustic charm that's hard to avoid. There's music, food and, tons of nostalgia here that hits the senses like an effervescent tornado.
Interestingly, against that tempting backdrop, a big put-off, so to speak is the humid and hot weather that often restricts people from visiting the state and planning their travel not before the winter period arrives. Do not forget to check the best destination places to visit in winter in India
But that said, a great time to explore Rajasthan's amazing quaint beauty is the period just after August, starting September where one can partake in visits to the enchanting beauty of the country's largest state.
In Bundi, the stout forts and magnificent palaces contribute an allure that's hard to avoid and unmistakably pleasant. Moreover, the weather is an ever-accommodating one especially for a state that's known to be intensely hot, being a large desert area. The Aravalli hill ranges render a warmth and charm that attracts intrepid travellers from the rest of the country.
Tarkarli, Maharashtra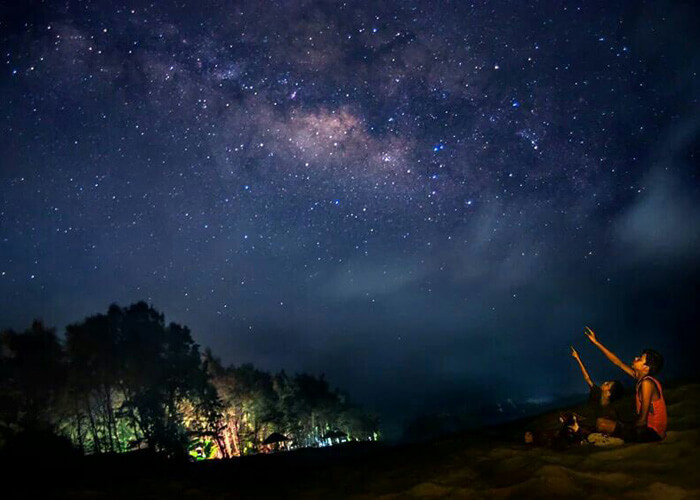 If one were to think about it rather enterprisingly, then one would find that the pronunciation of this destination's name, is, itself, a precursor for understanding the enigma that the place is.
You may not be able to particularly spell the destination's name with great ease up first. But once you arrive here, you cannot ignore or sideline an out of this world charm that one of Maharashtra's real paradises holds.
If one were to gaze (with charm and wonder) at the mesmerising twinkle of the midnight sky here then there may not be another place in Maharashtra, other than Tarkali that could provide such a good experience.
Perhaps, it may not be incorrect to suggest that we spend our entire lives running after worldly possessions without realising that what is, in fact, with us, is actually the best possession, in itself. Tarkali is one such place. The gentle hush of the winds, the silent but tranquil nights that offer a contemplative mood and the reluctance of the place to become what mankind's greed for developing and transformation often yields- all make Tarkali in Maharashtra a truly unforgettable experience.