Navratri is not just about fasting or Durga Puja or Dussehra, our Gujarati community also enjoys their October holidays with their Garba sessions at night. Where a large number of people gather, decked up in their traditional and colourful clothes with dandiyas in their hands and all set to dance ecstatically.
If you are in Gujarat, then your chances of enjoying this mind-blowing event are high, but those who wish to admire the beauty of this festival while living in Delhi can head to certain places that organises Dandiya Nights. These Nights are apt for all, from a Gujju away from their home to an amateur who just came to do some dancing and for some Dhokla.
1. Adventure Island, Rohini
The atmosphere at Dandiya Nights in Adventure Island is something that every Delhiite should experience once. They have various dance performances, multi-cuisine food stalls that include special Navratri food, mehendi designing, rangoli making and rice art, in which the non-dancers can indulge in. The event has many volunteers which can help you with the initial stages of Garba dancing and teach you a step or two.
Tickets can cost you somewhere around 350 to 500.
2. Delhi Haat, INA/Pitampura/Janakpuri
Delhi Haats are a modern way of attracting the youth of Delhi to the rural and different culture of the country, and we all love visiting the place. One can get anything from Delhi Haat, from food specialities of different states to artwork and even experience various festivals authentically. Delhi Haat does organise Dandiya Nights on certain days including magic shows, cultural programmes as well as food that one should try. So if you are someone who is on a budget, then you should definitely head here.
Tickets: Rs. 20 per person
3. Kingdom Of Dreams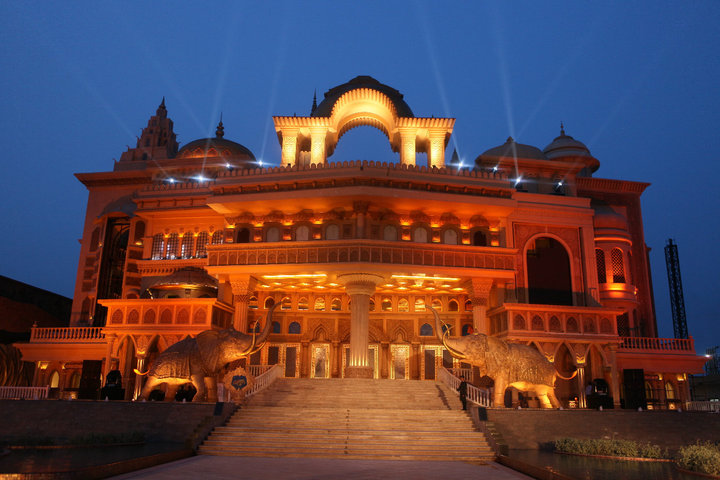 Kingdom of Dreams is India's first live entertainment, leisure and theatre centre and has been hosting one of the biggest Dandiya event in Delhi from past three consecutive years. The tickets are a tad-bit expensive, but offers an experience that would be worth every penny of yours.
Tickets: From Rs. 500 to Rs. 1200 per person
Other than these 3 destinations that organises Dandiya Nights every year, you can also check for some other events that are taking place around you, maybe in your society or your friends society or at someone's farm house. If you have a Gujarati friend in the city then your chances of attending this event are sorted.
Follow us on Facebook, Twitter and Instagram for more updates. Don't forget to like and share. Do tell us your views in the comment box below.
23 September 2016
Jyotsna Amla