Temples are not only the place where people go to pray and connect with the god, now they're also a place known for their eminence and grandness. These places work almost like a must-see place which millions of people visit every day. There are a ton of examples of temples like these, and they're not limited to just India but are also made outside it.
There are a ton of temples outside India that look nothing less than a palace waiting to be admired for their architecture, beauty, and grandeur. These temples are located all around the world and already attract a ton of visitors almost every day.
There are a ton of other reasons that will make you want to visit each and every one of these temples outside India that not only look amazing but are also known for their holiness.
1. Angkor Wat, Cambodia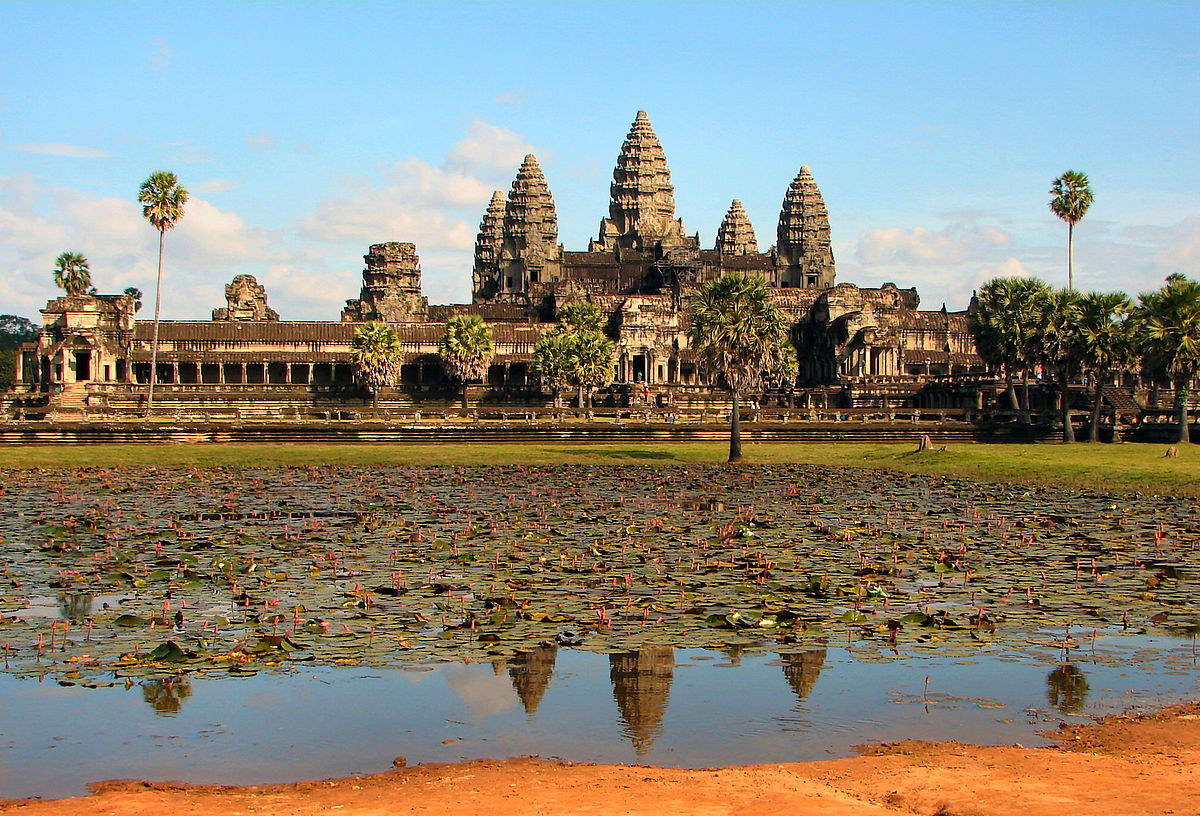 This is one of the must-visit places in Cambodia, along with being the largest monument in the world, with a site measuring 402 acres. Angkor Wat was constructed in the 12th century and is believed to be made in over 30 years. Constructed under the guidance of King Suryavarman II, this temple outside India is dedicated to Hindu God Vishnu, some of the pillars of this courtyard have inscriptions written in Sanskrit and Khmer.
2. Erawan Shrine, Bangkok, Thailand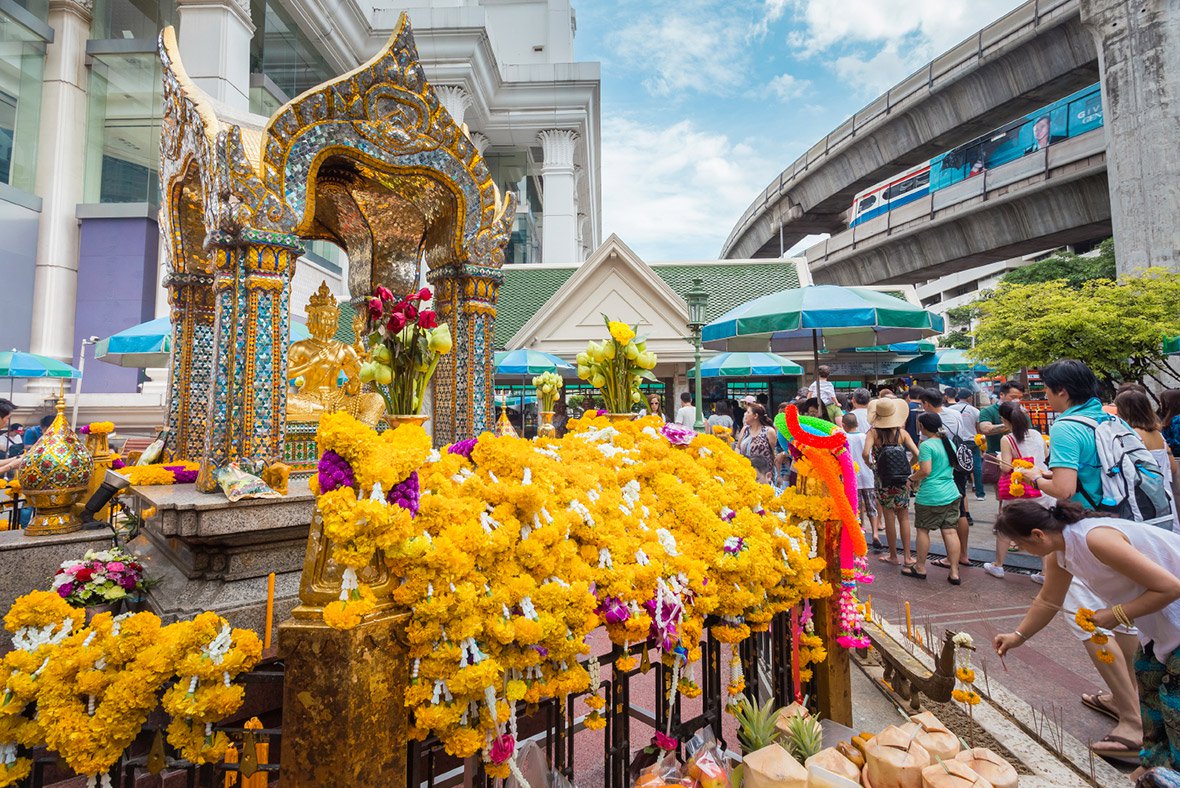 There is a bit of history involved with this shrine which was formerly known as Thao Maha Phrom Shrine. This shrine houses a beautiful statue of Phra Phrom, who is a Thai representation of the Hindu god of creation, Lord Brahma. Everything about this place is considered absolutely beautiful and a must-see in Bangkok.
3. Prambanan Temples, Java, Indonesia
Believed to be made some 11 centuries ago, this temple is known for being the largest one in Indonesia. As for the entire temple, it's dedicated to the holy Trimurti, the expression of God as the Creator – Brahma, the Preserver – Vishnu and the Destroyer – Shiva. In totality, Prambanan temple comprises of 9 different temples.
4. New Vrindaban Temple, West Virginia, U.S.A
Standing true to its name, this temple outside India indeed works like a Vrindaban for Americans, where hundreds of thousands of Indians come to pray every year. This temple was founded in 1968 under the direct guidance of AC Bhaktivedanta Swami Prabhupada, founder of ISKCON (International Society for Krishna Consciousness). The place was eventually opened in 1979 and is considered to be one of the holiest places in America which are loved by both Hindus and non-Hindus.
5. Sri Subramaniar Swamy Devasthanam, Batu Caves, Malaysia.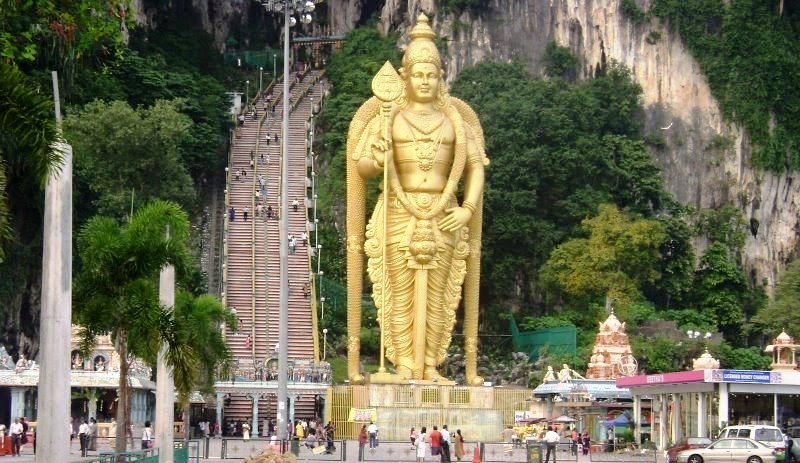 This temple in Batu Caves, around 13 km north to Kuala Lumpur is said to be one of the most visited tourist destinations in Malaysia. This temple also houses one of the tallest statues of Lord Murugan, 42.7 metres in height. The temple was built by Tamil trader K Thamboosamy Pillai.
6. Shri Swaminarayan Mandir, Atlanta, USA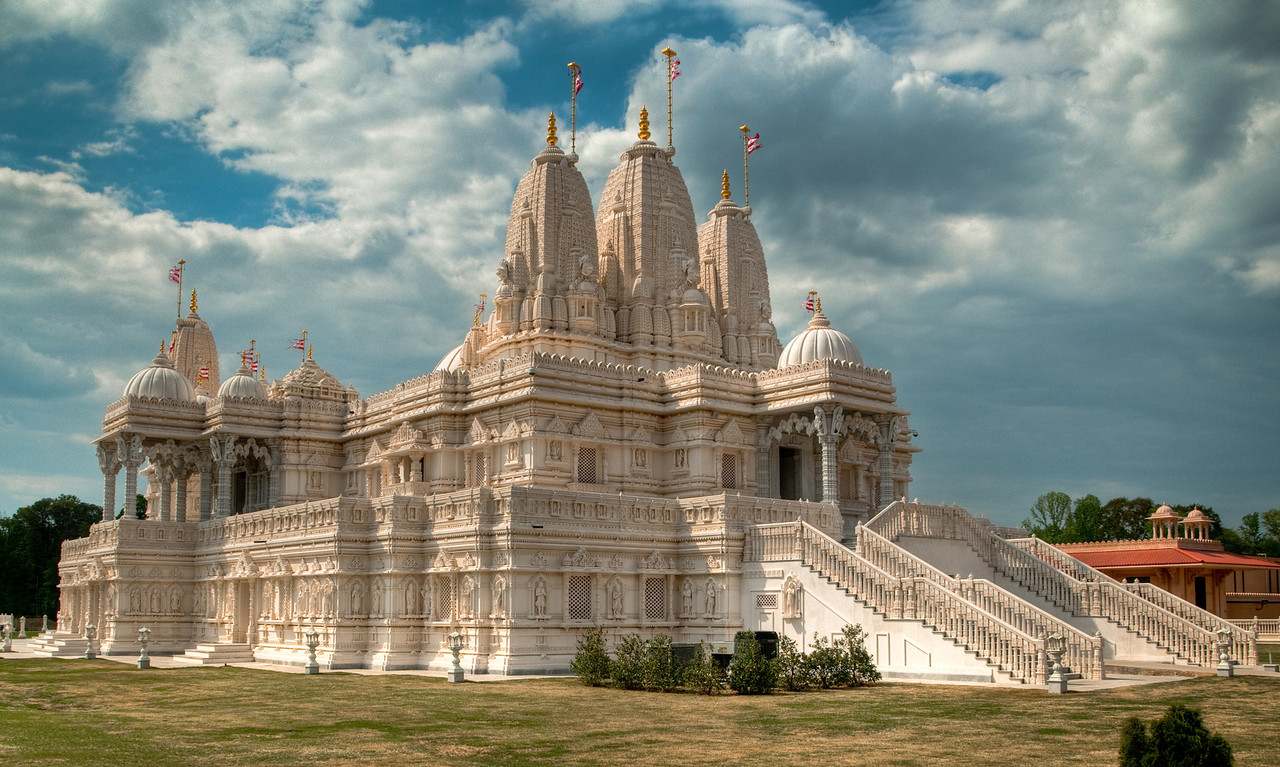 This is probably one of the most pleasing to the eye temples in the world. Standing tall and covered in white marble, the temple is made up of three types of stones, Turkish limestone, Italian marble and Indian pink sandstone. The structure, the design and everything else in and around the temple look absolutely stunning and beautiful.
These 6 temples outside India are visited by millions of people, from all around the world and by people of all faiths. While some of them are made specifically for praying, others attract their visitors due to their grandness.
Jyotsna Amla