Northeast India is a true offbeat & one of the most unexplored destinations for travelers that offers scenic beauty like no other place. Covered with lush green hills, flourishing with diverse flora and fauna, it is definitely going to leave you spellbound for sure. Located in the easternmost part of India sharing boundaries with neighboring countries such as Tibet, China, Bangladesh, and Bhutan, the Northeast region has an accent of all these neighboring countries in its culture, traditions, and food.
What are we waiting for? Let's pack our bags to venture on an exciting journey to these 5 most vouched places to visit in North East India for a lifetime experience & memories to cherish.
Check out these places to visit in North East India
1. Loktak Lake
Loktak lake is located in Manipur and is the largest freshwater lake in North-Eastern India. It is also known as the only Floating lake in the world. Floating phumdis is a heterogeneous mass of soil, vegetation, and organic matter that decomposes at various stages.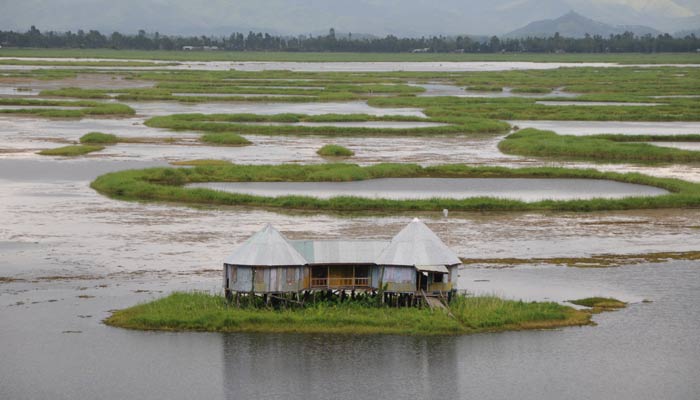 Those who visit the lake will see how the Loktak Lake provides a source of income for the rural fishermen who live in the area. These phumdis, which resemble miniature islands, can be found floating on the lake in a variety of shapes and sizes. On these phumdis, fishermen's children can be seen playing and running around. The Sendra Tourist Home, which is situated on a large phumdi island, is also a popular tourist destination.
2. Santhei Natural Park, Andro – Places to Visit In North East India
It's a one-hour drive from Imphal and makes for a perfect day trip. It is well known for its handcrafted and unique style of pottery, tribal dolls, animal figurines, and wood carvings.
People are often seen lounging in the park's emerald greenery or eating a light family meal in the picturesque setting. Tourists may also go to an orchid farm near the park or shop for local handicrafts and pottery from the many shops that have sprung up around the park. The park is open from 6:00 a.m. to 6:00 p.m. every day. The best time to visit the park is in the early morning, about 7:30 a.m.
3. Dzukou Valley
Dzukou Valley is located on the border of Nagaland and Manipur. It is a significant feature of Northeast India. Dzukou Valley, also spelled Dzükou Valley, is located at an elevation of 2,452 meters above sea level.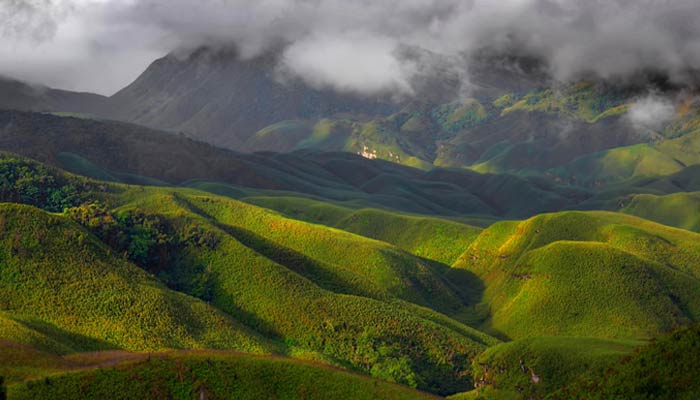 The vibrant green hillocks contrast with the bright blue sky and vibrant flowers, making the place even more stunning in the summer. Dzukou Lily which can be spotted in the valley is a rare flower that starts to bloom at the onset of the monsoon season, in the first two weeks of July. Dzukou Valley is easily accessible from Kohima, Nagaland's capital.
4. Tezu – Places to Visit In North East India
Tezu, in the Lohit district of Arunachal Pradesh, is a small town with beautiful rivers, pristine lakes, and lush valleys. Although the Northeastern state's natural beauty is unrivaled, Tezu stands out for its simplicity. The Mishmi tribes are said to have been the first inhabitants of this region, dating back to the Mahabharata era.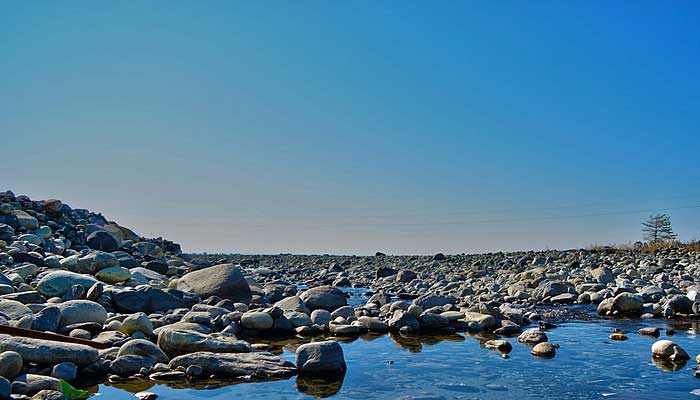 For those who are religious, Parasuram Kunda is a must-see attraction which is located on the banks of the Brahmaputra River, surrounded by majestic mountains. There is a belief that taking a dip in the water here will wash away the sins Lord Parasuram is honored in a temple on the premises. From the cultural point of view, Tezu District Museum And Craft Center are a must-visit place.
5. Tsomgo Lake
Tsongmo Lake, also known as Changgu Lake, is a glacial lake in the East Sikkim district of the Indian state of Sikkim, about 40 kilometers (25 miles) from Gangtok. The lake, which is located at an elevation of 3,753 meters (12,313 feet), remains frozen throughout the winter season.
Tsomgo Lake, with its ethereal beauty, should be on everyone's bucket list. The local Sikkimese people revere the lake's surface, which changes colors with the seasons. Several species of birds, including Brahminy ducks, can also be seen in the lake's vicinity. This is one of India's few and magnificent high-altitude lakes. The reflections of the surrounding hills on the water make the lake look even more beautiful.
Northeast India would leave no stone unturned in its search to excite you. These places to visit in North East India will offer a green, indigenous, and offbeat experience for your trip & will not disappoint you at all, so look no further!
Suggested Read: Places to visit in West Bengal – A brief look at the famous hotspots
Part of the explanation for the region's offbeat and untraveled status is that so much of the natural environment has remained untouched. Explore how diverse the region is, it is the right time to pack your bags and make an adventurous trip to northeastern states.