Ignite romance with these 8 places in Delhi that are perfect for a romantic date.
Romance is the thing that keeps a relationship going and alive. Nothing can be achieved by a couple who don't have the romance between them, and it's a known fact. However, romance can be different for different people. While some find solace in spacing out with their loved one on a couch, others fancy a sit-down conversation.
No matter what kind of couple you are, but there are certain things that are just evident to happen. Spending quality time is just one of those things. So, if you're looking for some new ways to revamp and ignite that romance then you've just arrived at the right place.
We have decided to gather a bunch of places in Delhi where you can go with your loved one for a romantic date. These places vary from a beautiful and fancy restaurant to an old heritage site or even an art gallery, because different people have different tastes. So, find out your romantic spot.
1. Deer Park and Hauz Khas Fort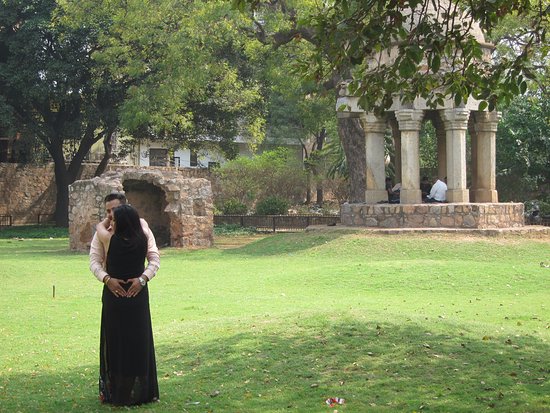 No matter how populated this place happens to be, or how much loud music is played around it, there is a different kind of peace in Hauz Khas Fort and Deer Park. You have a beautiful and scenic lake, a rustic fort and an amazing company, what else could ask for?
2. A walk around Connaught Place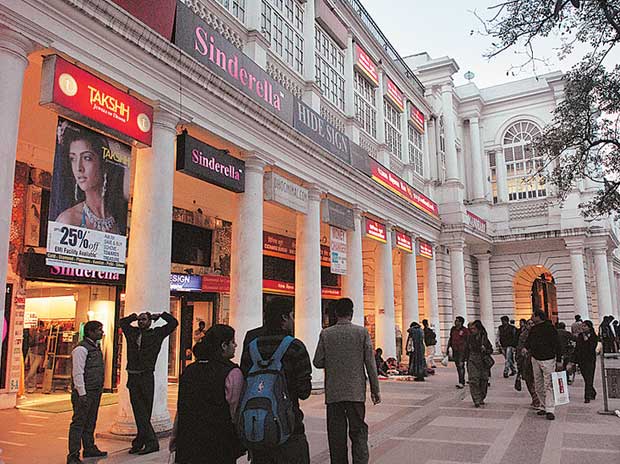 Connaught Place is the literal heart of Delhi and there isn't evening like the one where you spend walking around the circles, especially with your loved one. This is a perfect date idea for all those who love to walk and have mindful conversations. And, when you get hungry, just find a table out of some hundred restaurants and eating joints in CP.
3. Delhi Eye, Kalindi Kunj
Delhi Eye is an absolute must for all the couples out there who love heights and rides. Plus, you can practically see the entire city rushing away while you sit in peace with your date.
4. Indian Habitat Centre, Lodhi Road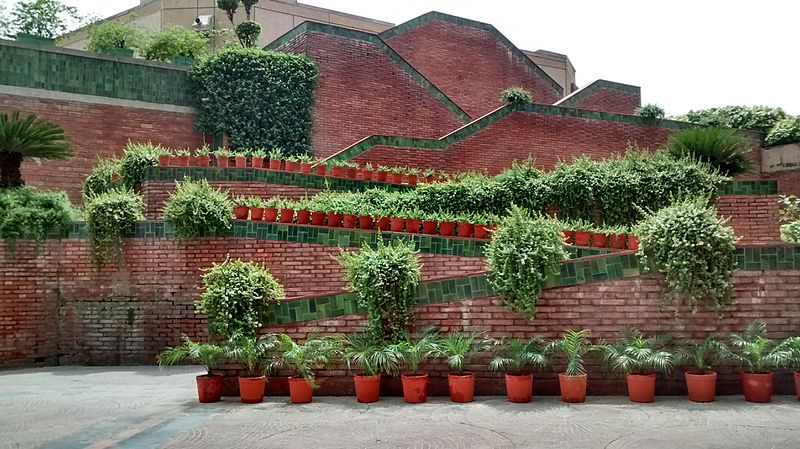 If you and your partner have a niche for all things related to art and wonders, then Indian Habitat Centre is going to be your favourite place. There are tons of exhibitions that keep on happening here that can stimulate beautiful and mindful conversations between you two.
5. The Garden Restaurant, Lodhi Garden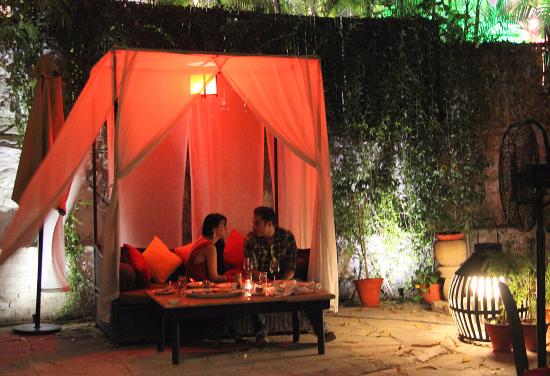 The Garden Restaurant is literally in a garden which justifies its name. Surrounded by the beautiful green canopy, there's no quiet time like the one at this restaurant. Plus, it's claimed to be Delhi's best alfresco restaurant.
6. Paranthe Wali Gali, Chandni Chowk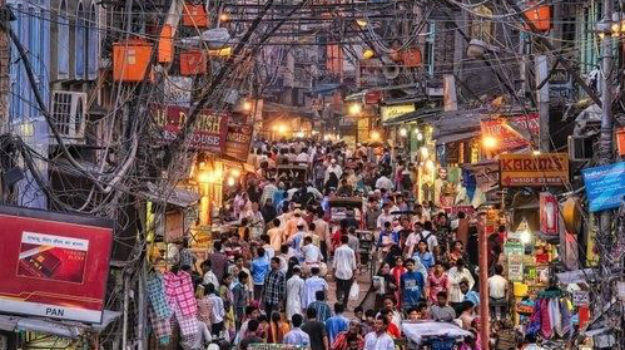 Paranthe Wali Gali is one of Delhi's must-visit places and if you and your partner like to be at a crowded place, which is filled with opportunities to see some amazing things, then this is the place. Plus, there's much more to explore than just Paranthe in Chandni Chowk.
7. Indian Mountaineering Foundation, Moti Bagh
This is a must-go-and-experience-it-with-all-your-heart-and-soul place for all the adventurous souls out there. The artificial climbing wall in here is best of International standards and an absolute fun for all the couples.
8. Nehru Planetarium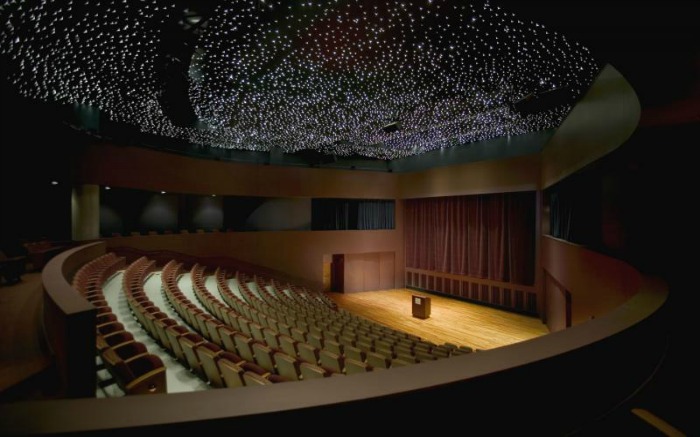 Who doesn't want to stargaze with their loved ones? However, being in Delhi is one of the worst places to do so. But if you still want to experience the entire stargazing night, then visit Nehru Planetarium and let the mysteries of this universe be unraveled.
So, which one of these places is your cup of tea?
Jyotsna Amla