From North to South and East to West, India is rich in scenic beauty which offers ultimate peace and bliss. The magnificent Himalayas alone are home for more than 'Top 10 peaceful places in India'. Not just this, you'll find numerous blissful places where one lead heavenly peaceful life. Yet, the experience of Heavenly Peaceful Places in India is a very personal and subjective one.
Here's a list of Top 10 peaceful places in India which are worth visiting as a tourist. You may fall in love with some of them or probably all of them. Sounds unbelievable? I can understand your hitch. Your heart will start pounding uncontrollably in some of these serene places. You may fall in love to the extent that you'll crave to get older in those natural surroundings.
List of Top 10 Peaceful Places in India
1. Nubra Valley, Ladakh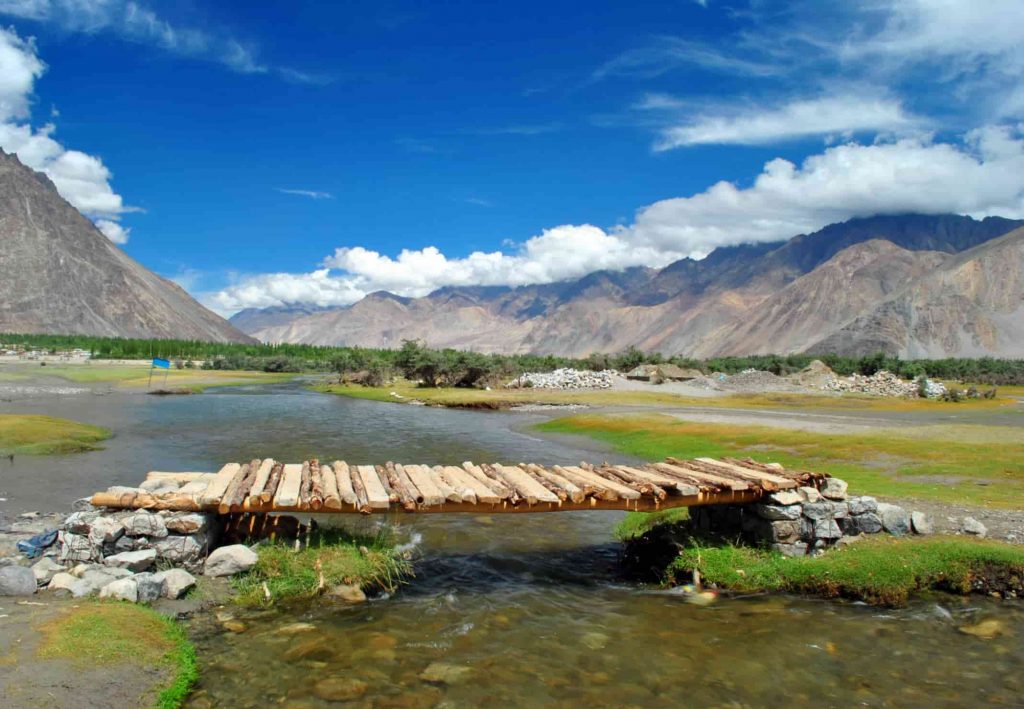 Nubra Valley is also known as 'The mother of all sweeping valleys'. It is a serene valley and can be reached after crossing Khardung La Pass. This Pass is one of the highest motorable mountain passes in the world. This valley is formed by the joining of Nubra River and Shyok River. It offers the transcendentally Buddhist experience of deep serenity.
2. The Backwaters of Kerala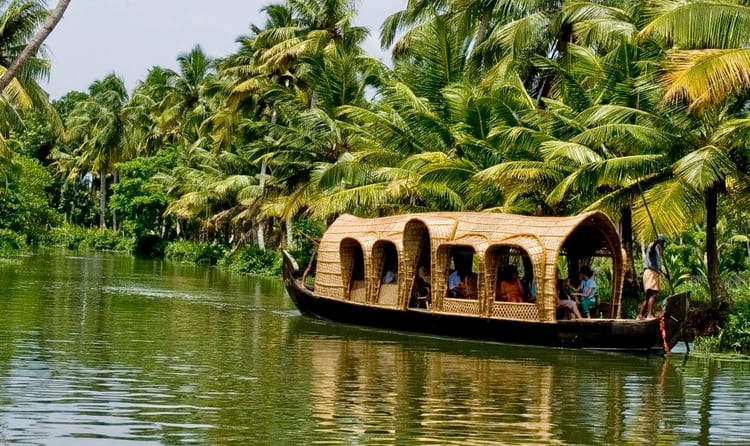 Strikingly beautiful Kerala backwaters are your peaceful destination in God's Own Country. You can sail in the quiet backwaters, and experience the royal life while being in a houseboat. Try the satiating Kerala Sadya for the traditional food. This is one of the unanimously approved best places to live in India.
3. Coorg, Karnataka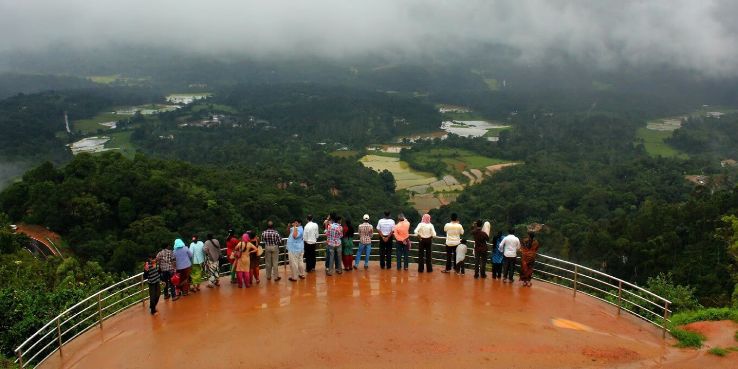 Coorg is a mountain-studded hill station. The land is filled with tranquillity. Coconut trees, spice plantation and coffee fragrance surround the land and air. Forests, wildlife, green valleys and woods are splendid. Awe-inspiring sceneries and trekking make it perfect peaceful destination for adventure lovers.
4. Ziro Valley, Arunachal Pradesh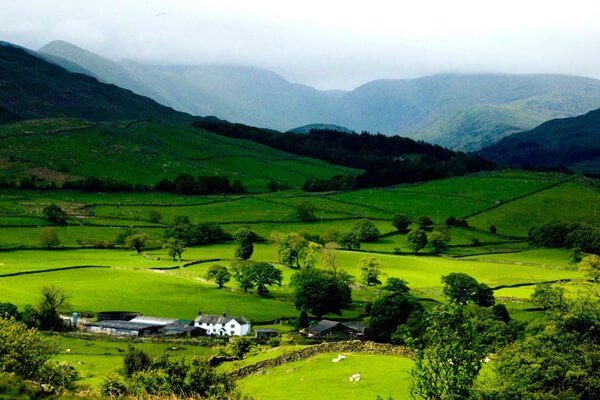 This is your top most of the Heavenly Peaceful Places in India if you are in love with environment conservation. This place offers you a unique lifestyle which is simple, peaceful and technologically advanced. It wins the heart of every solo traveller. The place offers nectar to your soul with extremely high productivity and exclusive ways of preserving ecology.
5. Khajjiar, Himachal Pradesh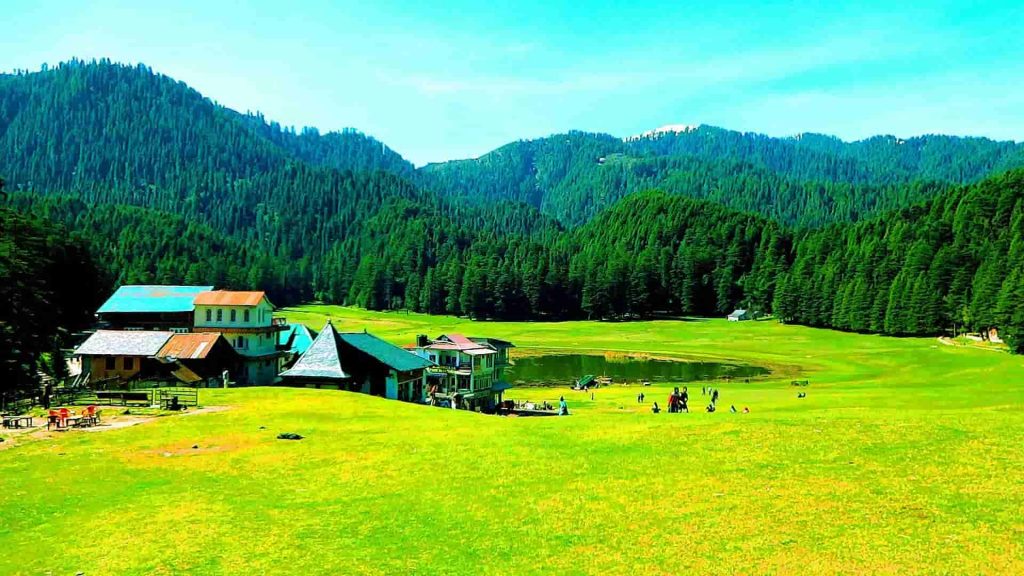 Khajjiar is a peaceful plateau amidst dense pine forests. There is a small lake in the center forming beautiful landscape. This "Mini Switzerland of India". Enjoy the apple orchards surrounded by three ecosystems – lakes, forests and pasture lands.
6. Malana, Himachal Pradesh
Malana is the 'Valley of Cannabis' internationally famous for its Malana Cream. It is also a 'village of taboos', and known as as the 'Little Greece in Himachal'. The village is nestled close to the majestic peaks of Chandrakhani and stands isolated from the rest of the world. The locals believe that they are the descendants of Alexander, the Great.
7. Andretta, Himachal Pradesh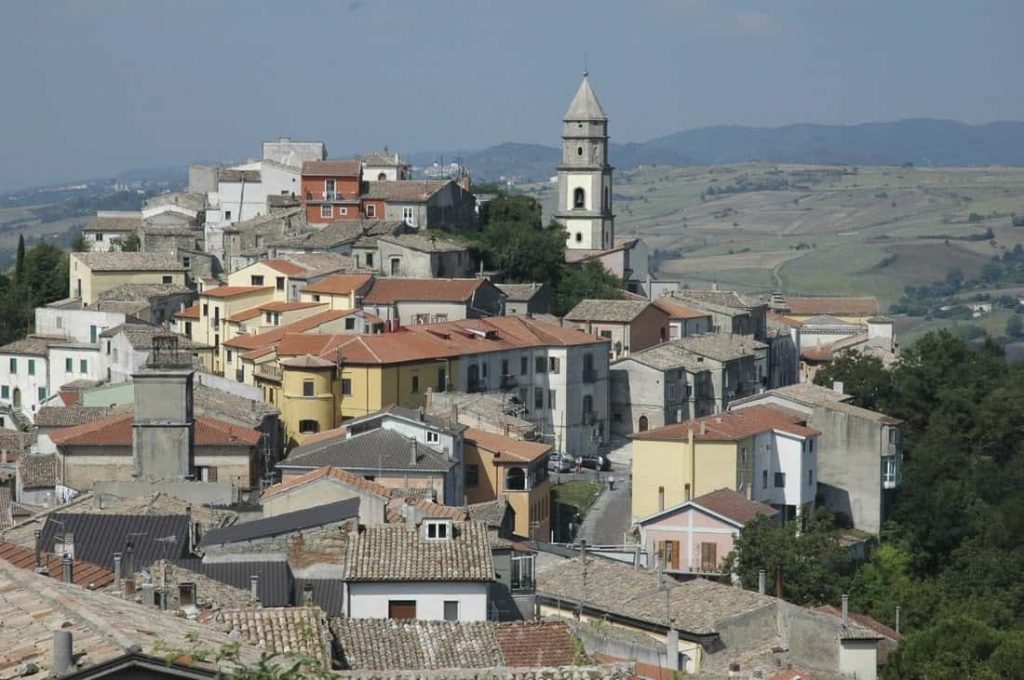 It is a small peaceful village where some great minds of theatre, art and pottery met. The legendary actor Prithviraj Kapoor and famous painter and sculptor C. Sanyal spend considerable time in this land. The land is an ultimate destination and best place to live in India for art lovers.
8. Kasol, Himachal Pradesh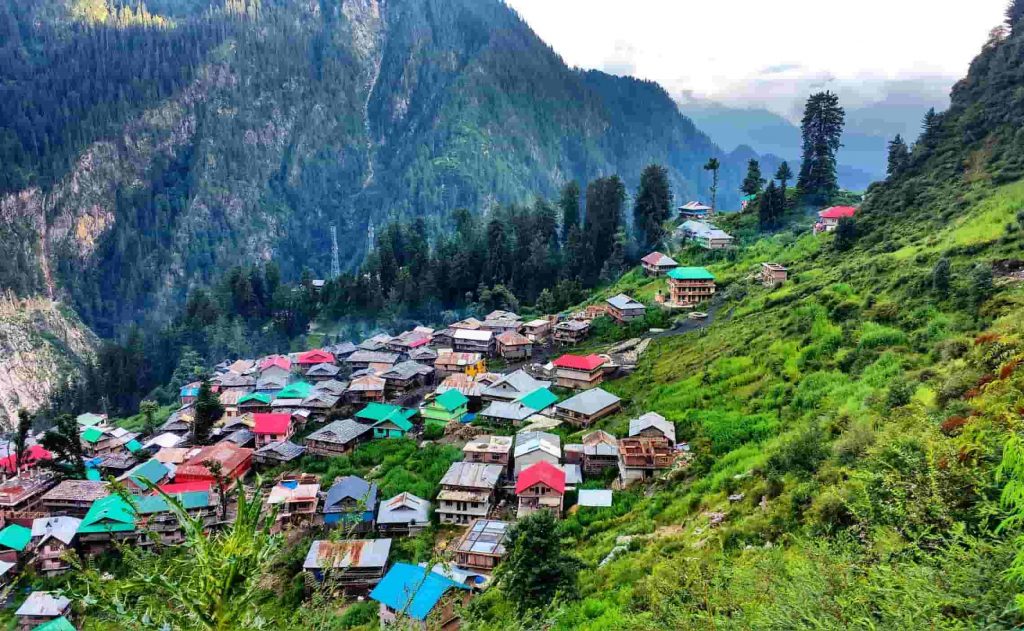 Kasol is an Israeli Tourist Hub where you get Marijuana fumes and Nirvana for the peace of mind. It is among India's best do-nothing vacation spots and offer tourists, especially the Israelis, the hippie way of life. This 'Mini Israel' of Himachal has pious Beas River and mountain views.
9. Rishikesh, Uttarakhand
Rishikesh is covered with the Great Himalaya from 3 sides. More than the captivating beauty, the meditation and yoga experience will leave you fascinated by the spiritual beauty of this auspicious land. Enjoy the Ganges and spiritual exploration in the 'Yoga Capital of the World'.
10. Gomukh, Uttarakhand
Gomukh is a high altitude place where people experience peace through meditation. You will find saints and sages in 'dhyanam' in search of serenity and God. Gangotri Temple is one of the four 'dhams' in the Chota Char Dham pilgrimage circuit.
Don't stop with this list as Heavenly Peaceful Places in India. You may be overwhelmed to explore lot more places.  The best place to live in India is the one which fulfills your expectation of peace of mind and heavenly nature's beauty!