Traveling has donned a new skin in recent times. The ancient travelers such as Marco Polo, Christopher Columbus and several others who have traveled their life to find a new place and discover the world would never have thought that in the 21st-century people would travel to find themselves.
The quandary of our lives is; the pace that's escalating everyday, technology that has made us addictive slaves, relationships that have lost their values and importance and thoughts that are consistently altering. It has suffocated out soul and all we want is to run away from this melancholic world. Hence, we look for peaceful destinations to travel.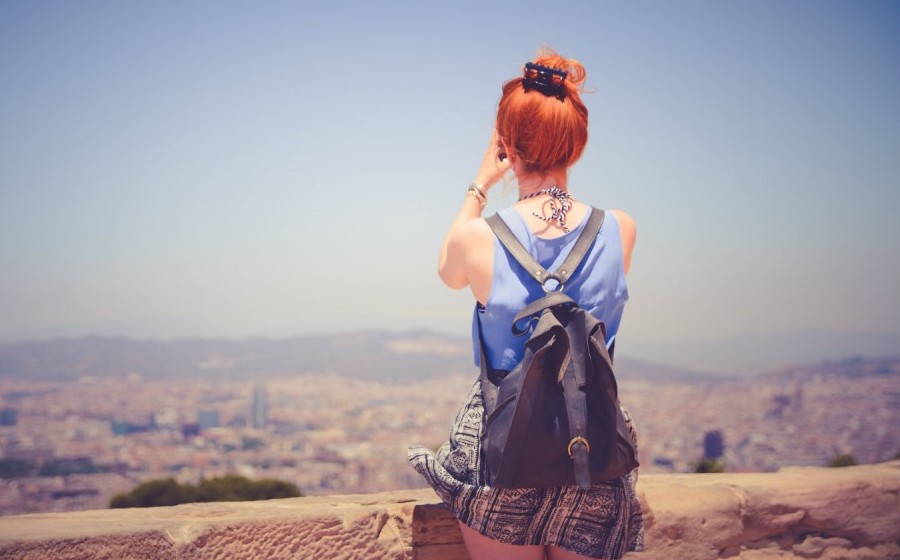 No matter how materialistic bound our lives seem, once in awhile we remember that we are human and we just can't keep up with the speed of time. We need to put brakes on our speed to revive. Our mind needs to wander in the places that have no room for flusteration. A quiet, refreshing escape.
Here are some peaceful destinations in India that will give you a sense of being closer to your existence.
1. Pangong Tso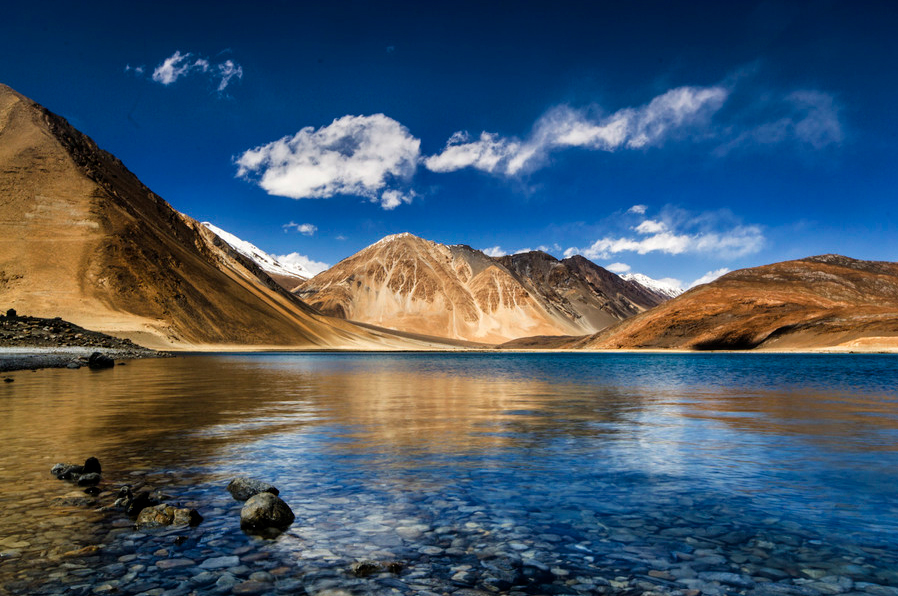 Amidst the barren land in Ladakh, the lake with crystal clear blue water is a sight that will remain etched in your memory. The place has witnessed a rise in the number of travelers after it the last scene of 3 Idiots was shot here, but you will still find this beauty still stalled in the lone zone among other tourist places. The sunrise and sunset shouldn't be missed at this place. It leaves a magical impression on the soul.
2. Spiti Valley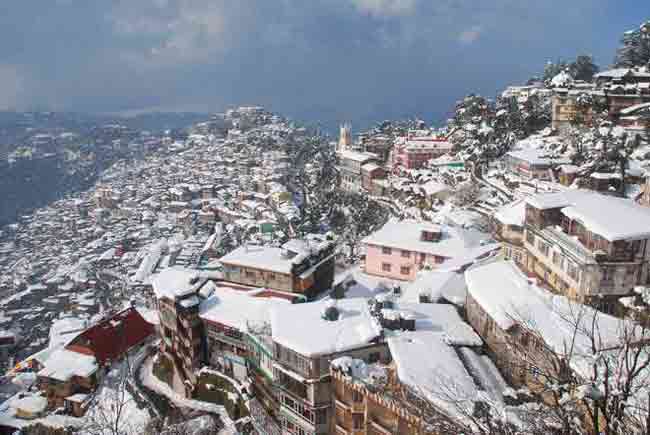 The Buddhist spiritualism runs through the air of this place. One of the least populated regions of India, Spiti Valley makes one of the most peaceful destinations in India. The scenic beauty and snow coated mountains are not the only attraction here. The various monasteries beaming with the peaceful energy and the villages around the place where you could learn a thing or two about their culture will also be a soul cleansing experience.
3. Auroville
A place that is devoted to the tranquility of mind, Auroville is also known as the 'City of Dawn' and is a spiritual hub. It is still unknown to many people yet those who truly seek the connection of soul to the various energies of the universe, they come to this place. People over 40 countries have visited Auroville, which is located near the Union Territory of Puducherry. To indulge in meditation at Matrimandir is an experience that would reform your inner self for forever. You can also try healing courses to keep your thoughts calm in the long run.
4. Dzukou Valley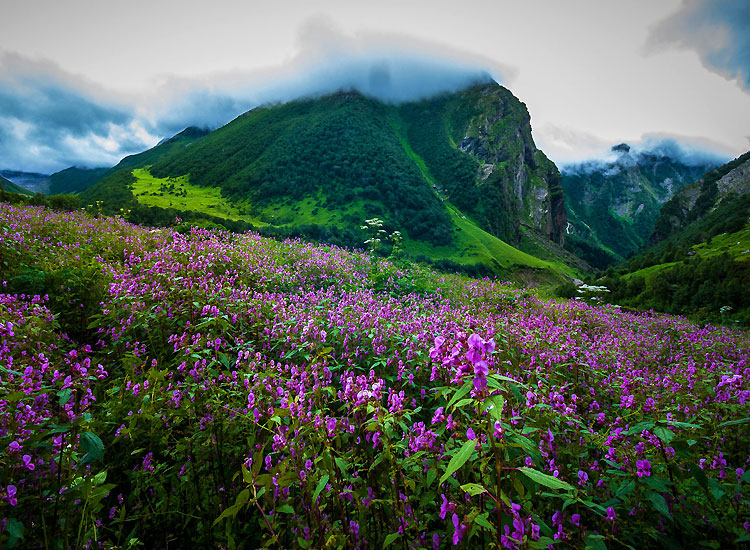 When Amir Khusro decided to call Kashmir the heaven of earth, he for sure hadn't seen the beauty of Dzukou Valley. It blooms exotic flowers during the monsoon season, however, stays beautiful in all the seasons. Located on the border of the states of Nagaland and Manipur is one of the most pleasant and peaceful destinations in India. You will have all the earthly experiences that will move your soul and make your mind placid.
5. Tosh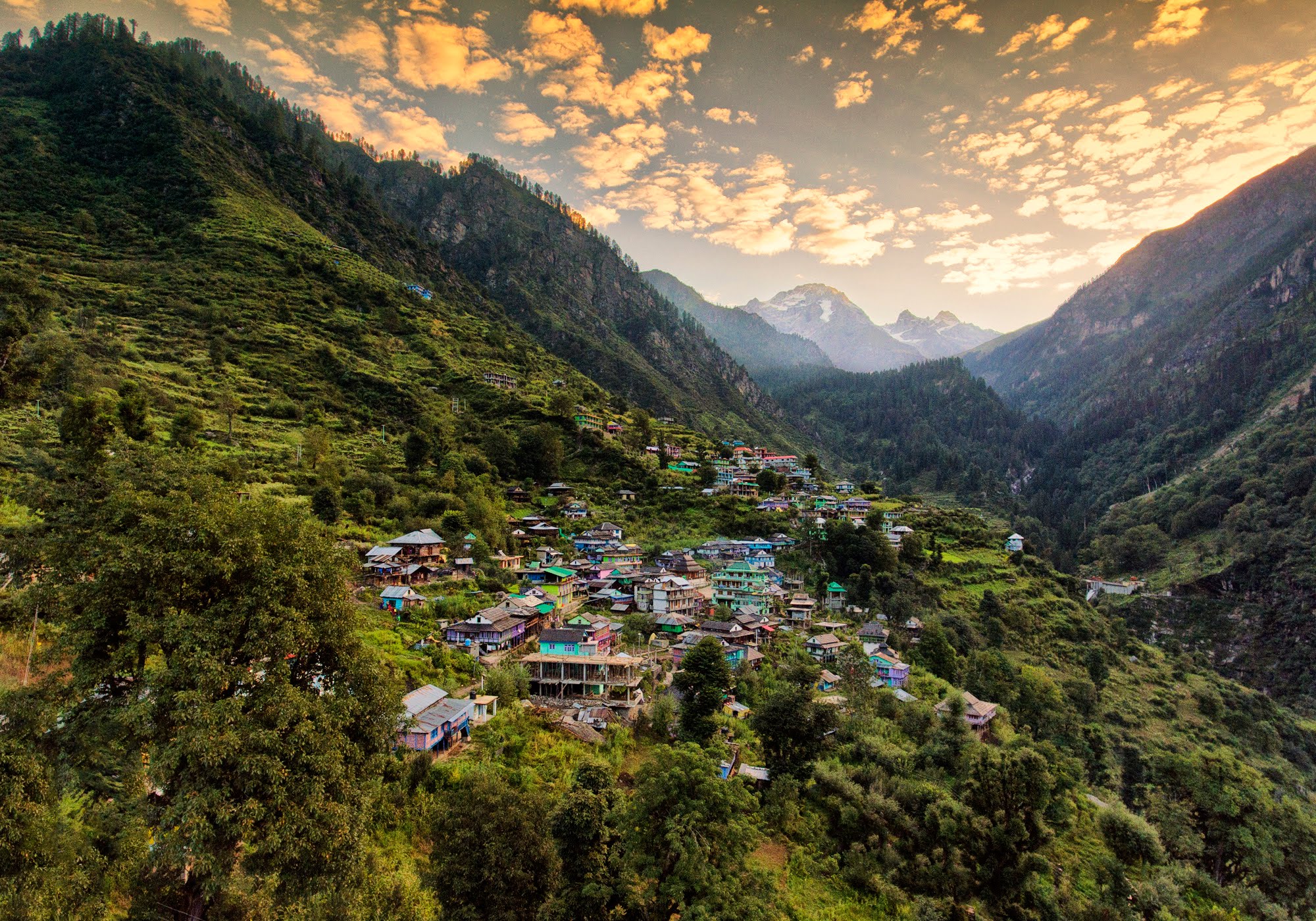 12 km away from the crowded and drug embedded life of Kasol, visiting Tosh could be your life changing experience. If you hold a strength of a normal person and don't have much health issues, you can do a trek of 1 hour that ends at the Tosh Waterfall. The place is serene and heavenly. A night stay there and you will never return as the same person. Surrounded by the lush green mountains, it's a place that will leave you poised.
All these peaceful destinations in India are yet less explored. You can get the perfect escape from your work, crowd and automotive life.
28 November 2017
Avni S. Singh