These Mysterious Places Will Blow Your Mind Away.
Our earth is a mystical planet, it's been hundreds of years and scientist are yet trying to understand the power, evolution and the history of our planet. While there are millions of questions that have been answered, there are million more that are still waiting for their answers to be found. We are reaching to Mars and searching for the life in another planet but there are several places here on Earth, that are leaving people astounded of their mystery.
You may have heard of them but if you ever get a chance to see them ( well, not all of them I hope) words will fail to explain what you saw.
Here is a list of most mysterious places in the world.
1. Fly Geyser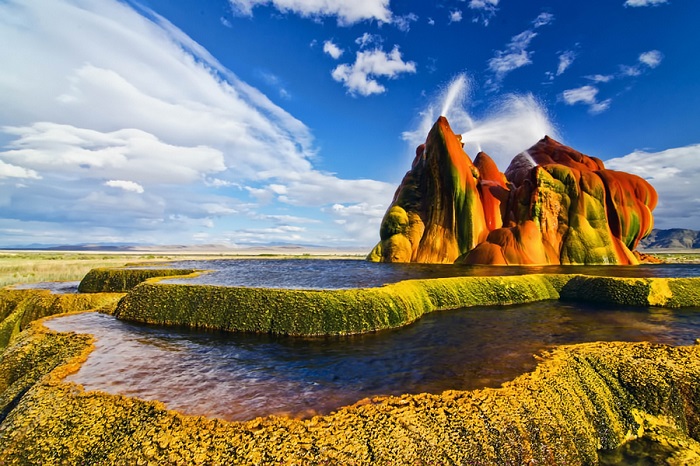 Located in Washoe County, Nevada, near the edge of Fly Reservoir in the Hualapai Geothermal Flats, this place would make you wonder if you are still on earth or have been transported to another planet. It is 5 feet high and 12 feet wide. It was created during a well drilling by accident in 1917. Although it was a failed attempt but in 1960 the geothermally heated water created a pillar of calcium carbonate and made it one of the most fascinating yet mysterious places ever.
2. Leptis Magna
It was a prominent city in Roman Libya, located about 130 km east of Tripoli. It is considered as the best preserved Roman ruins of all time. If you have a knack of history you will fall in love with this place. Its spectacular architecture discloses the history of Roman Empire and tourists just love to visit this place to capture the essence of antiquity.
3. Richat Structure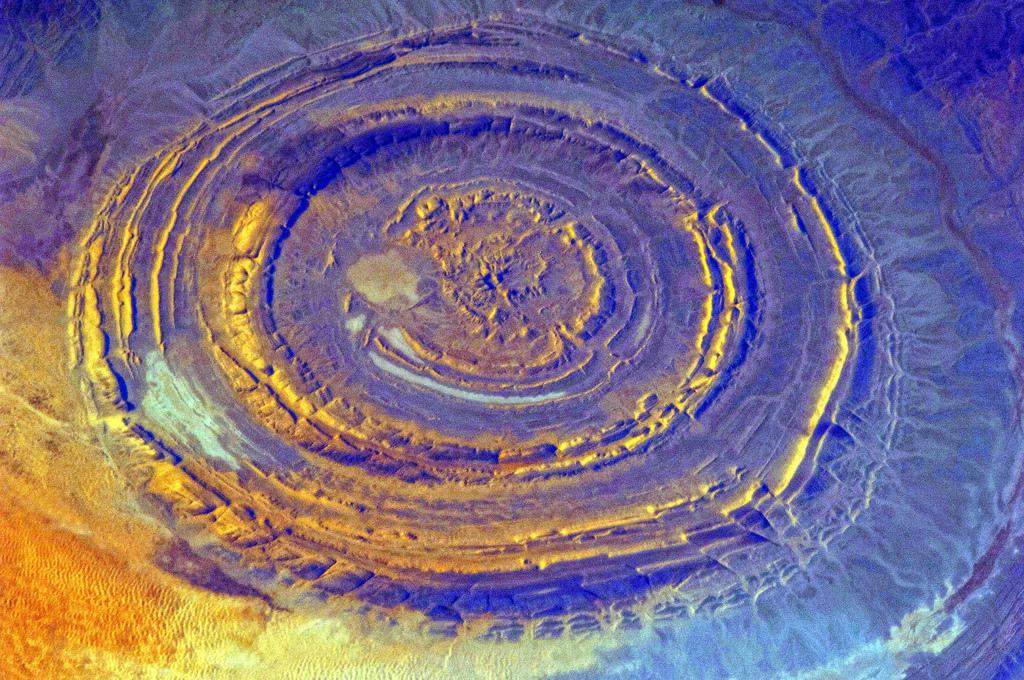 The place is also known as the Eye of the Sahara and Guelb er Richat. Located in the Sahara Desert, it is a slightly elliptical dome with a diameter of 40 kilometers. This geographical structure cannot be seen from the ground, it is visible only at an aerial view position. Many scientists have given various explanations for its existence but the truth is the mystery of this place is still unsolved. The most amazing part of this place is that it looks exactly like a human eye with many rings on its circular structure. It is said to be around 99 million years old.
4. Mount Roraima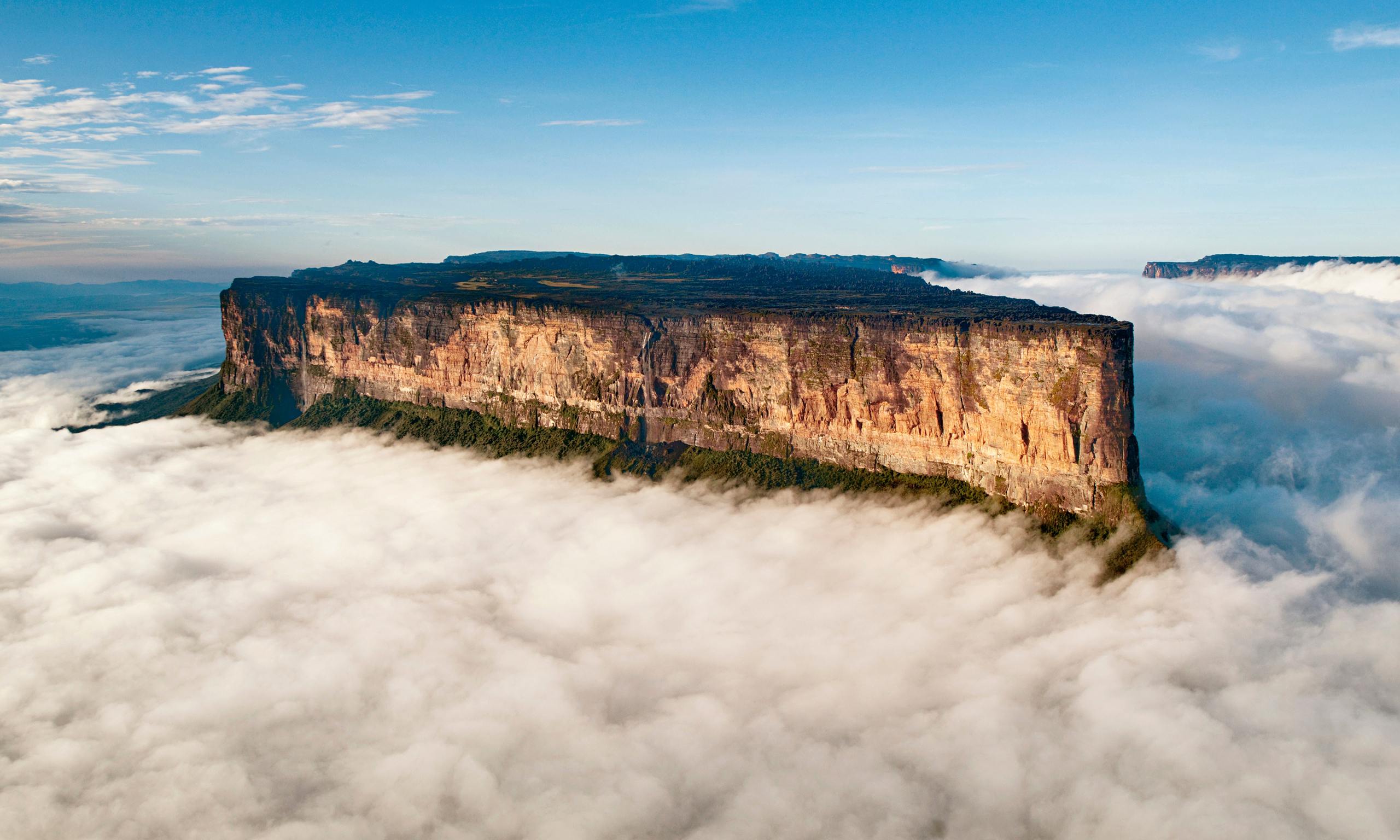 Where most of the mountains end as a peak, this one is quite distinctive as at the top it has a large plateau. OIt is also known as Tepuy Roraima and Cerro Roraima. Located in Brazil, the Mount Roraima has only one explanation for its structure and that is winds and rains. It is considered as one of the oldest geological structures in the world. If you ever make it to the top you will be bewitched to see that clouds flow like waves of water right beneath or around you.
5. Cano Cristales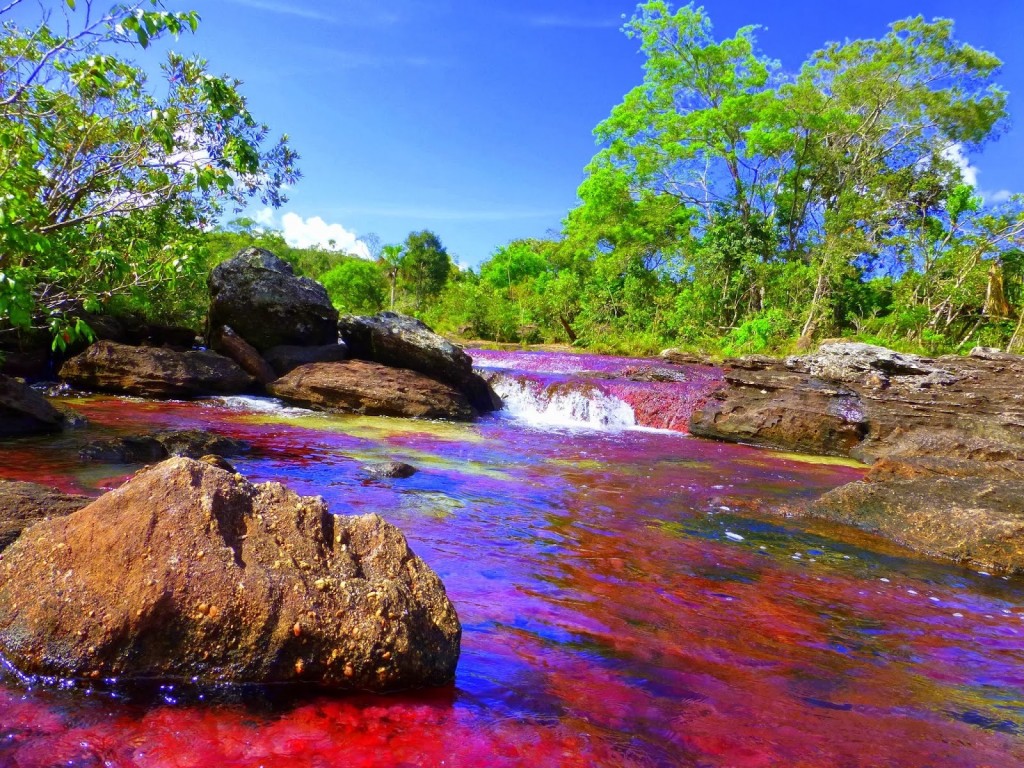 The Colombian river located in the Serrania de la Macarena is one of its kind. It is one of the most mysterious rivers ever, as from September to November it changes colors because of which it appears like a river straight from heaven. It happens because of the high diversity of flora and fauna around it. It is also known as the "River of Five Colors" or "Liquid Rainbow". You will get to see yellow, green, blue, black, and especially red in the river and you will never shake that sight out of your mind.
6. Moguicheng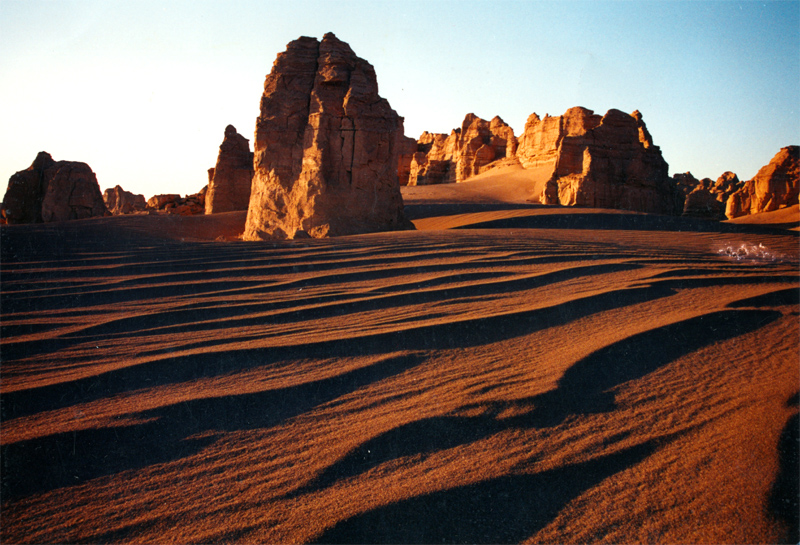 The city of Devil, they call it in China. It is literally explained as the home of the Lucifer or Satan. Located in the desert of the Xinjiang town in China, it is said that the place has mysterious energies and strange things never stop happening here. It has numerous crisscrossing earth mounds of different heights, it is not a natural beauty but the strange voices here attract the tourists.
7. The Bermuda Triangle
Located in the western part of the North Atlantic Ocean, between Miami, Bermuda and San Juan, this triangular area is the most popular mystery on earth. It is also known as the Devil's Triangle as it is completely unexplainable that how and where a number of aircraft and ships have disappeared in this area. Many research has been conducted to solve its mystery but no one has been able to reveal the reason behind these mysterious disappearances.
We bet even after reading about them, you must be feeling astounded but the truth is these places are the ones who have been discovered or seen by humans but if you think of how mystical our Earth is, there will be no surprise if some years from now we discover some more hidden mysteries buried somewhere unknown to mankind.
19 August 2017
Avni S. Singh