Amsterdam is one place that everyone wants to visit at least once in their lives since there is so much to see, experience and live through. In short, there are tons of things to do in Amsterdam, however, many end up doing just a small bunch of these because no one has a clear idea about what all resides in this place, which is a crime in itself, a crime that no one should commit.
Amsterdam is one place that has something for everyone, be it something adventurous, something connected to the history or something intriguing, there is a never-ending list of things to do in Amsterdam. The capital is full of rich history, vibrant cultural scenes and has some of the most picturesque canal networks.
So, without running around in circles anymore let's dive deep in this list of things to do in Amsterdam so that the next time you plan to visit it, you're already well versed with everything it has to offer to you.
1. Visit Anne Frank House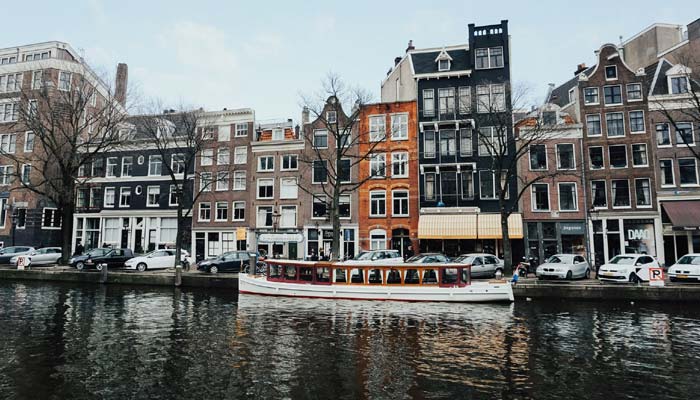 Anne Frank is an important name in the history whose diary entry, which has now turned into a very important literary piece, reflects on the atrocities committed against the Jews during World War II. The front of the house is now a thought-provoking museum but the back annex has been preserved to give an idea of what life was like for Anne and the families she hid with. Since it's such an important and well-known location, you might have to wait a bit longer to get inside and see the place.
2. Van Gogh Museum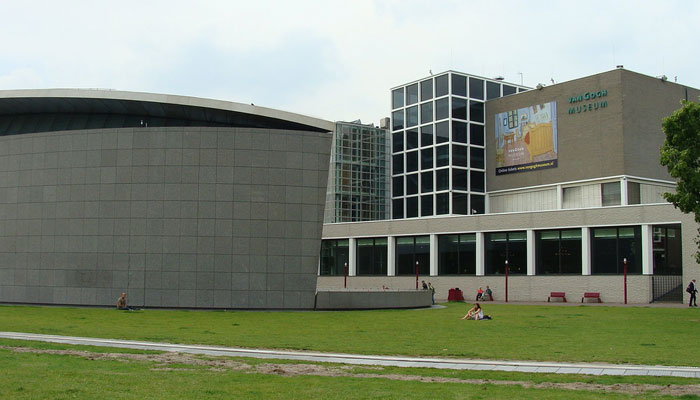 Another big name from the history, Van Gogh is a world-renowned artist and impressionist whose incredible work is known by everyone from every corner of the world. The Van Gogh museum has more than 1000 of the artist's paintings, drawings and letters. Also, if you're a die-hard fan or have always been an admirer of his work then this would be a great place for you since one gets to see the development in the artist's life and also whose work inspired him the most.
3. A Canal Cruise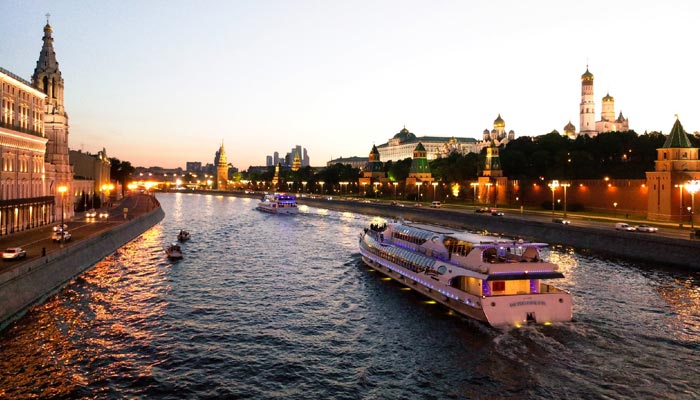 Created in the 17th century to keep the sea at bay, Amsterdam's UNESCO protected canal belt is one of the most picturesque places in here. This is one of the must do things to do in Amsterdam for everyone who likes to be an audience of beautiful places. By going on a canal cruise you actually get to see the city a bit close and eventually get under the fabric of the city. Plus, there is a huge list of canal cruises to choose from.
4. Heineken Experience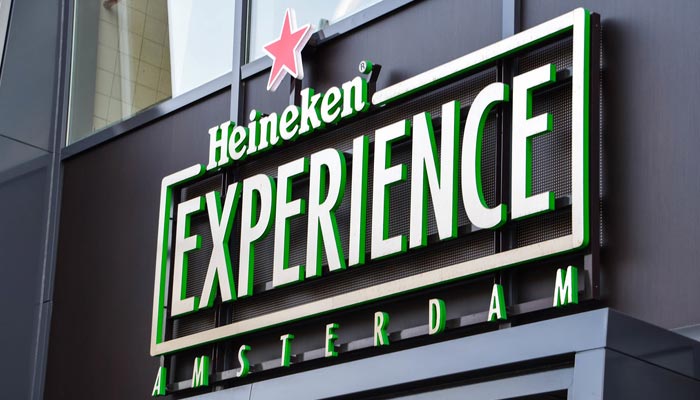 This is another one of the great things to do in Amsterdam, especially for every beer lover out there. At some point in time, we all have tasted Heineken and loved it to bits, and if you're one of them then you need to have a Heineken Experience, when in Amsterdam. Heineken Experience is a historic brewery in Amsterdam which gave birth to one of the most popular beers in the world. The visitors get a complete tour of the brewery and the factory where this deliciousness in made on a regular basis.
5. Explore The City On A Bicycle
Amsterdam is home to almost 8,00,000 bikes, which accounts for more bikes than people in the city, which is also one of the primary modes of transportations for many. So, if you're in Amsterdam and want to explore it in a more natural way then hop on a bike and go ahead. It is also one of the world's most cycle-friendly cities which gives the asperity check to the whole idea.
6. Visit Jordaan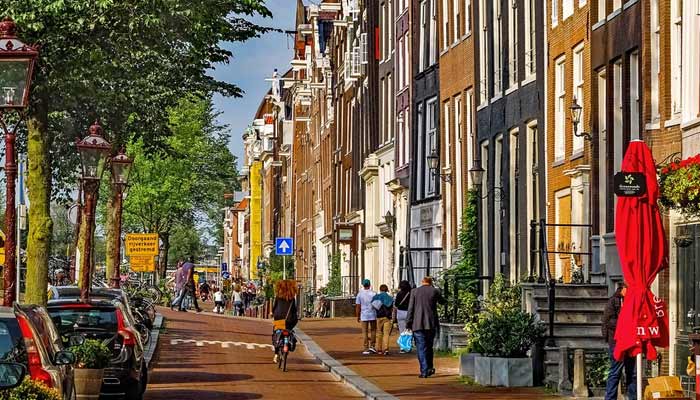 Another one of the great things to do in Amsterdam is to explore Amsterdam's most charming neighbourhood – Jordaan. Stepping back in this neighbourhood would immediately make you feel like you've stepped back in time. It is full of narrow streets and quaint buildings which add up to the charm of this place. Ditch the map and lose yourself in the labyrinth of narrow lanes and explore some beautiful antique shops, independent art galleries and courtyard gardens, and you'll not be disappointed.
7. Visit Westergas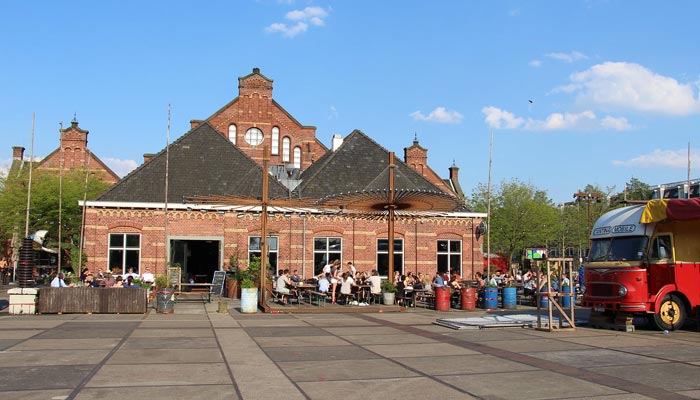 Westergas is located at Westerpark and it is a sprawling complex of former industrial buildings which have now been turned into a colourful and cultural hub. Visiting Westergas will give you tons of options of things to do in Amsterdam as the place is filled with beautiful art house cinemas, bars, restaurants, microbreweries and a bunch of creative small-businesses that have something unique and beautiful to offer. Various mini-festivals and events are organised in this particular part of the city, from time to time which means you'll always have something new to do.
8. Explore De Hallen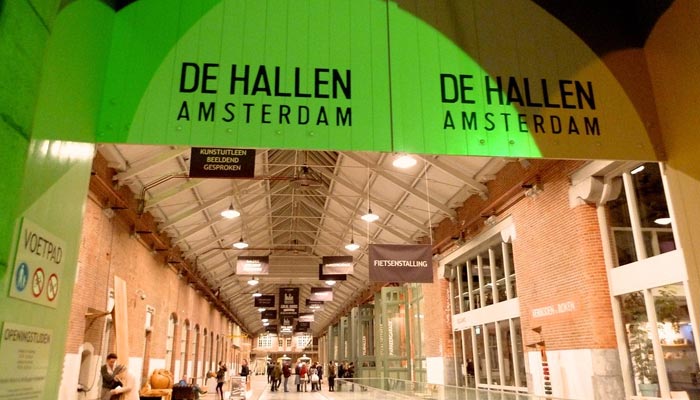 De Hallen is a former tram depot in Amsterdam which is located in Oud-West neighbourhood and is now a center for art, fashion, crafts and food. The buildings in here date back to 1902 which gives the old and rustic vibe to the entire place. There are also some cinemas and boutique hotels where you can stay for longer plans. Every fortnightly a local goods market is set up in the building's central passageway which witnesses tons of locals coming in for scrumptious food and drinks.
9. Visit The Eye Film Institute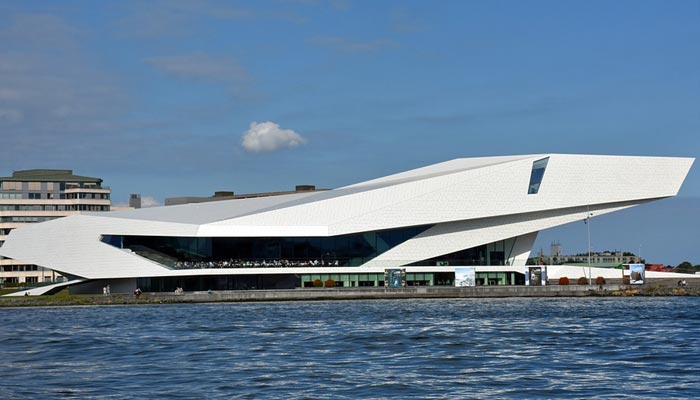 Another one of the amazing things to do in Amsterdam is to visit the eye film institute whose white building opened in 2012 and has now become one of Amsterdam's iconic landmarks. It's an absolute must-visit for every films fan as they have a permanent exhibition space which showcases contemporary exhibits, along with a vast cinema library and beautiful restaurant bars with a breath-taking view.
10. Amsterdam Letters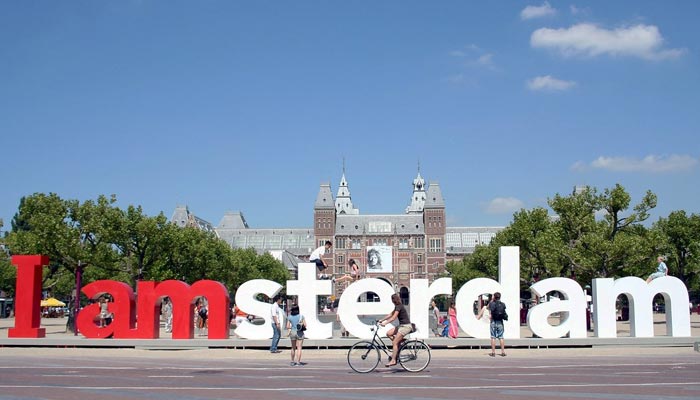 Visiting Amsterdam is incomplete without getting a picture with those Amsterdam letters, it's like a necessary thing to do in Amsterdam without which the entire experience is incomplete.
These were some of the most amazing things to do in Amsterdam that can help you in exploring the true Amsterdam, the same way locals do it.
Happy Exploring!