The monsoon is here in full glory. While India has already experience above average rainfall, there are some parched souls whose thirst can only be quenched when they immerse themselves in the unending pool of blue skies touching lofty peaks. These species are often found in the remote mountains of Ladakh or Spiti or in similar other settings across the country.
Since I stay in Delhi I would like to list a few rides which can easily be planned and executed over a long weekend or in two weeks. Suit yourselves.
1. Delhi to Lansdowne
Distance – Approximately 250 kilometres
Driving time – Realistic time – 7 hours. Google says 6 hours but it may take you anywhere between 8 to 10 hours depending on when you start from Delhi, whether you get stuck in a jam at tolls, how frequently you take breaks, how unrelenting the rain is and last but not the least, how much time you spend capturing pictures. The last point is very reasonable at this route will offer you quite a few opportunities where you would want to stop and click. Psychologists say that you tend to capture a moment in a picture more when you think you might never be seeing the same thing twice. Think wisely.
This article is not a travel guide, so you can decide for yourself as far as "what to do in Lansdowne" is concerned. It is a quiet military cantonment area with few options for eating out that do not stay open till late. Late is defined by footfall and number of people awake and loitering in the market. The market itself is a single lane of shops selling winter wear and Knick knacks made by locals and Tibetan refugees.
2. Delhi to Jaipur
Distance – Approximately 270 kilometres 
Driving time – 5 hours
The drive through the hillocks of Aravali is a pleasure on a rainy day. After you cross the first toll after exiting Delhi city limits there is a bit of a chaotic bad road situation but thereafter it is a breeze. The eyes see green till the unending horizon and the moist air makes the harsh landscape go soft in the core as if mushy in love.
Everybody knows what to do in Jaipur. Definitely avoid the roads leading to forts after sunset. They have become prone to incidents of loot and snatching.
Tip – Keep left most on toll queues as the heavily loaded commercial vehicles avoid going towards the edge of the roads for fear of tipping over. As a result these lines although away from plain sight m are usually much less busy and therefore save time.
3. Chandigarh to Kasauli
Distance – Approximately 60 kilometres
Driving Time – 2 hours
I am assuming that you have first covered the 250 kilometres from Delhi to Chandigarh via NH 1 (mostly) in about five hours. Although the whole trip from Delhi to Kasauli can also be done in a day and that is why this counts as a long weekend getaway.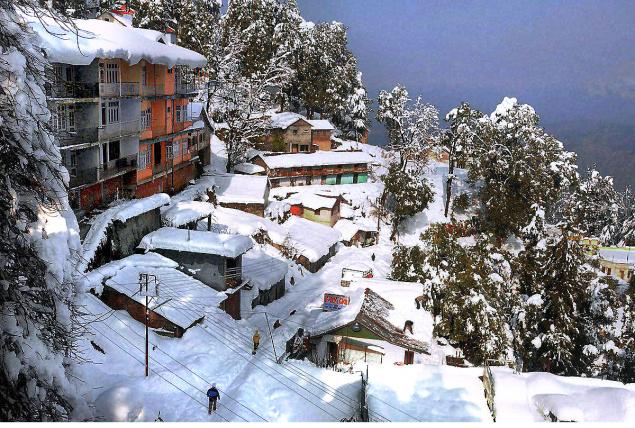 Kasauli is yet another Cantonment town and is very well maintained for that reason. There are many British era buildings which have been converted into hotels. Budget options are also available. A little mall road can offer you vendors of wine and woollens along with some delicious Tibetan food.
4. Chandigarh to Shimla
Distance – Approximately 115 kilometres
Driving Time – 3-5 hours depending on your expertise of driving and the stops you take for rest and taking in the views as well as photography.
It is needless to mention that NH 1 brings you from Delhi to Ambala, a little after which you take a right toward Shimla and leave the straight road that goes to Chandigarh. Also, the complete journey from Delhi to Shimla can also be completed in a day albeit with some discomfort.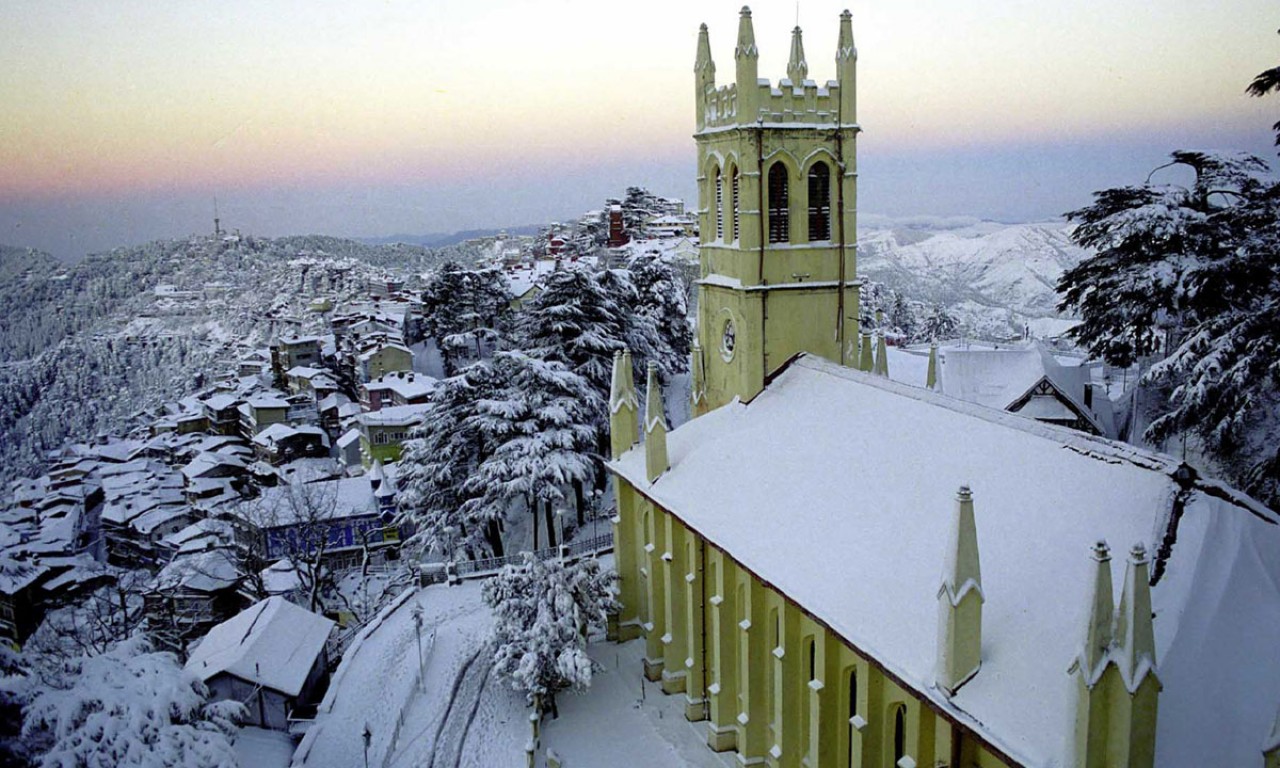 Shimla is not christened the 'Queen of Hills' (along with Mussorie and Nainital!) for no reason. The summer capital of British era holds many a quaint structures and vistas which bring time to a halt and take you back to an age of splendour. But as soon as you bat an eyelid and take in the whole picture you may wince at the close resemblance it bears to the overly crowded concrete structures you ran away from thanks to the greed of real estate business and unrestricted construction permits by the local municipal corporation.
5. Delhi to Manali
Distance – Approximately 560 kilometres
Driving Time – 14-16 hours
This drive will take you from Delhi to the outer limit of Ambala on NH 1 from where you will have to follow NH 205 (which leads to other national and state highways) via Bilaspur and Mandi to reach Bhuntar and Kullu enroute Manali. After Kulu it is completely your choice to stay on the left bank of the Beas which is the more popular route or the right bank which is an old road in reasonably good condition which takes you through the town of Naggar and into Manali while offering you picturesque orchards and villages for a view.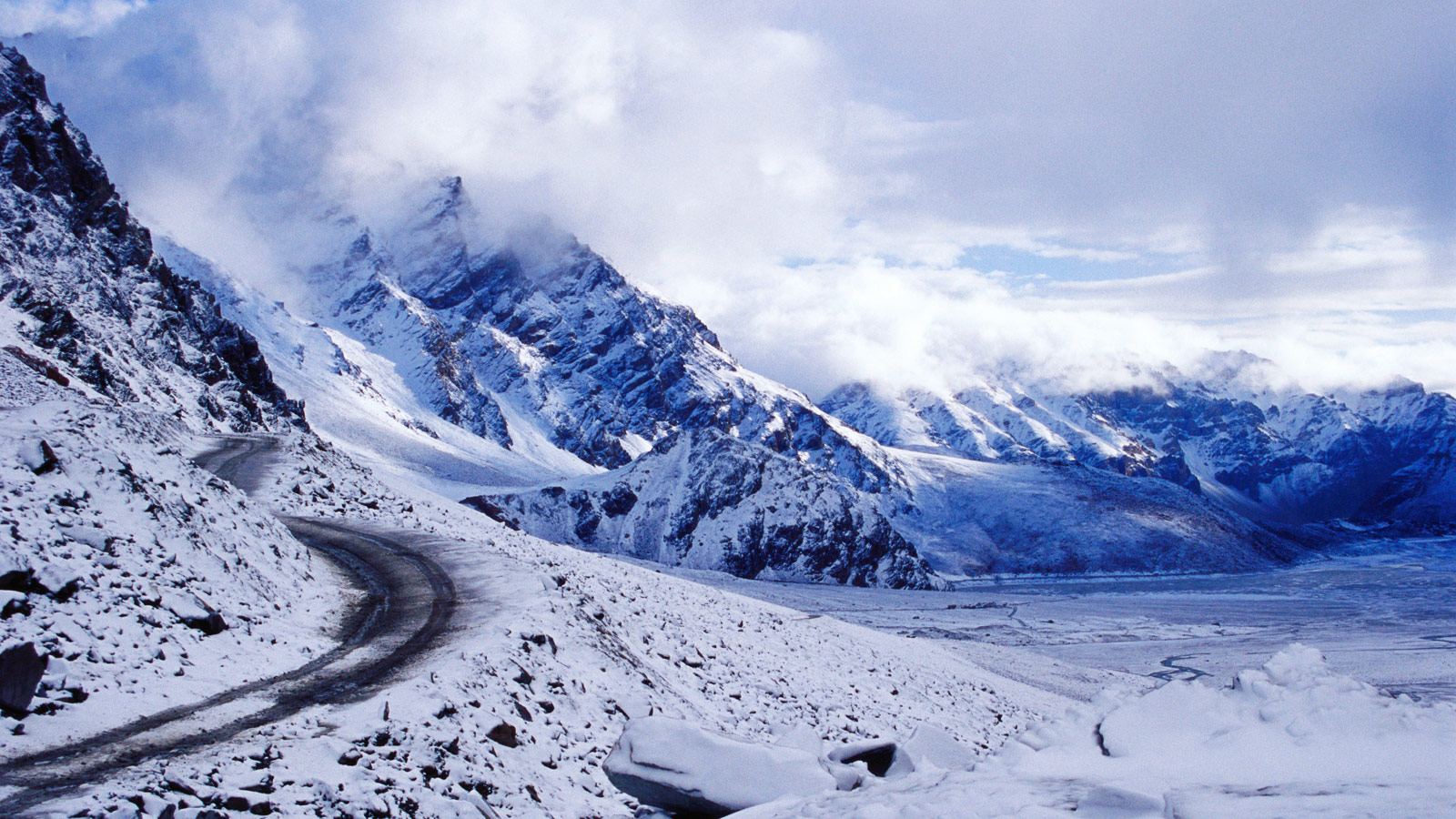 At any point on this route you can sit for hours and gaze into nothingness which will give you a sense of immense fulfilment.
6. Manali to Leh
Distance – Approximately 475 kilometres
Driving Time – 15-22 hours
Okay, so to start from Manali for Leh you have to be in Manali first. The nearest airport is at Bhuntar, which is a town within Kullu district. That is why when you land in Bhuntar you are automatically in Kullu, which is popularly known as the airport closest to Manali. Manali is an old little town which is clearly marked into Old Manali, where the best hotels and cafes are and the newer part of town which is now covered by Oyo rooms and the likes. When in Manali do visit the Johnsons Lodge for its awesome restaurant serving mostly continental delights.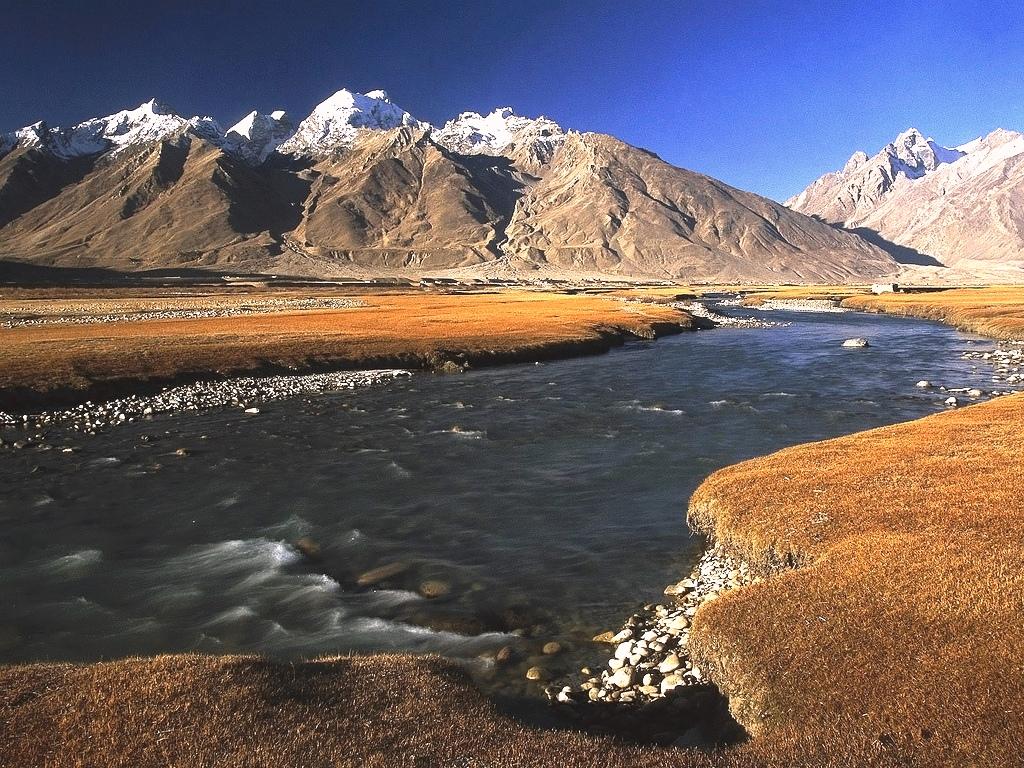 When you start from Manali, a tiring yet refreshing journey will take you through the Rohtang Pass and the beautiful town of Keylong (famous for its heritage walks) down to the Jispa valley which is where you must halt for the night to acclimatize properly. If you choose to pass through then you would eventually cross Pang and Sarchu, of course after traversing the many passes including Bara Lachha La and Tanglang La, to enter Leh just after the scenic Upshi village.
When you start from Manali it takes about 2 hours without any traffic to reach Rohtang pass which is at a distance of only 50 kilometres. God forbid, if there are jams it can take you anywhere between 3 – 6 hours. Thereafter the road is in reasonably good condition except for a few patches here and there. The Stretch near Sarchu and up to Pang is what you need to fret about. That too shall give you an experience of a different kind.
Overall, the drive from Manali to Leh is what dreams are made of. Whether you are riding a bike or driving a four wheeler, the journey will teach you a lot of things. Patience is definitely one of them.
7. Shimla to Tabo (Spiti Valley)
Distance – Approximately 380 kilometres
Driving Time – 12 – 16 hours
So when you start from Shimla towards the Spiti valley you will be travelling on the famous Hindustan Tibet Road or the NH 22, as it is commonly known. You will cross Kufri and Narkand, which are both very beautiful and must see tourist places. Thereafter you go through the towns of Rampur and Sarahan which should ideally be your stop for the night before you continue farther. The next day you can travel through Recong Peo to reach Kalpa. Each of these little gems is a place encompassing immense natural beauty. The road after Sarahan is mostly loose gravel which is left over after a harsh rainy season and winter. The BRO works relentlessly yet they are never able to keep the roads in as good a condition as the Manali Leh highway. This is majorly because of the climatic factors at play. It is a real challenge and pleasure to ride or drive on these roads but a seconds inattentiveness may cost you dear. One must also keep an eye out for fuel stations as they are few and far.
After Kalpa you will come across many quaint villages and some even have apple and apricot orchards in good upkeep. This area is greener as compared to the valleys in Ladakh region. You may also encounter fierce water crossings, especially before reaching Chango village. This vicious one has been named Malling Nalla. The next village is Sumdo upon entering which you would have technically exited the Kinnaur valley and officially entered the Spiti Valley.
Stay options are available in varying regularity along this route. PWD guest houses and Forest Rest Houses are safe bets but need prior bookings. Home stays are a good option and also help boost the local economy. Do not expect 5 star luxuries here but whatever is basic necessity is almost always readily available.
Road trips by bike or car require much planning in terms of preparation of self and machinery and also detailed packing in case you are going to remote areas or areas with extreme or unpredictable weathers.
Here's wishing you good luck and God Speed for you to cover all the places in the above list ASAP.
Happy travelling!
Follow us on Facebook, Twitter and Instagram for more updates. Don't forget to like and share. Do tell us your views in the comment box below.
13 July, 2016
Team Rapid