Good times are flowing in the breeze for travellers. There's no experience quite like the joy of traveling on the ocean. The free-flowing breeze, partying on the deck and, the sheer joy of being amid friends or family and maybe both in an unabashed journey on a cruise-liner- what else could ever match that fun?
And now, fans of traveling will celebrate a news with glee. Soon, in a matter of just a few months, one would be able to travel to Goa from Mumbai in a domestic cruise. So when the Mumbai Port Trust confirmed the news about the forthcoming cruise service, there was thrill and anticipation.
According to latest developments, the private operator of the cruise to Goa from Mumbai simply awaits a nod of approval from the government. From thereon, the miles separating Goa and Mumbai would be filled with jolly-natured winds. So far the necessary infrastructure required to put the plan in action is ready from the side of the Mumbai Port Trust. The domestic cruise terminal of the Mumbai Port Trust shall be operating the planned cruise run between Mumbai and Goa, an eternal favourite for both foreign travellers and domestic visitors.
Mr. Sanjay Bhatia, chairman of Mumbai Port Trust shared that, "We have developed the domestic cruise terminal building. The operator is yet to secure few permissions and also, the delivery of the vessel which the operator had ordered from abroad has got delayed. But we are hopeful that soon the first Domestic cruise will start from Mumbai to Goa."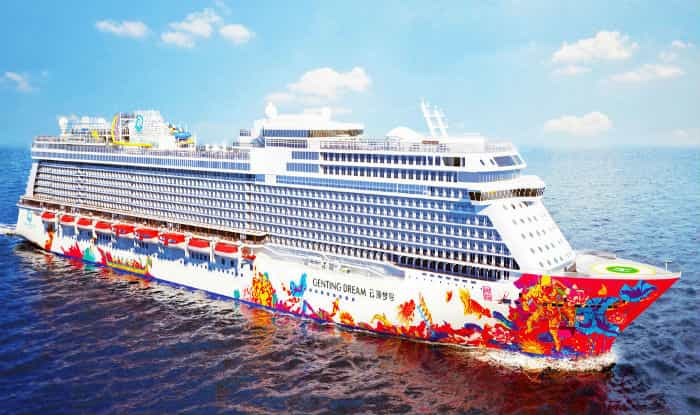 It is believed that the aforementioned cruise will sail along the 5 nautical miles of the coastline in order to enthral passengers with an arresting view. This includes the beautiful coastal villages that are located along the Goan as well as Konkan coast line. The cruise, it is said, shall also be developed in a way that it can function as a restaurant- how cool is that?
This is surely going to exacerbate the excitement and pleasure of undertaking one of modern India's most famous journeys. The Mumbai to Goa route on road, conventionally, is commonly buzzing with intrepid travellers. A domestic cruise on the same rout albeit on water offers a fresh breakaway and a tantalising new offering. So far the pricing of the ticket hasn't been shared. But it could well be in a higher range that is beyond the reach of some. So far, there's been an excitement and rush regarding newfound developments announced by the Mumbai Port Trust. It has been shared that the Mumbai Port Trust also plans to set up the first of its kind floating restaurant. Surely, that is bound to have a lot many takers isn't it?