Dubai has to be one of the most popular travel destinations for at least 4-5 years now. People from all over the world travel to Dubai to see life and money at its best. You can experience the entire world's luxuries in this one place and live life king size. However, before this mall and shopping and clubbing culture, Dubai was just like any other place which was popular because of its cultural heritage that goes back to thousands of years. This is the biggest reason behind us accumulating a list of historical places in Dubai for people to explore and enjoy.
This is for all of those people who want to explore the other side of Dubai and see the history lying behind all the glitz and glam of Dubai and its lifestyle.
All of these places have a vast history attached to them which makes them special and deserve a spot on this list of historical places in Dubai and if you're someone who always enjoys looking at the culture and history of a place from up close then you should definitely check out these places, the next time you're in Dubai.
1. Dubai Creek
This first location on the list of historical places in Dubai is known as Dubai Creek which is a seawater inlet and it runs through the center part of Dubai. The sides of the creek will give you the beautiful vision of old Dubai and is filled with colours and bustle. You can take a tour of this creek on an abra which is a water taxi and while you're at it, do visit Bur Dubai and old souks Deira. While on your way to the Maktoum Bridge you will cross many of Dubai's man-made and historic landmarks that not many tourists know about.
2. Al Ahmadiya School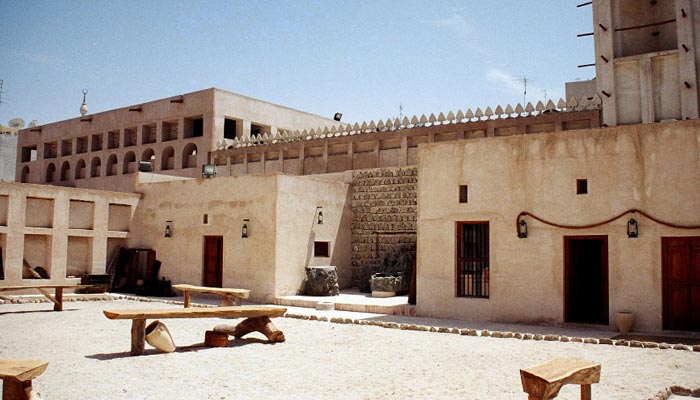 You might be thinking why a school is on this list of historical places in Dubai? But this is actually the very first school built in Dubai in the year 1912. he Al Ahmadiya School is now a museum that displays the schooling culture of long-ago Dubai. It is located in the Al-Ras Area of Deira and students were taught about Islamism, Islamic laws and Tafseer-the Quran explanation.
3. Dubai Museum in Al Fahidi Fort
Al Fahidi Fort was built in 1799 and now it houses the Dubai Museum after being restored and brought back to a near-perfect condition. If you want to know about Dubai's cultural heritage and history then you need to come here and check out all the colourful life-size dioramas that narrate the story of Dubai. These dioramas tell the tale of UAE before oil epidemic and how life was here before everything changed. Several artifacts have been recovered from graves excavated in the UAE, going back to the third millennium B.C.
4. Hatta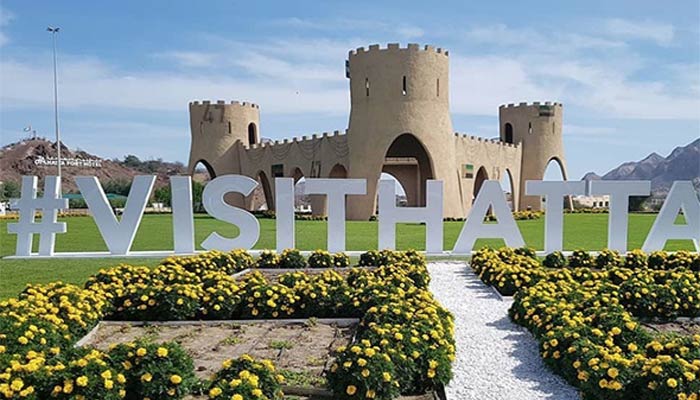 This truly one of the historical places in Dubai that not many explore or even know about. It is located some 115km southeast side of the Dubai city. Nestled in the foothills, you can enjoy a spectacular view of the Hajjar mountains from here and overlook the Dubai's heritage village. This fort was built in 1896 by Sheikh Maktoum bin Hashr Al Maktoum, as a place of sanctuary for the then viceroy. Now the Hatta fort has a huge display of some of the oldest weaponry including swords, traditional daggers, guns, knives, pistols and muskets.
5. Heritage Village Dubai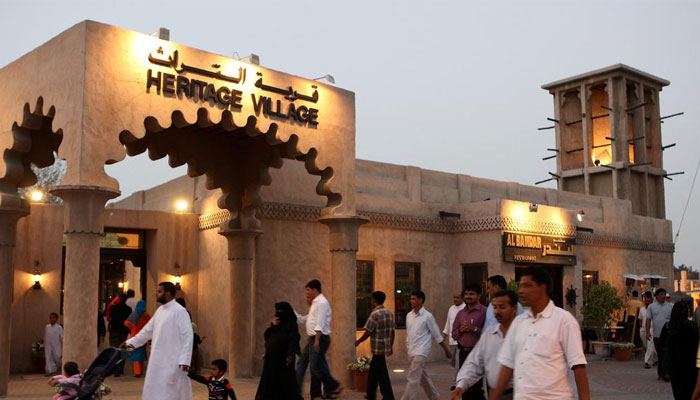 The above mentioned historical places in Dubai have something different and unique to offer to its visitors but nothing can move a traveller than visiting a village from thousands of years ago. Sadly, they are not available in Dubai anymore but to bring back the charm of History, a heritage village has been made which is said to be the perfect replica of old Dubai. You can see and witness every old tradition, cultural aspect and art are preserved here for people to come and explore life before all the skyscrapers and glam.
These were some of the most wonderful and beautiful historical places in Dubai that tells the story of Dubai like nothing else. After visiting these places, you'll be immediately transferred to simpler times in Dubai.