This is the time to just call your friends, book your tickets, pack your bags and leave for an adventure because this is vacation time. Your social media is probably filled with your friends and family embarking on new adventures and travelling to new places and exploring them like anything. And, if you don't have any such plans of travelling and you're dealing with some major FOMO then this is the time to change that feeling. We've accumulated a list of Geological wonders of India that are a bit hatke from usual travel locations, which makes you stand out and open you to a whole new and different world than what your friends are living and exploring.
India is filled with some of the most stunning and under-explored Geological and exotic locations. In fact, the Geological Survey of India has declared some 26 locations, in different parts of the country, as the National Geological Monuments.
These Geological wonders of India have some of the most interesting stories attached to them, that many don't even know about, but they definitely should. This is the reason why we decided to shed some light on these wonders, after all, we all should witness something extraordinary, every once in a while.
Here are 6 Geological wonders of India that need to be on your to-travel-to list, as soon as possible:
1. Pillar Rocks – Kodaikanal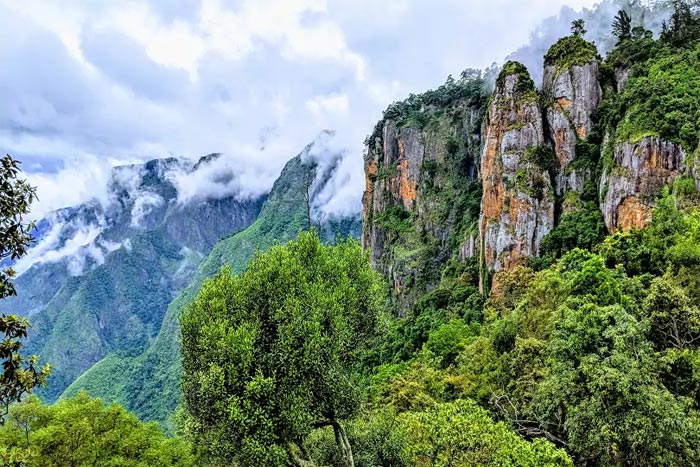 There are these islands in Thailand where rocks seem to be standing on water and almost anybody and everybody who goes there has to get a photo with it, but you can now recreate the entire thing while being in your very own country. One of the most stunning Geological wonders of India are these pillar rocks in Kodaikanal. These are a set of three giant rock pillars that stand 400-feet high in the Kodaikanal forest and offer a stunning view.
2. Natural Arch – Tirumala Hills, Chittoor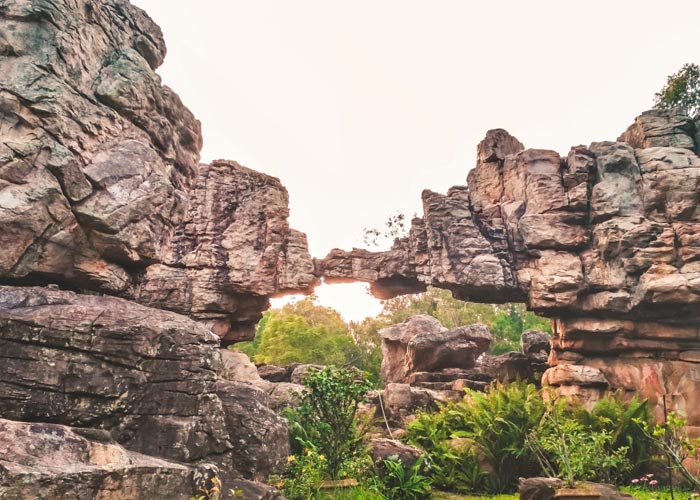 This particular Geological site looks like something that belongs to one of those Hollywood movies that take place entirely in a forest and has shots of some of the most unusual, yet scenic sites in the forest. This Natural Arch, located in Tirumala Hills in Chittoor is another one of the Geological wonders of India and it is one of the few natural arches left in all of Asia which makes it extremely special.
3. Rama Setu
If you've ever seen or read Indian mythology – Ramayana then you will be well aware of the Rama Setu which is also known as Sethusamudram. It is considered a natural monument and a symbol of national unity in India. This ancient bridge is 30 km long and separates the Palk Strait with Gulf of Mannar. As amazing as this entire thing is, there has been an ongoing debate about the bridge about whether it is natural or man-made and the debate has been going on for years now. Moreover, the Rama Setu is visible from an aerial view even to this day.
4. Peninsular Gneiss – Lalbagh Garden, Bangalore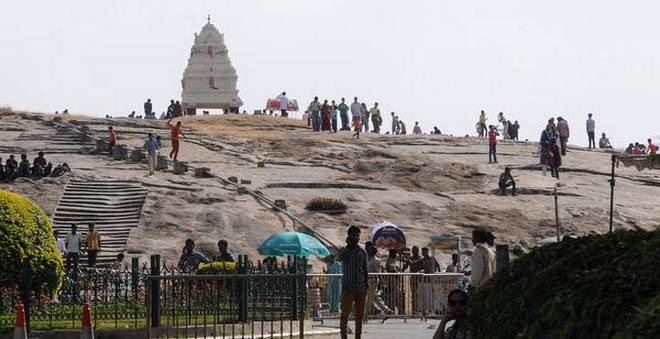 Another scenic and absolutely stunning Geological Wonders of India is the Peninsular Gneiss located on the top of Lalbagh Garden in Bangalore. Peninsular Gneiss is actually a term coined to highlight some of the oldest gneissic complexes of the metamorphics that are found all over the Indian Peninsular. This particular area has been named a National monument in Bangalore and if you're someone who lives in Bangalore or visiting it then you need to check this place out.
5. Varkala Cliff – Kerala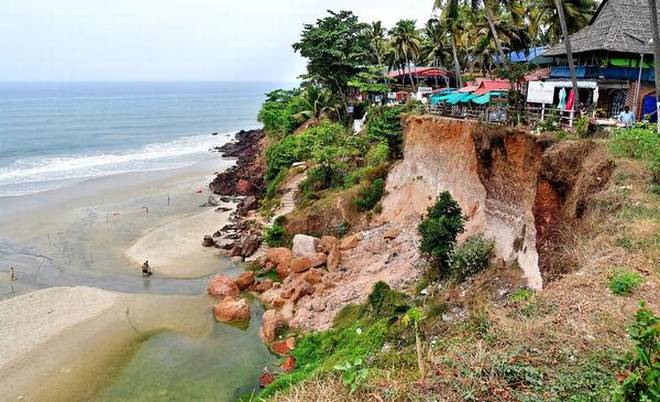 If visiting cliffs is your thing and you never miss a chance to actually visit one then this place should definitely be on your list. The Varkala Cliff in Kerala is found adjacent to the Arabian Sea and offers a stunning view which is literally to die for. This is another Geological wonder of India which has been declared a Geological site by the Geological Survey of India.
6. Belum Caves – Andhra Pradesh
Caves have been a very creepy, yet interesting tourist attraction for a long time, even though they're definitely not for the faint-hearted and Belum Caves are another such Geographical sites in India. These caves are one of the longest caves in the Indian subcontinent and it is popular for its stalagmite and stalactite. These stalagmite and stalactite formations inside the caves can be found in different shapes, from a Lord Shiva lingam to one that resembles the hood of a cobra, one can discover some very interesting things in here.
These were some of the Geographical wonders of India that are protected by the government bodies and have stood through centuries. So, the next time you're planning to explore something new and unusual then you should definitely consider one of these locations.