How would you like to stimulate your inner historian while you dwell in luxury? Sounds exciting, right? Some Forts in India still have their charm intact, as they have been restored to hotels and resorts. What would be more exciting than living a royal life in an actual fort? Nothing can beat that king-like life experience.
Not all of them are near to Delhi, however, a handful of beautiful forts in India do fall under that criteria. So what are you waiting for? Plan a weekend getaway and live life like a king. Believe us you don't need a reason to go on a vacation.
1. Dadhikar Fort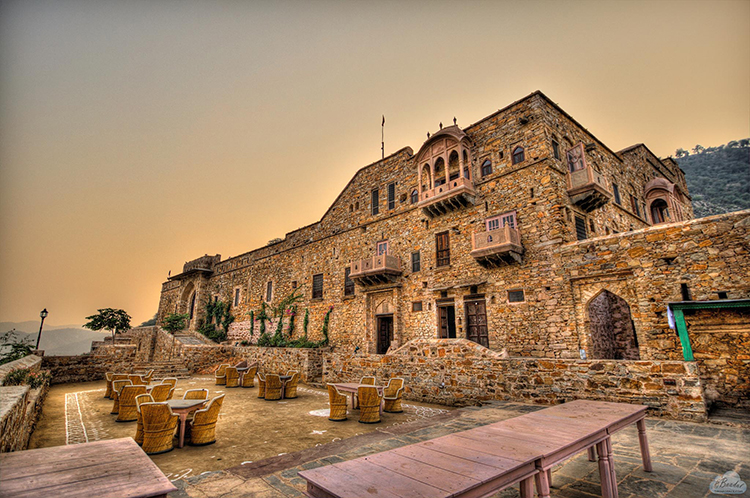 Dadhikar Fort was built in the 9th century, amidst of Aravalli Hills by King Chand. Thousand of years of heritage, and history, perfectly restored and turned into a hotel, where you can rent room and tents, what more do you want? The palace has a pick and drop service and treats its guests with unparalleled luxury. You will take approximately 3.5 hours to reach here from Delhi.
2. Alsisar Mahal, Shekhawati
The fort used to be the residence of Thakur of Alsisar. The home to magnetic fields, Alsisar Mahal is located on the silk route. The enchanting deserted views and vibrant hues of this place will introduce you to its glorious history. Surrounded by deserted area, you can explore some of the most amazing frescoes. You can also visit the Rani Sati Temple. Renting a room in this fort will be nothing less than a lavish stay. You can reach here in 5 and a half hour approx.
3. The Fort Unchagaon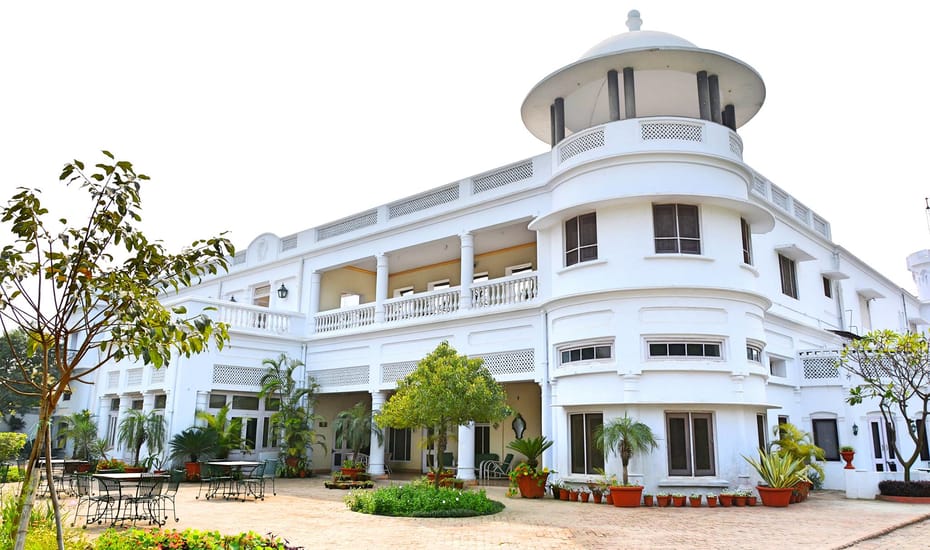 During the early 1800s, Raja Surendra Pal Singh acquired the fort which is now turned into a breathtaking resort. There are plenty of things that you can do here which includes dolphin sighting, golfing, horseback riding and bullock cart rides. You can visit the temple of Avantika Devi, which is nearby this resort. The fort also gives you the luxury to book yacht rides and treks. It would be a dream vacation, and will take on 2. 5 hours to reach here.
4. The Hill Fort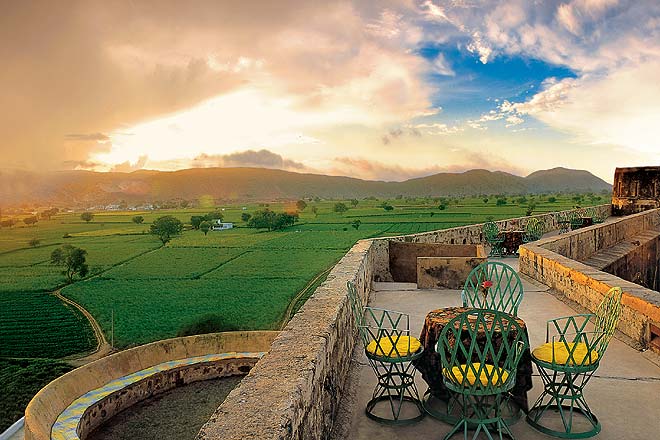 This one falls under one of the most popular Neemrana hotels. Build in the 14th century, the fort stands along the forests and birds of Sariska. You can take a tour of Kankwari fort, Jaisamand Lake, Talvriksh hot springs and Neelkanth temples. You can also visit Bharatpur. The rooms are spacious and luxurious. This is one of few forts in India that are close to Delhi as it takes only 3.5 hours to reach here.
5. Tijara Fort Palace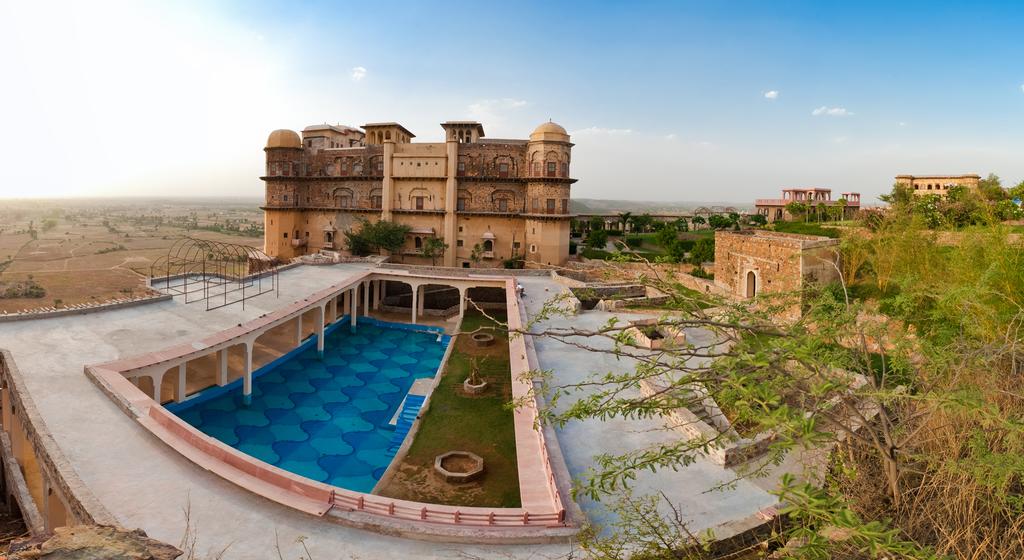 The place shouts the beauty of its history. The beautiful blend of Rajputana and Afghani architecture is a sight. The fort is divided into two palaces, Rani Mahal and Mardana Mahal. The rare artwork in this fort is magnificent. Its seven terraced gardens has been compared to Hanging Gardens of Babylonia. The sumptuous rooms will be perfect for a peaceful weekend getaway. You will take around 2.5 hours to reach here, from Delhi.
Royal stay at these forts will refresh your mind and make you feel like a part of their rich history. These forts in India are super convenient to reach, and spend a whole weekend. Go on, pack your bags now.
14 November 2017
Avni S. Singh