The world that we live in is beautiful in mysterious ways and one can spot this beauty at almost every corner that they look in, however, there are just certain places that look right out of a magical story. These places seem to be the spot where Disney makes their princesses live, in short, these are some of the most beautiful and breathtaking fairy tale travel destinations in the world.
If you're someone who believes in magic or wants to be a part of some fairytale one day then you need to put these destinations on your to-visit list.
These places are in different parts of the world though most of them are in Europe so if you're planning for a Europe vacation anytime soon then you need to put these places in your itinerary at this very second. In addition to looking absolutely magnificent in their being, these places will instantly take you back to a world you never knew but always imagined as a happy place. These places are the living proof of how great a human mind can be, in terms of creating something magical and stagnant which stands the test of time.
If you're as interested in reading and eventually planning a trip to these fairy tale travel destinations, as we are, in terms of talking and writing about them then you're at the right place. Check them out here,
1. Lavender Fields in Provence, France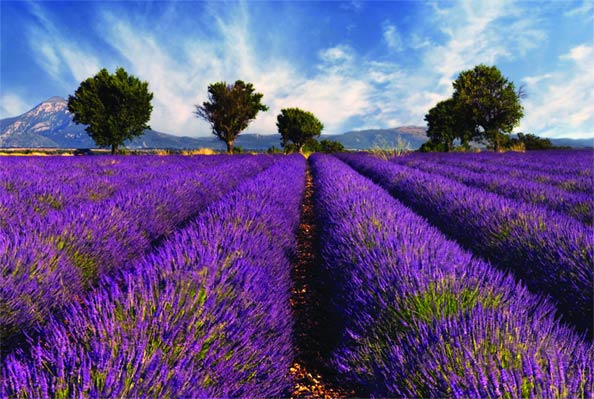 Those who have been to the lavender fields in Provence can risk their lives to defend how beautiful these fields are. They represent a change of seasons, true ripening of the earth and a time when the sun shines in its true glory on the planet. The best time to visit the lavender fields in Provence is during late June and early July. This is the time when the entire field comes to life and leave the spectators in awe of the world that they live in.
2. Nuuk, Greenland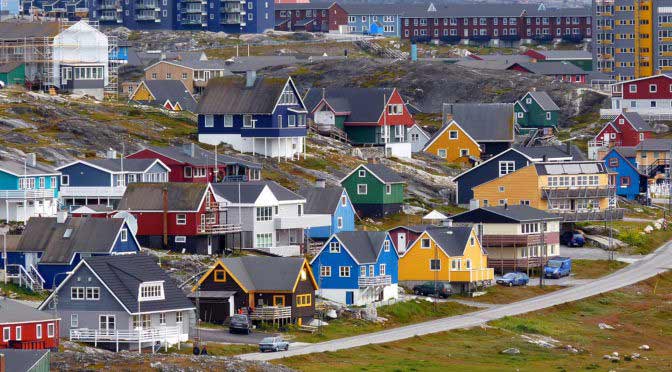 Nuuk is the capital of Greenland and it's a small city on the country's southwest coast. Nuuk is also the largest city of the country but that doesn't mean that it's super crowded or has less beauty than a small town, in fact, it's surrounded by nature from all around. This particular city is known for both the beautiful landscapes and the ever interesting Greenlanders residing in here. These people believe to carry their old traditions and give a modern twist to them for their survival for long. The entire city is filled with cafes, boutiques and everything amazing that a traveler looks for in a new place, but it's the history and tradition that brings Nuuk on the list of fairy tale travel destinations around the globe.
3. Colmar, France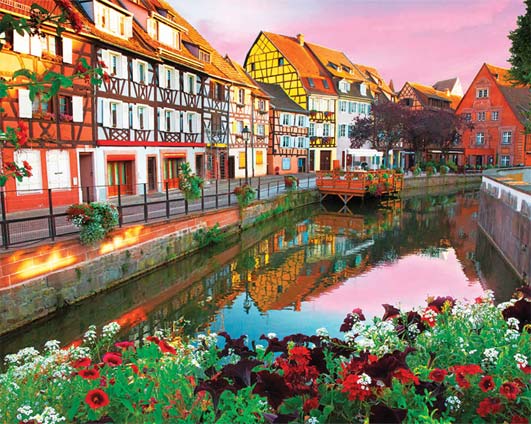 Colmar is known as the fairy tale village in France because of how beautiful the place is. From the cobblestone streets that run next to Canals, to half-timbered houses in shades of rose, sky blue, lemon, peppermint, and apricot, everything gives Colmar a 14th century feel and no one is complaining about it. When you enter this place it seems like you went back in time, not just because of the architecture but also because of how calm and serene the people are over here. It seems like the fast-paced clock life hasn't yet arrived here and no one is actually even ready to welcome it here. Colmar also has a place called Little Venice which is drop dead gorgeous.
4. Prague, Czech Republic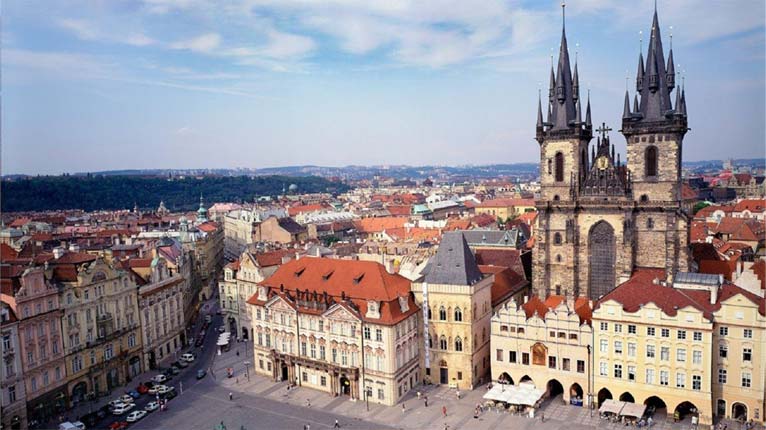 Everyone knows about this place, it has been featured in various movies, books and TV shows along with being on almost every travel listicle. Prague is known for its Renaissance architecture and Gothic grace which has astounded some of the most-traveled travelers out there. The city is filled with amazing places to visit and things to do, most importantly it works like fairy tale travel destination for everyone who dreams of living in the medieval times with a calmer and sorted life. There are tons of things that one can explore while being here, from jazz music to theatre to the best beer in all of Europe, you just can't leave this place before completely exploring it.
5. St. Basil's Cathedral (Moscow, Russia)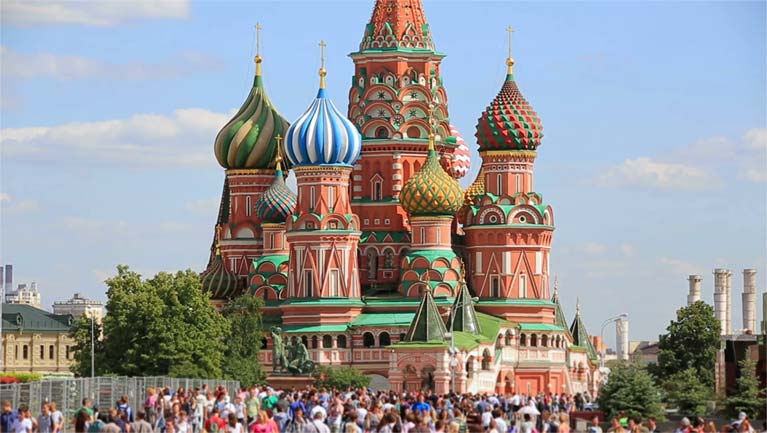 Russia is a lot of things to a lot of people though fairy tale travel destinations are definitely not one of them. However, St. Basil Cathedral has proven everyone wrong about it. Built in the mid-16th-century, the cathedral has stood watch over countless historical and political events in the country's history. In total, the cathedral is made up of 9 chapels and it is visually so stunning that you'll never be able to take the picture out of your mind, once you've been here.
6. Cappadocia region, Turkey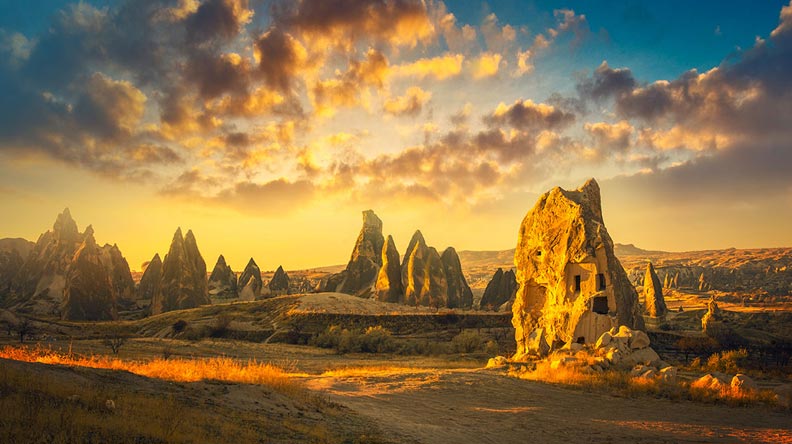 Cappadocia is the name given to that triangle of land that lies between Nevsehir, Nigde, and Aksaray. This particular place is considered to be one of the most popular fairy tale travel destinations in all of Turkey. This particular place is also one of the most picturesque places in Turkey, all thanks to dozens of hot-air balloons taking off during different times of the day. It looks like no other place on the planet and one can almost instantly fall in love with this place, it has that kind of powers.
7. Mont Saint Michel, France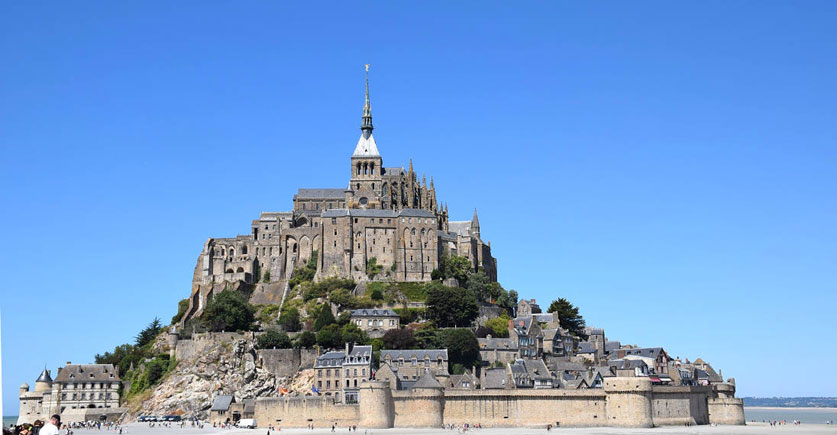 This particular place is known as one of the most picturesque places in all of France and many actually believe it to be true. Also, this particular castle looks like it came straight from a fairy tale which is enticing for every Disney lover. We have literally grown up watching, reading and drawing castles with a dream in our head to ever visit or actually live in one and visiting Mont Saint Michel will be like giving an ode to our childhood and dreams.
8. Avenue of the Baobabs, Madagascar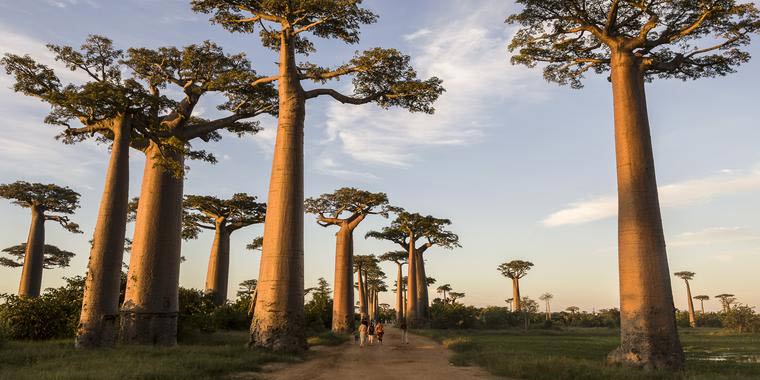 This fairy tale travel destination is nothing like something you've ever even expected to be on this planet. It has been time and again featured in animated films and they look absolutely stunning. It is lined with Baobab trees that can actually live up to some 800 years. Much like the rest of the world, even Madagascar is suffering from the effects of deforestation which has resulted in almost 50% of Madagascar's forest documented in the year 1950 were gone till 2000. This looks and sounds absolutely appalling considering how severe the situation of climate change is on our planet. In times like these, the most one can do is turn up to locations like these so that the government knows how crucial these places are for people from all over the world.
9. Neuschwanstein Castle – Best Castle in Germany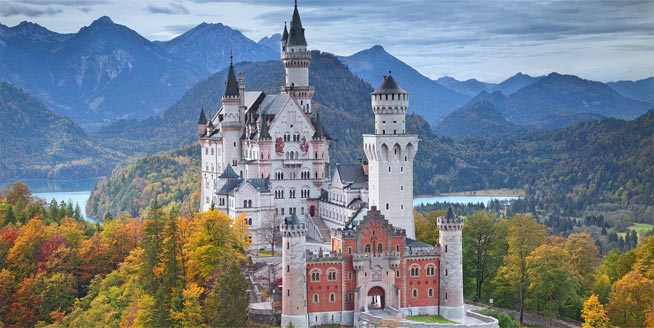 This particular castle in Munich, Germany is considered to be one of the most famous and beautiful castles in all of Germany which is otherwise the land of castles and breathtaking views of the medieval past. Travelers, as many as 1.3 million of them visit this particular castle on an annual basis. There are just a few castles that are as beautiful and marvelous as this particular one which is why everyone should put it on their bucket list asap. And, if you're planning for a trip to Germany anytime soon then you need to visit it.
These were some of the best and most popular fairy tale travel destinations in the world that everyone should visit at least once, especially those who love magic, fairies and anything that has anything to do with a magical place. Do tell us which one is your favourite?