Tourism is a booming industry of India. People of all ages love to travel more often. Weekend getaways are becoming a fad. Yet, you might find yourself handcuffed with budget to be able to plan some outing as a stress buster. And this might go on and on for months changing into years.
India is a beautiful country rich in historical and cultural heritage. There are several places to visit within few hundred kilometers to visit from any city. They are perfect and easy exits from busy urban lifestyle. Here are the cheapest tourist destinations in India which will fit in your small budget.
Places to visit from Delhi:
McLeod Ganj, Himachal Pradesh
Distance: 470 km away from Delhi makes it a quick getaway.
McLeod Ganj derived its name by being home to a huge Tibetan population. It is also known as Dhasa or Little Lhasa. The place is located on Dhauladhar mountain range.
Trekking is a breathtaking experience. Indrahar Pass Trek, Bhagsu Trek, Kangra Valley Trek, Kareri River Trek and Guna Devi Temple Trek are quite popular. You can visit picturesque monasteries like Dalai Lama Main Temple and Namgyal Monastery for experiencing peace. Local markets offer exclusive handicrafts and jewelry for shopaholics. Famous foods include momos, tofusprouts-veggie salad, Tibetan bread and green vegetables.
Neemrana, District Alwar, Rajasthan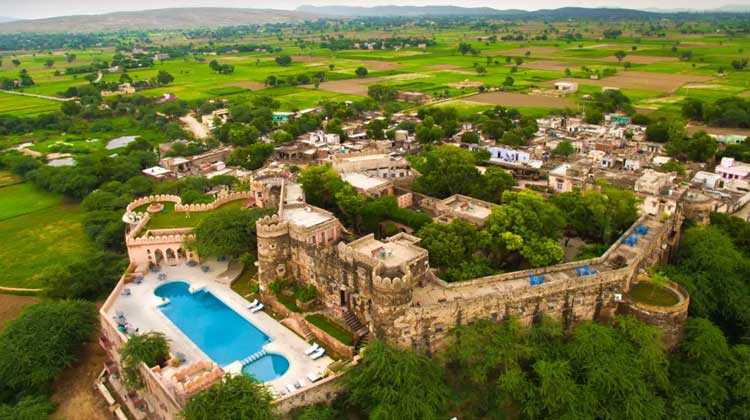 Distance: Just 120 km away from Delhi, it becomes a short journey to celebrate your weekends.
Neemrana is an ancient historical town in Rajasthan famous for its fort.
The foremost attraction remains the Neemrana fort palace. When lit up at night, it will take away your breath for a moment. Zip lining and trekking make this place thrilling for adventure lovers.
Siliserh Lake has amazingly blue sparkling water. This makes it the most beautiful lake in Rajasthan. Huh! Pretty surprising, isn't it? And it has Sariska National Park too for the nature lovers.
Places to visit from Bengaluru:
Kodaikanal, Tamil Nadu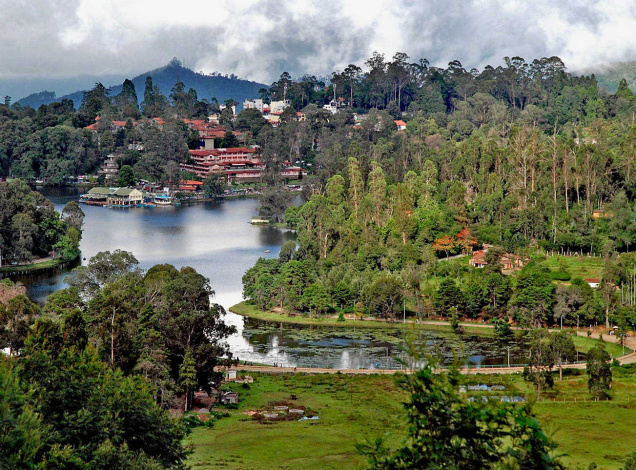 Distance: Though 460 kms far, NH 7 is smooth enough for a cherishing drive of 8-9 hours.
It is a misty hill station, also known as Kodai. It is situated in the upper Palani hills of the Western Ghats. It was developed around a man-made, star-shaped Kodaikanal Lake. The name means, "The Gift of the Forest" as the lake is surrounded by evergreen forest.
Spectacular tourist points, lakes, Coaker's Walk and waterfalls bring an environment to be with your inner self. The picturesque beauty of this hill station is mesmerizing. Night safari and forest trip will be unforgettable adventures for you.
Places to visit from Mumbai:
Harihareshwar beach and Bankot Fort, Maharashtra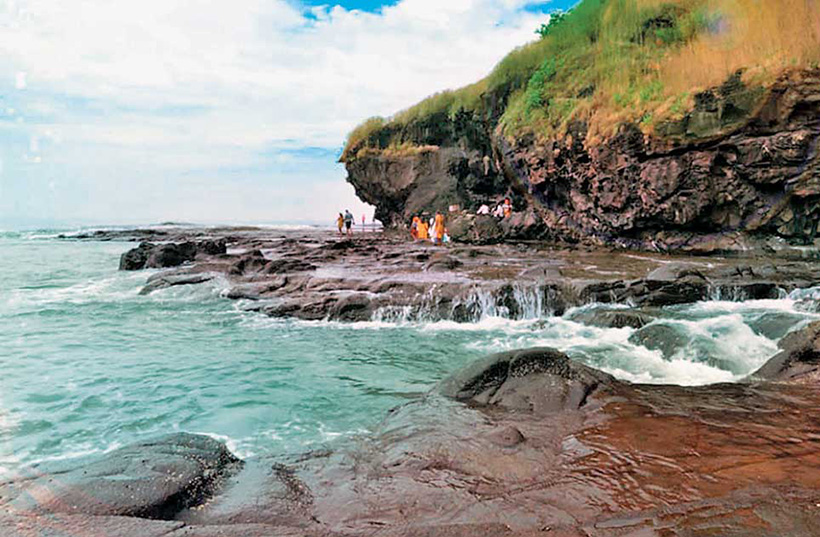 Distance: 225 kms from Mumbai.
Situated in Ratnagiri district, this pilgrimage center cum beach is surrounded by three hills named Harihareshwar, Harshinachal and Pushpadri. River Savitri adds to the beauty of the town and enters into the Arabian Sea.
Harihareshwar beach, Shiva temple, Ganesh Gully, Shrivardhan Beach are major sightseeing places. The historic Bankot Fort was part of Bombay Presidency in the British Rule. It was strategically built with a panoramic view of the ocean up to 270 degrees. This helped in keeping a bird's eye view at the sea. Travelling from Harihareshwar to the fort by local ship is fascinating. You can even take your vehicle along from one side to the other.
Places to visit from Kolkata:
Kurseong, West Bengal
Distance: Around 600 kms, overnight train journey can be most comforting.
Quite similar to Darjeeling as a hill station, Kurseong is less popular and less commercialized. If you have been staying in metros all through your life, you'll love the beauty and elegance of the narrow roads here.
Deriving its name which implies 'The land of White Orchids', can entertain you with its tempting tea gardens, waterfalls and Buddhist gompas. One of these Buddhist gompas, is Kunsamnamdoling Gompa (Ani Gumpa). Buddhist nuns manage it. The famous toy train of Darjeeling is fun trip for this destination.
And, take the travel expedition in off season with your backpack. Travel Light on baggage and wallet both!! If you have a memorable experience and success traveling on a tight budget, do share with us.