A journey in an aircraft is quicker, fancier than most others but a journey in a train pays homage to meaningful experiences. It's a chance to explore the world around in a more candid manner. It's also a chance, at the same time, to draw home the concept of a conversation and identifying one's place in the world against what usually are beautiful, serene backdrops.
Purely, from the perspective of time on hand, not only do train journeys enable us to break a monotony from our world, but they also offer a chance to reconnect with landmarks- in the form of landmasses whether they are lakes, rivers, gorges, mountains or simply, sandy areas.
So where 2018 is concerned, what are the interesting train journeys that, for the sheer beauty will attract both- occasional as well as intrepid travellers?
London to Venice
For the sheer diversity of partaking in the exuberance of two very diverse parts of the same continent- there are few pleasures that could be matched by other train journeys when compared to London to Venice.
The warmth of London is quintessentially the cool factor about one of the world's most infectious cities and the charm and splendour of Venice is something no other city in Europe can match. Two incessantly charming cities connected to one another forming a must-visit travel bucket of Europe is, in itself, a sparkling idea for a train journey.
Then, when you register the fact that in order to complete your journey, you step out at the marvellous-looking Santa Lucia at Venice city, the attraction for this journey reaches its fever pitch. How many other stations in the world give you the luxury to step into a Grand Canal?
Moscow to Vladivostok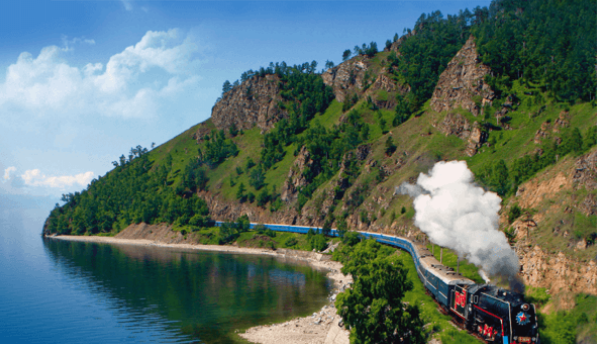 The trans-Siberian railway is honestly an experience of its own. It's among the king-size pleasures in the realm of European travel where train journeys occupy only a dainty coverage or highlight when compared to the shape-shifting transition of airways and air travel.
Two iconic Russian destinations, interlinked with one another through a magnificent connection of railways. Classicists suggest, Moscow to Vladivostok is among the best train journeys in all of Europe. There's also a vital thread of history that connects two princely quarters of land in Moscow and Vladivostok, especially given the dated history of railway network connecting the two cities.
The trans-Siberian railways were built between 1891 and 1916 and have been bringing passengers to and fro from 1916 onward, that's clearly over a decade of a train journey.
What's most fascinating in this bit of a journey is that between Moscow and Vladivostok is the stunning periphery of a famous Russian lake- Baikal. Often submerged in snow and on other occasions, sun-drenched, this isn't a sight to be missed.
There's the potential to spot both history and a delight of contemporary culture at the princely destination of Novosibirsk, which is where the word grandiose gets its true meaning. Also in the middle of the journey is Yekaterinburg, which is where the last ever Tzars of Russia lived and were murdered.
Copper Canyon rail journeys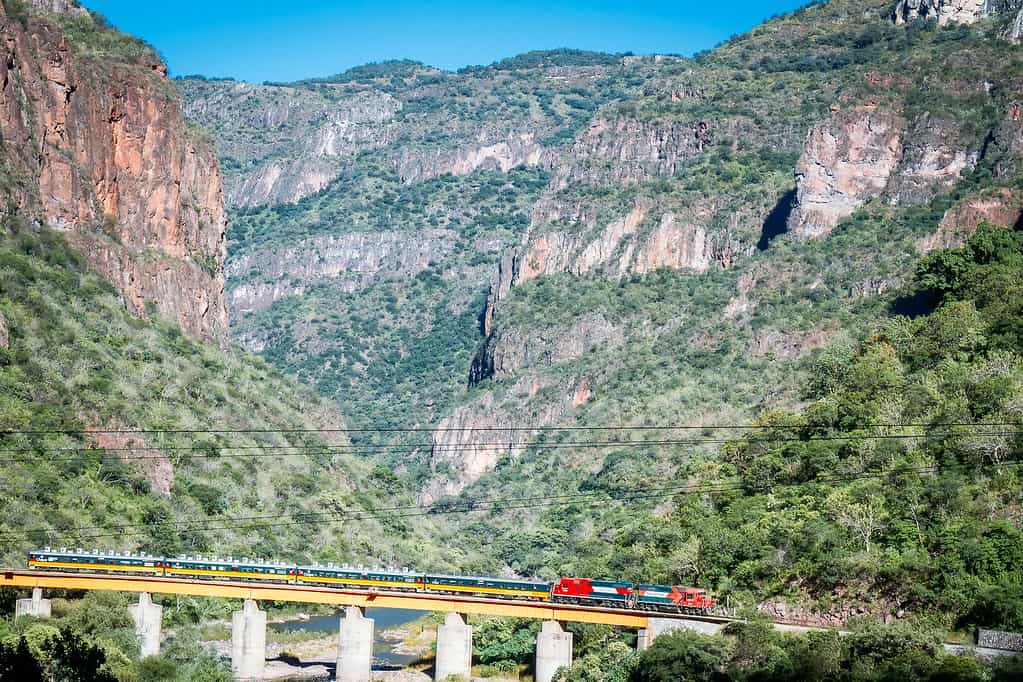 Covering an incredible distance of around 665 kilometres and 36 bridges, nestled in between the rocky terrains of Mexico, covering Los Mochis from Chihuahua in the east of Mexico, the Copper Canyon is a journey that's not to be missed.
It's considered one of the world's great rail journeys, the standout factor on this incredible journey is that even though it begins from the sea level, it goes on to further climb an elevation of around 2400 metres. The backdrop also changes and beautifully so, the mountains making space for lush green tropical rainforests, reminding one of the nomadic tribes that have roots here- the Ruramuri.
Deep, wide grand canyons put instantly an eye-widening charm into the eyes of the curious traveller.
Rovos Rail in Africa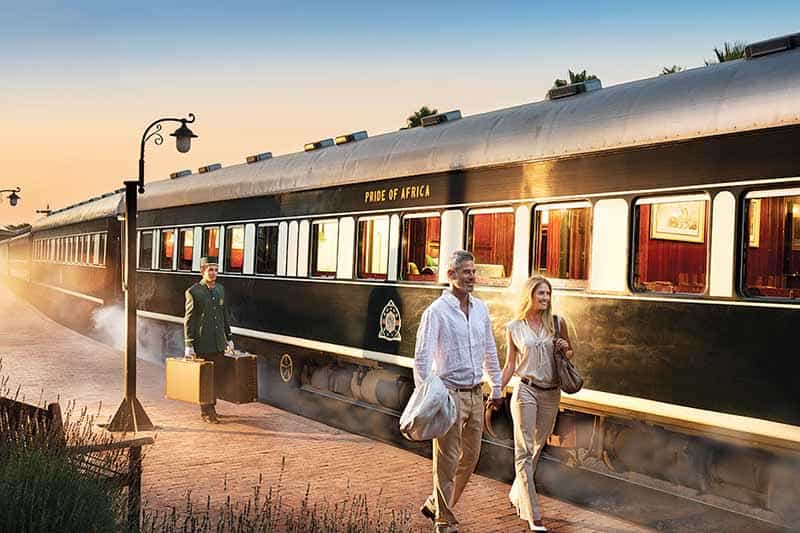 No longer the Dark Continent, rather at the epicentre of some absorbingly beautiful train journeys, Afric has a lot more to offer than what biased minds can ever read or decode.
A number of sparkling, touristy African destinations can be covered once you are on the Rovos rail and this includes the Victoria Falls, Zimbabwe, the sassy Swakopmund in Namibia and even Dar es Salaam in Tanzania.
It's a rare chance to explore the eye-popping beauty and myriad, frequently colourful landscape of African continent.
Nairobi to Mombasa in Kenya
It may be Chinese built. But this is, in itself is a hugely polarised view, indicating the bias on the one hand among those who aren't the greatest fans of anything Oriental and a specimen of great engineering on the other! But the Nairobi to Mombasa in Kenya is a sprawling train journey that is sure to arrest curious believers in wanderlust with the wide-eyed charm of a continent that has it all- a multitude of cultures, language, colours, beliefs and the straddling between poverty and urban chaos.
Some of the most important contours of this journey include- the eight intermediate stations that administer an air-conditioned train which has a buffet car with a table seating area for first class passengers only, a trolley service and complimentary water. Apart from this, the presence of large windows that allow good views over the Kapiti Plains and Tsavo National Park.
Are you ready to indulge in such meaningful journeys by train?