Nepal is an awesome land with immense beauty to admire. It is a landlocked country situated in South Asia. It is called by several names like "A Root between two Stones" , "Mother of the Universe" (Sagarmatha) and "roof of the world". Officially called the Federal Democratic Republic of Nepal, the country attracts large number of tourists. Last year (2017), Nepal was entitled as the Best Value Destination to travel according to Lonely Planet's Annual "Best in Travel List". This accounts for the immense Nepal tourist attraction round the year.
If we talk about the places to visit in Nepal, it is most appropriate to say that no tourist can be fulfilled by visiting Nepal once in lifetime. It takes multiple visits to explore this beautiful land amidst the glorious mountain peaks of the Himalayas. The best time to visit Nepal is post monsoon season. This begins from late September till early December. More than the scenic beauty and freshness of air, the dry days add to making your trekking adventure relatively easy.
Nepal is located mainly in the Himalayas and possesses eight of the ten highest mountains in the world. This is only one of several reasons for tourists flocking in Nepal. The country has rich historical, cultural and religious importance.
Due to its historical, cultural and religious importance, Nepal tourist attraction is commendable. The country has a combination of seven historical monuments which has been collectively recognized as UNESCO's World Heritage heritage property. Collectively called the Kathmandu Valley, it includes Boudhanath, Kathmandu Durbar Square, Patan Durbar Square, Bhaktapur Durbar Square, Swayambhunath, etc.
Here's the list of 7 Best Places To Visit In Nepal
Pashupati Nath Temple
Lumbini
Boudanath Stupa
Swayambhu Mandir
Nagarkot
Thamel Area
Pokhra Valley
The best places to visit in Nepal include scenic views of the high mountain peaks of the glorious Himalayas, numerous historical & religious places, and culturally-rich souvenirs in the market. These are 7 most popular places to visit in Nepal, especially on your first visit to the beautiful Kathmandu Valley.
1. Pashupati Nath Temple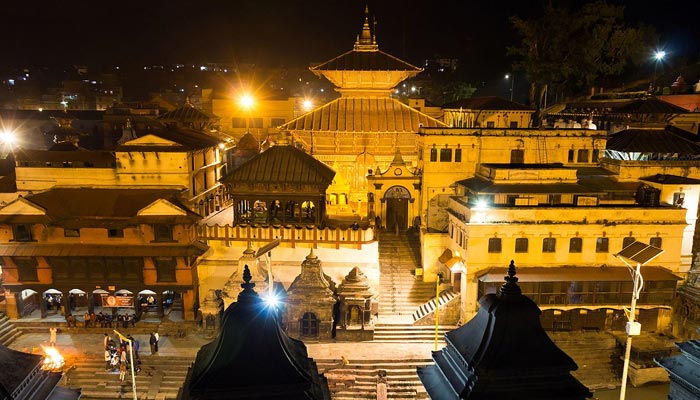 Pashupati Nath Temple is one of the oldest temples in Nepal dedicated to Lord Shiva. It is indeed one of the most recommended places to visit in Nepal. It has a cubic construction with a bunk roof and a golden spire. The four doors are all covered with silver sheets. The roof glitters with gold but inside is made from copper. It has a huge golden statue of Shiva's bull – the Nandi. You may wish to explore the surrounding markets and may wish to get your exact day of death predicted by some of the astrologers.
2. Lumbini
Lumbini is the birthplace of Mahtama Buddha. Other than the monastery wonderland, Maya Devi Temple is a must visit. Here, Queen Maya Devi gave birth to Siddhartha Gautama. The sacred pond, the Ashoka pillar and the sprawling Bodhi (pipal) tree decorated with colorful prayer flags are other attractions.
3. Boudanath Stupa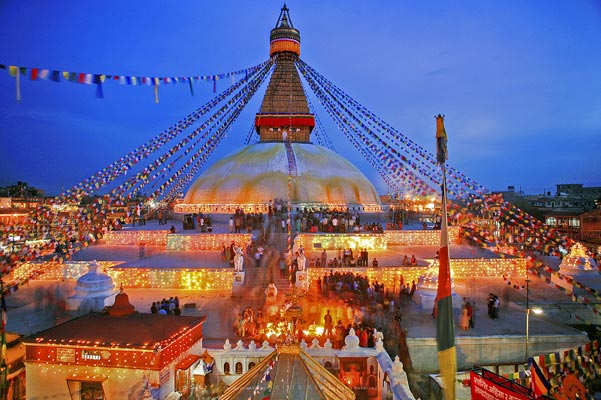 This place has the largest Stupa in Nepal. The Stupa looks like a large mandala when viewed from top. The white dome and golden shrine shine beautifully in sun. This religious site offers the soulful experience with background music relaxing you. Try awesome Tibetan dish "Laphing" for the ecstatic food experience.
4. Swayambhu Mandir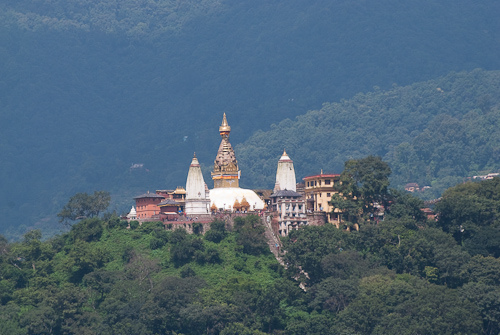 Swayambhu literally means "self-existent one, it is also called the Monkey Temple. Take the holy 365 steps to reach the temple. Visit the Dewa Dharma Monastery for a bronze icon of Buddha and traditional Tibetan paintings.
5. Nagarkot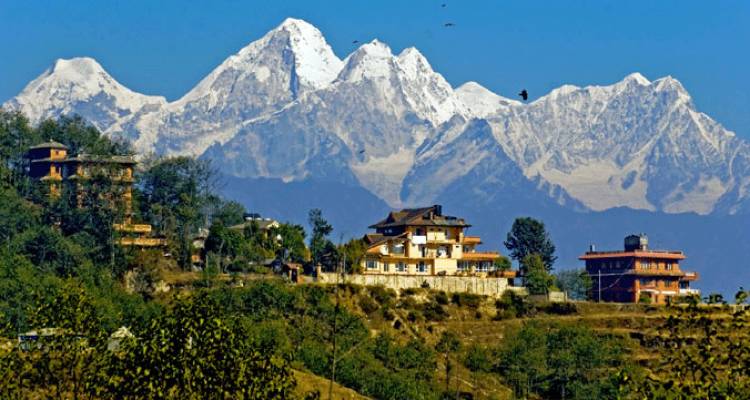 For the seeker of peace and solace whilst surrounded by scenic beauty, Nagarkot is the best places to visit in Nepal. You get all sorts of adventure from trekking to mountain biking and rock climbing. Enjoy the pristine mountains and use binoculars to cherish bird watching.
6. Thamel Area
Shopping freaks relax their senses by exploring the markets for clothes, jewelry, accessories, and souvenirs. Shop some of their traditional Newari style designs and pashmina woolens. Natural massage therapy is relaxing after jet lag or fatigue.
7. Pokhara Valley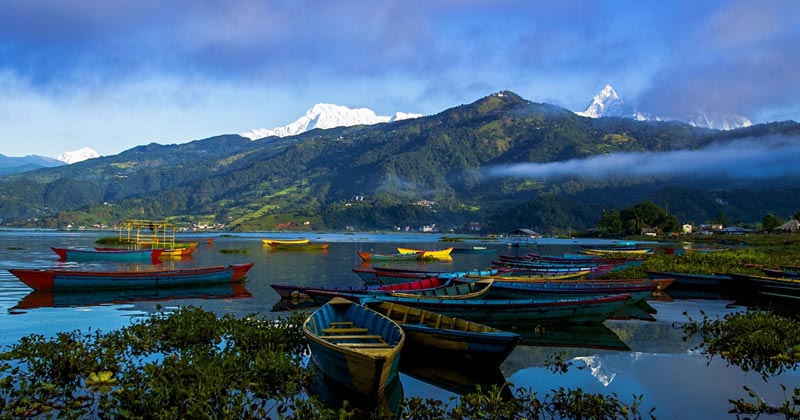 Pokhara Valley has best view of the Himalayan range and lakes, especially the majestic views of three mountains- Mt. Manslu, Mt. Dhaulagiri and Mt. Annapurna. Go out for boating if you're not rafting.
Now that it's already the best time to visit Nepal, and it is one of the world's acknowledged cheap travel destinations, what are you waiting for? It's time to back your bags for visiting one of the best holiday destinations in the world.