"Be howsoever and whosoever you want to be without a care for the world". Perhaps this is the central adage when it comes to nude beaches of the world. Truth be told, nude beaches aren't a sudden development and have been there for the longest time.
When it comes to celebrating a holiday, not everyone is attracted to the idea of being among the usual ensembles for spending time uniquely, be it, amid serene mountains, hip party destinations, snow-capped mountains, a jovial oceanic expanse or beside rich, green countryside.
The concept of nude beaches, therefore, appeals to both- revellers as well as the laidback lot that believe in quietly going about their usual business and prefer to stay bunked in sun-drenched destinations, instead of making too much of a chatter regarding their travel plans.
Interestingly, even on the one hand, there are those who do not quite dare to bare, there are also the happy go lucky lot that seeks every single chance of being 'themselves' and is normally accustomed to bearing everything. To each, his own, isn't it? Why should that ever change? Usually, one's commonly aware of nude beaches in France and there's also a plenty of them around the United States.
But at the moment, which are the top 5 nude beaches that most travelogues and travel guides are recommending and don't want you to miss on?
Buhne 16, Sylt, Germany
At times, it appears that a lot about Germany is often restricted to the classic tourist destinations such as foresty destinations in Bavaria or the ultra-intoxicating cosmopolitan places in a Berlin or Stuttgart. But a lot about Germany is also about idling on nude beaches, for instance, the most captivating one around Buhne 16, in Sylt.
The average water temperature here in summers is around a chilly 17°C (63°F). Of all the nude beaches in the area, Sylt's goes with 'clothing-optional' culture. Interesting blue and white striped wicker beach chairs are an interesting idea to laze out on.
Wreck Beach, Vancouver, Canada
Abundantly rich with a wide gamut of touristy and trippy places, there's never a dearth of culturally attractive places in Canada. However, if you manage to take yourself out of the interesting hold of mainstream destinations like Toronto or Niagra Falls, then visiting the Wreck Beach at Vancouver is a must.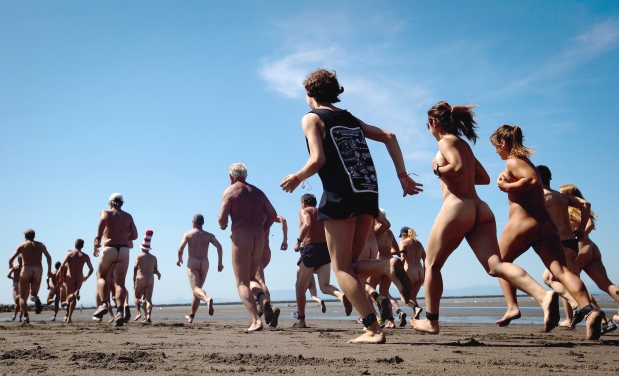 What's indeed fascinating about the Wreck Beach at Vancouver is that what lies at a stone's throw distance from the beachy paradise is the University of British Columbia. Students and teachers both throng to this beach, their usual habit since the halcyon days of the 1970s.
From the space of Point Grey, you can have a great view of a fuller expanse of the beach.
Red Beach, Crete, Greece
A true titan among a rich cavalcade of European destinations, Greece, despite the huge furore regarding its financial crisis, has remained relatively unscathed where its tourism stands.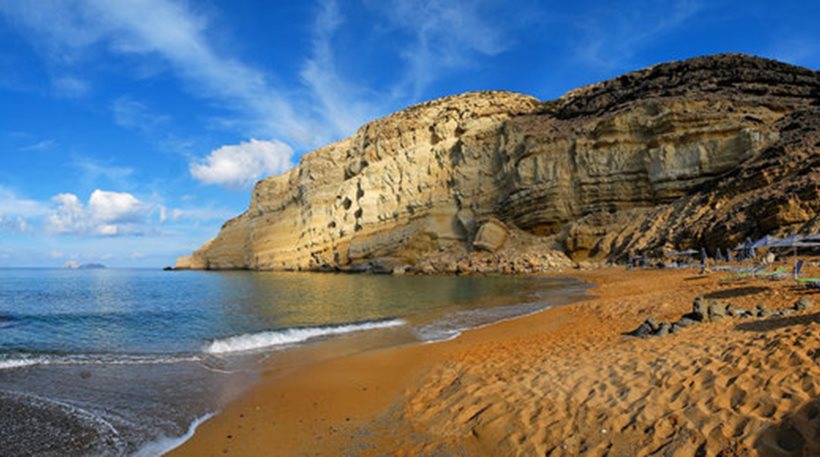 The Red Beach at Crete, a rich amalgamation of quintessential beach-related elements- flocks of tourists (including travellers from overseas destinations), flora and fauna and the entire paraphernalia of an oceanic expanse, including a pleasant food and drinking culture – is a must visit.
With ocher-coloured sands and exciting cliffs from which one can seek an unbent view of arguably one of the best destinations in Greece, the Red beach is where the action never stops, no pun intended.
Platja des Cavallet, Ibiza, Spain
How could Spain have lagged behind when it comes to nude beaches? Nestled between the deep blue Mediterranian and diversely coloured salt pans precisely around Spanish party capital Ibiza's southernmost point, the Platja des Cavallet is among the principle beach destinations in the entirety of Spain.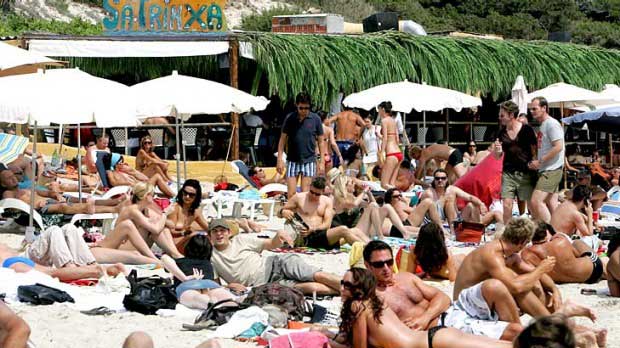 Earmarked into different sections, not all of them necessarily nude, the Platja des Cavallet encourages a multitude sections of the society to come out in good numbers and engage in recreation and therefore, there's no surprise to find a nice chunk of LGBT community, a vibrant representation of the society letting their hair down here.
Little Beach, Maui, Hawaii
Not all of Trump-land is a damp squid, is it?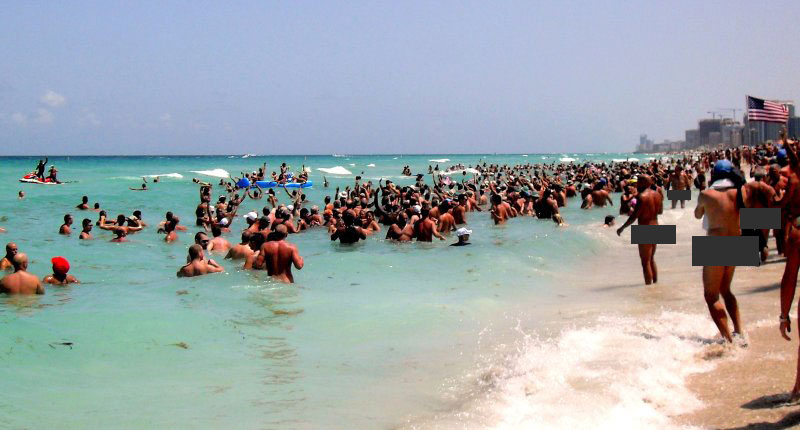 Flanked by some historic geological and geographical elements such as lava flows, there's more to this beach than simply skin-bathing. An ideal destination for family, friends and tailor-made for romantic escapades, the Little Beach at Mauti, Hawaii is a place that can deliver an unforgettable experience. Especially during the evenings, there's so much of recreation including a drum circle and fire dancers that it automatically transforms into being a helluva party place.