Mountains and rivers, snow and desert- there are myriad beacons of beauty here amidst us on god's good earth. But there's always something special about oceanic areas and beaches. Isn't it? Particularly, when it comes to the beaches, there's something quite spectacular that hits the mind and unlocks the heart with childlike wonder.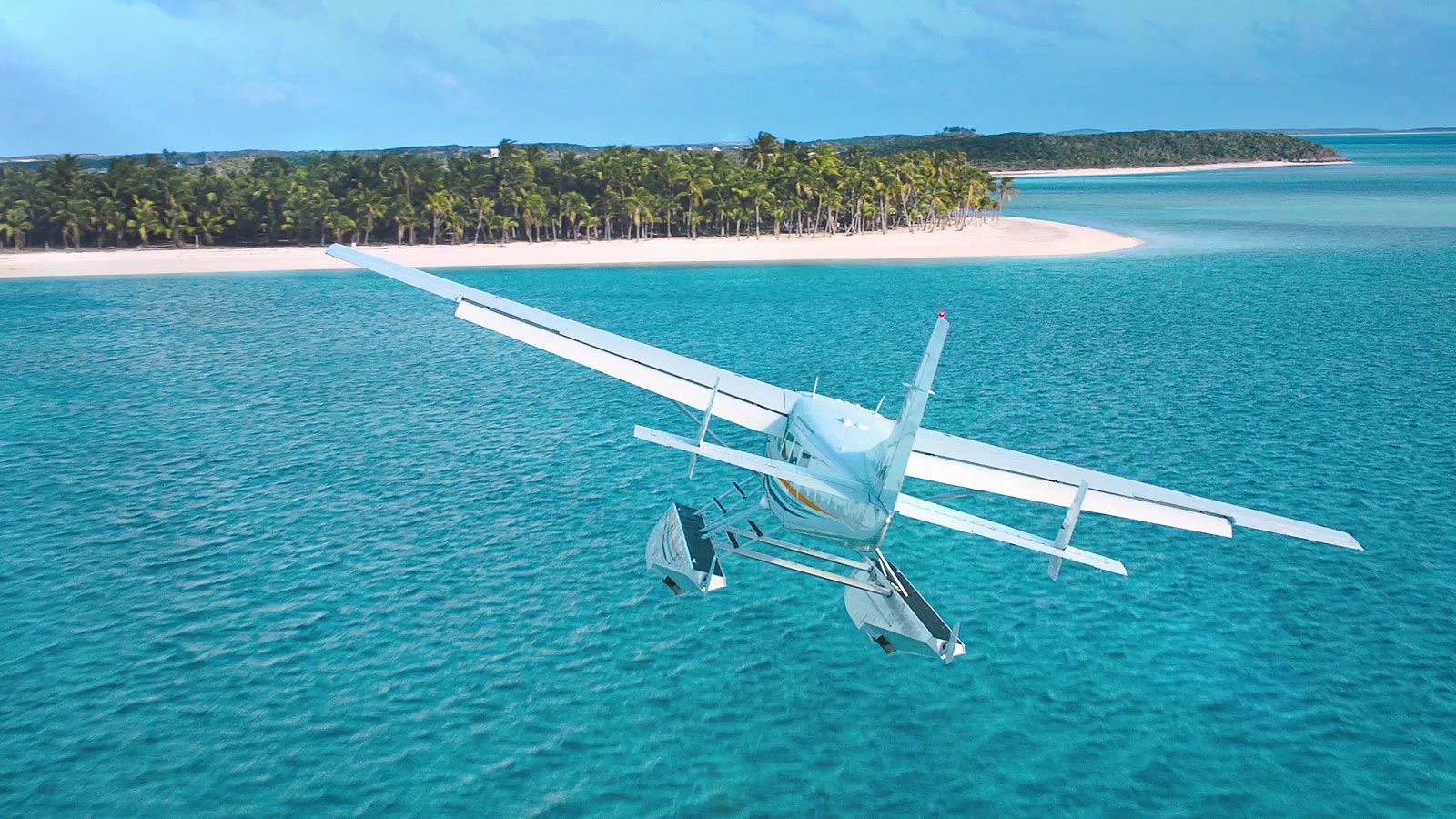 There are a plenty of awesome adventures that one can swim into when it comes to beaches, in particular. Whether it is South of France's Niece or the Maldives, you just cannot avoid the enchanting oceanic vibe found in Europe and Asia, respectively is it?
But when you seek clarity in water, if crystal clean water, harmonious with peace and silvery silence strike your mind- you think of Bahamas- the alluring archipelago in the middle of the Atlantic Ocean. You just have to head to the Caribbean in order to dip into the comforting watery solace the sun-drenched beaches of Bahamas offer you.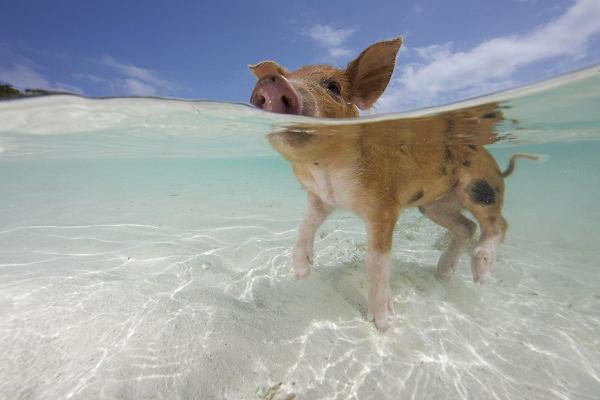 But now there's a different kind of adventure that awaits those afflicted with wanderlust. If you come to Bahamas and visit the Exuma in particular, you might find a familiar little companion swimming in the ocean right beside you. Would you be surprised if someone took you for a quick dive into the Bahamas with pigs floating right beside you?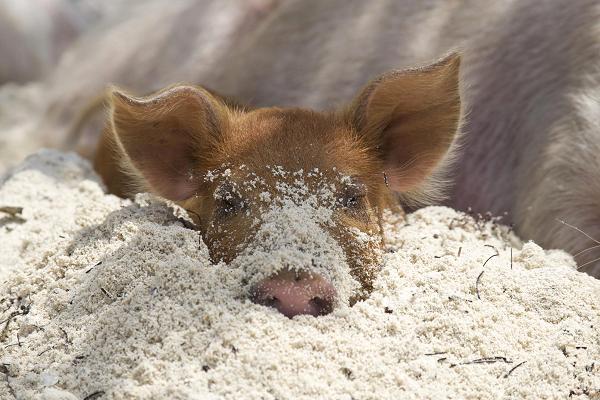 It might just be the most unforgettable but cuddly experience you may have ever felt. It appears that apart from the sandy white beaches and clear blue waters, Bahamas now has more than all that and some tangy fruity cocktail. Apparently, in the middle of an uninhabited island in the Exuma, a group of wild but cute pigs can be seen floating freely without a care in the world.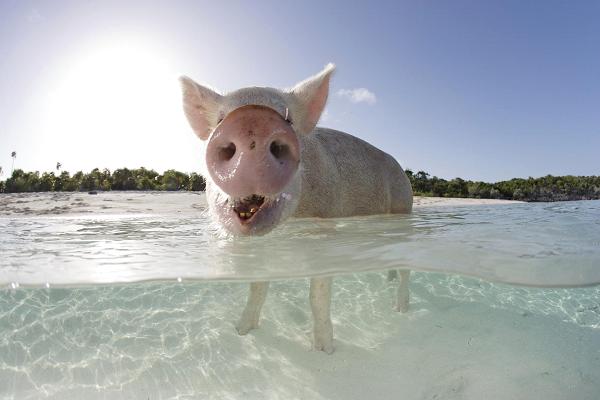 While it might definitely seem slightly odd to many a visiting tourist, believe it or not, many ocean dwellers confessed to having gotten used to the fascinating sight. Covered extensively on social media platforms, most noticeably, Instagram, the pigs are now stand-out celebrities at Bahamas with visits by popular celebrities- Donald Trump Jr. and Bella Hadid having noticed the unworldly crooning by pigs floating in at what's now described at the Pig Beach.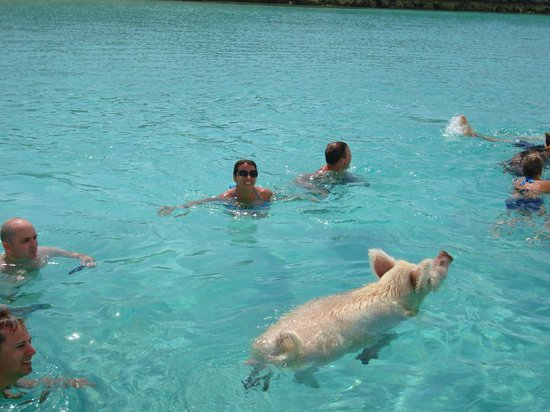 While the real story about how the noticeable number of pigs were found in the island finds its roots in urban folklore, it is largely believed that a group of sailors, who, it is believed had planned to return to 'cook' them never actually came. As a result, all the pigs survived and within a quick spate of time, multiplied to being as many as 40 on what is now popularly surfed across the world on the World Wide Web as Bahamas' Pig Island.