7 Top Places To Visit In Jaipur That Shouldn't Be Missed At Any Chance.
Jaipur, the Pink City has its own charm. Thriving with traditions and culture, this city offers more than a traveler could strive for. The city is vibrant, energetic and is bustling with life. You will get to see a variety of historic monuments here that are still reciting their glorious past. The pride of Rajput Kings, still runs in the winds of Jaipur. Most of the structures in Jaipur are built in pink Sandstone which is why it is famous as the Pink City.
Jaipur offers an impeccable journey in city's rich and royal past. It has an array of monuments that bewitch travelers, researchers and history freaks. If you are one of those people who just love to learn about the opulence and grandeur of the Rajput rulers or the rich history of a place then we have a list of top places in Jaipur that are nothing but gems build in the past.
7 Top Places In Jaipur That Will Make Your Trip Memorable!
1. Jantar Mantar Observatory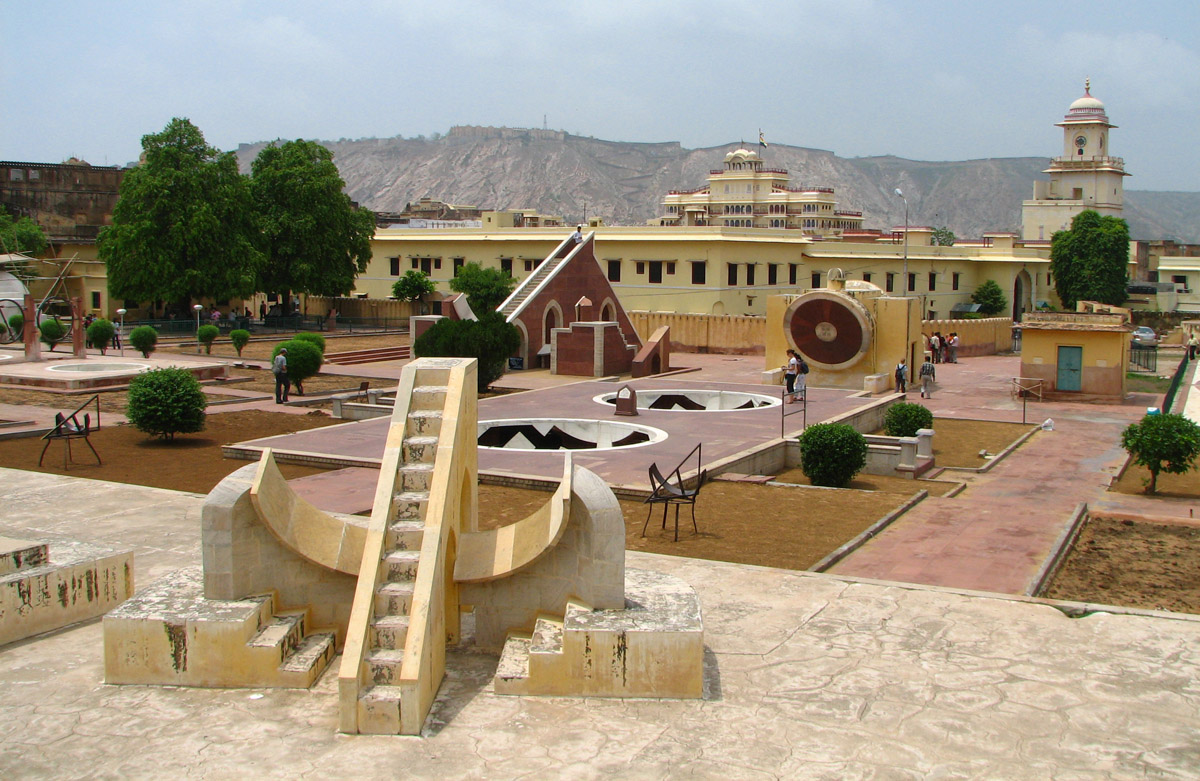 This place holds the status of UNESCO World Heritage site. It is a magnet site for most of the historians, astronomers and curious travelers. Jantar Mantar Observatory is an example of Maharaja Sawai Jai Singh's love for astronomy. This place was build in 1738 and has distinctive collections of astronomical monuments. The observatory has the world's largest sundial "Samrat Yatra".
2. Albert Hall Museum
The museum was started to built in 1876 by Prince of Wales, Albert Edward but it was opened to the public in the year 1887. It is located inside the 'Ram Niwas Garden'. It has beautiful carvings on its arches and domes. It is constructed with pink sandstone and has rare collection of ancient paintings, weapons musical instruments, jewelry, and other items. Those who have a knack for art and culture must visit this place.
3. Jal Mahal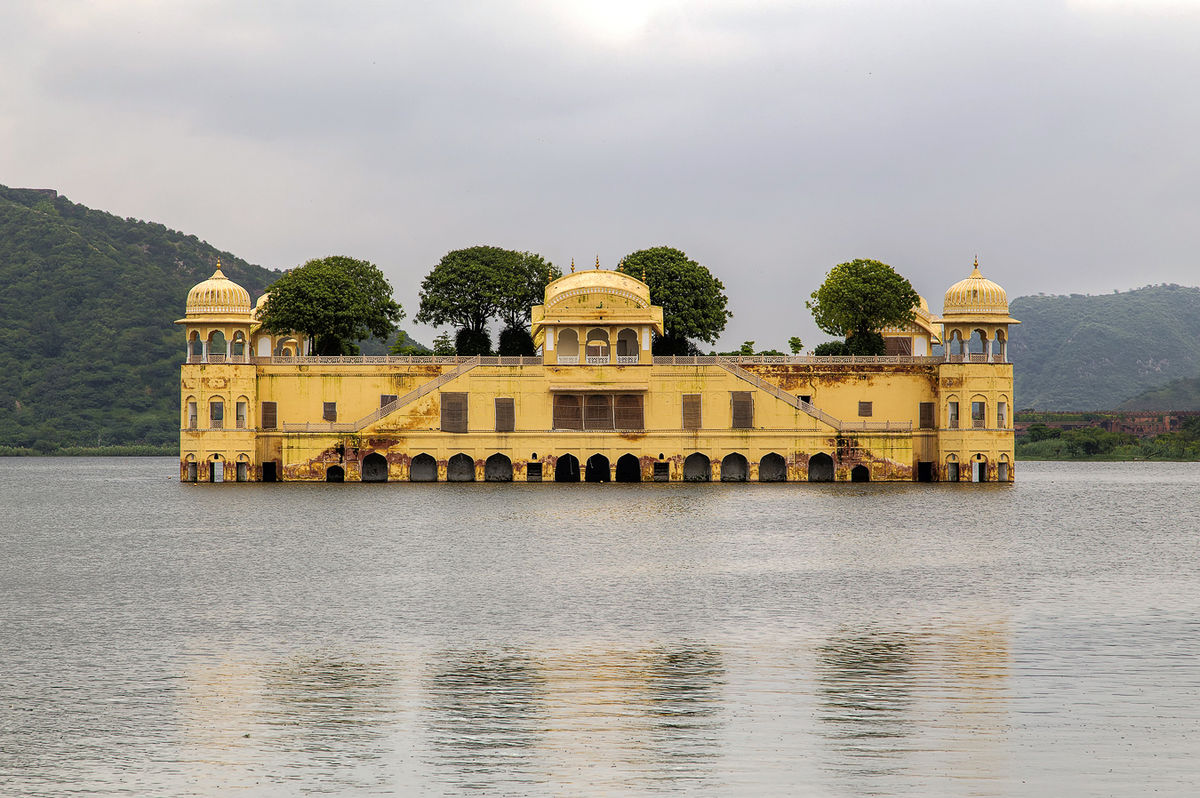 The Water Lake is situated in the middle of Mansagar Lake and is surrounded by Nahargarh Hills. It's a breathtaking site look at it even from afar. This Palace is more than 300 years old and was built by Maharaja Sawai Madho Singh. The typical Mughal architecture of this Palace makes it appear more spectacular.
4. Jaigarh Fort
This fort stands atop at Cheel Ka Teela hill. You can have a bird's eye view of the whole Jaipur from this fort. Jaigarh Fort was built in 18th century by Maharaja Sawai Jai Singh II. It is said that the King built this palace as the protector of Amber Fort and Jaipur city. The main attraction of this fort is World's biggest cannon, the 'Jaivana Cannon'.
5. Nahargarh Fort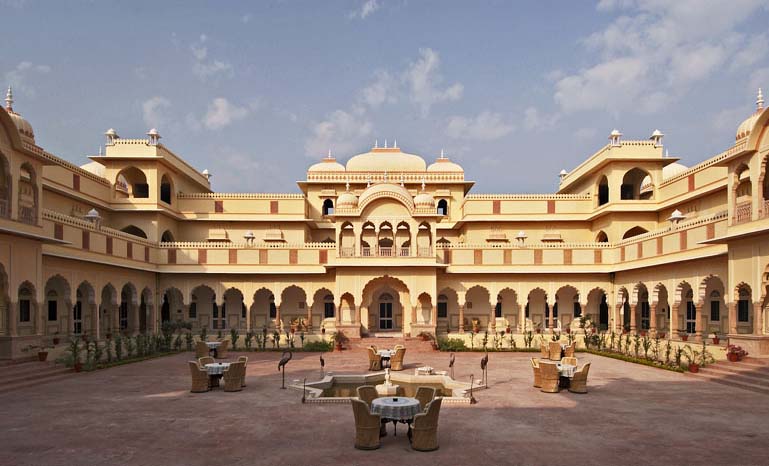 Having the perfect backdrop of Aravali hills, Nahargarh Fort is one hell of an imposing structure. This fort too was built by Maharaja Sawai Jai Singh II in 18th century. The main attraction in the fort is exquisite artwork and craftsmanship displayed in the 'Madhavendra Bhavan'. It is said that this fort looks just majestic at night.
6. Kanak Vrindavan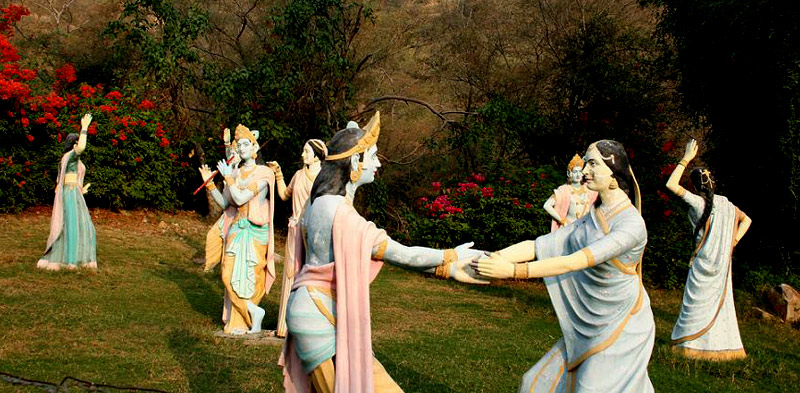 Built by Maharaja Sawai Jai Singh the beautiful garden is more than 275 years. The place is actually a stunning beauty, it has a special temple of Lord Krishna 'Shri Govind Deoji Temple'. There are many structures that depict the life of Krishna, Radha and other gopis which will enchant you with their beauty.
7. City Palace
The most famous attraction of Jaipur is City Palace. It was built in 19th Century by Maharaja Sawai Jai Singh and has an amazing blend of three architectural designs. City Palace is a brilliant example of Rajput, Mughal and European architecture. These three styles enhance its beauty and make it a must visit site. Most of the parts in Palace has been transformed into art gallery and museums but the 'Chandra Mahal' complex is still reserved as a home to the royal family of Jaipur.
If you are in Jaipur for more than 3 days you can also visit Hawa Mahal, Jaipur Zoo, Amer Fort, Birla Mandir, Govind Devji Temple, Chhatris of Gaitore, Elefantastic and Chokhi Dhani. Do not forget to explore the local markets as you will miss bringing the souvenirs from there.
Happy Travelling!
11 August 2017
Avni S. Singh