Not just any beachy paradise for revellers. Not only a thriving urban cosmopolis of the United States. Not just the land of Hollywood, the world's most sought-after and unputdownable movie industry either. Truth be told, there's never a lull here in Los Angeles.
Los Angeles is like no other city you could imagine. Los Angeles is quite simply a city you don't just travel to once. You've got to let in more and more of LA. It's an enigma. It's an emotion. It's a mess of divergent arrays of life- hopes, dreams, aspirations, run-ins with luck, run-ins out of luck, victory, jubilation, verve, excitement- an interesting mish-mash of feelings that define us. And for the lack of better word- emotions that capture us.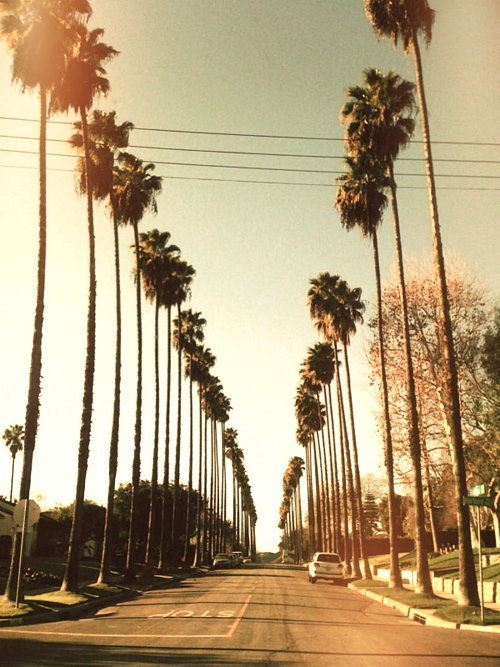 Los Angeles seems to breathe on our shoulders as this bedazzling neo-noir film set that somehow, inexplicably leads to a vibrant rainbow and becomes a beacon of head-turning beauty. Here no one gets hurt but you still feel that you left your heart behind in LA as you move ahead to discover the splendrous USA. The free-flowing breeze on the Venice beach. The idyllic spot where Jim Morrison met Ray Manzarek to form a colossal of Rock pedestal (The Doors). The smashing velvety bars and risque drinking spots that are such a feisty throwback to the yesteryears such as Whiskey A Go Go- Los Angeles can bewilder you with a heady cocktail of spunk and can emaciate critics who indulge in city bashing, forever cribbing about just how cities have undermined rising towns.
Truth be told, when you think of Los Angeles, you think of more than just the iconic Hollywood sign or the sunset boulevard and pine trees. You tend to think of Los Angeles in the amazing sheen and grace of long pristinely beautiful sedans; the classic Pontiacs and the unforgettable Ford Mustangs. LA presents an intoxicating heat of energy, quite the opposite of the chill you feel at an Alpine retreat. LA is rubbing shoulders with giants where the necessary definitions of success may also be present in the rose lipstick stained cappuccino mug of an entrepreneur and the charismatic whiff of enterprise you sense in a street beatboxing musician.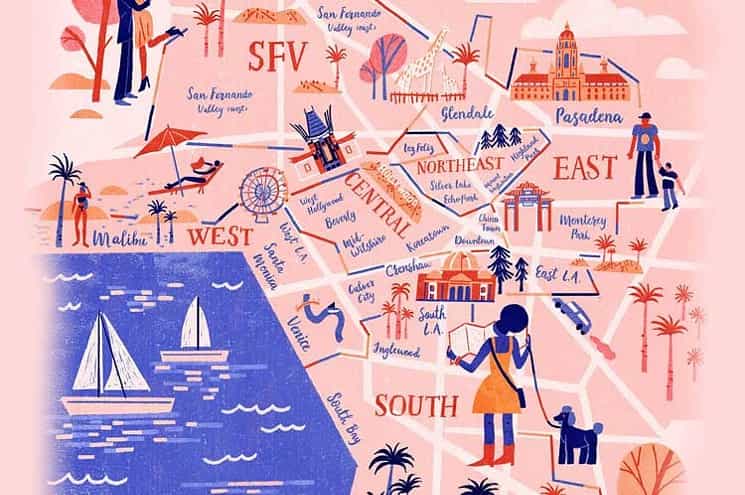 When you think of LA, you think of women drenched in A-list colognes with waistlines thinner than a centipede. LA is quite emphatically a retribution of gushing boredom under huge earth moving trucks.
Could there be some facts about LA that you may not know?
There are more cars in the city of Los Angeles than there are people.
Interesting isn't it? It may not be the ballistically charming city of cars quite like the formerly Detriot, but there are some solid metalwork and iron on LA's streets time and again, every day, day in and out.
The second busiest airport in all of USA
All roads, it seems, when you come down to the USA, lead to LA. There's never a paucity of time when you visit Los Angeles. It's the defining parameter of creativity and commercial enterprise on the east coast. The LAX is the second-busiest airport in all of USA. That is why, perhaps, at times, it seems that your slow moving car is stuck in the slow-moving carousel that brings nightmare traffic round the clock.
Amazing trivia about the Hollywood sign
It could be said that the legendary Hollywood sign is the greatest postcard of having arrived in LA. It doesn't get any better. But did you know that the Hollywood sign wasn't always named so? Before the pulsating highs of the 70s and the flair of the classic 60s, the sign would read: Hollywoodland. Interestingly, this was conceptualised into a real estate promotion signage.
Did you know this astonishing fact about the Getty Museum
One of the leading destinations that serve as a timeless repository of art- the Getty Museum- has a unique way of maintaining its marvellous spread of gardens. The museum actually hires goats and lets them graze to maintain its grounds. Interesting, isn't it?
Is LA home to the steepest street in all of California?
Quite like a steep fall of a plummeting stock rate, LA possesses the steepest slope in all of California. All you got to do is to attempt walking upward on the Highland Park's Eldred street. It is even stepper in comparison to San Francisco
What? LA's hidden tunnels?
It is believed and a widely documented fact that there are about 11 miles worth of hidden, tunnels under Los Angeles. During the infamous Prohibition Era, a period marked by great human travesty in the history of the USA, the underground tunnels that run from Spring and Temple streets were used to transport the body of prisoners, those that were held captive without public knowledge and even billions of dollars.