Nothing beats traveling when it comes to team building. When a team travels together, it rejuvenates the strong team spirit and creates an unbreakable bond. Traveling with your colleagues is not only about taking a break from your hectic monotonous work life, it also enhances understanding between all the team members. It gives your mind the wings of creativity that lead you to think of unique ideas and more.
A corporate outing allows a team in a different atmosphere, have fun, discuss things other than work, know your colleagues personally, see the other side of each person, and of course, forget about all the office work just for a few days. The corporate outing is must, however, to plan one takes a lot of efforts than said.
So if you are planning a corporate outing near Delhi, here are a few options you can choose from.
1. Got A Fit Team? Travel To Tirthan Valley
Tirthan Valley is located at an altitude of about 1600 meters above sea level. The Tirthan river is the major attraction of the place as you will find this vigorous river gushing down the mountains from the springs of Hans Kund. The valley is one of the places of Himalaya that are still less populated. The place hasn't been spoiled by commercialization which means your team will get to have maximum fun. It's a heaven for trekkers, so you can plan a trek too.
However, if you guys wish to have fun and sink in the natural beauty, the thick forests of pines, the serene groups of clouds, the mystic mist and mesmerizing landscapes will bring the much-needed solace. You will return with one of the best photoshoots ever.
2. For Skiing Visit Narkanda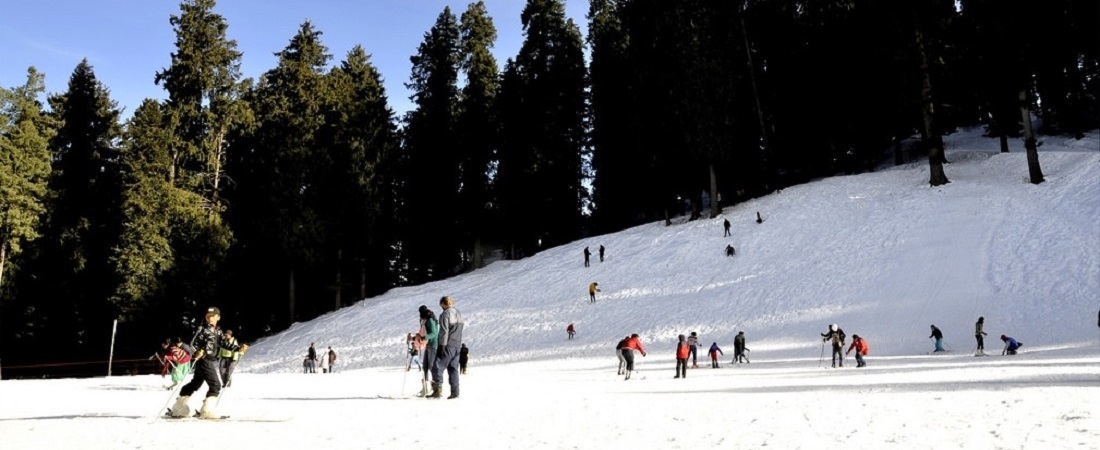 A town amidst the verdant valleys of river Giri and Sutlej, Narkanda is popular for various winter sports. You can go skiing or hiking together. It will make one of the best places near Delhi to plan your corporate outing. The scenic beauty of valleys and landscapes will tug at your heart. You can also plan camping under the starry night.
It goes without saying that you can a rocking bonfire party. Whether you are looking for fun or some moments of peace, Narkanda has it all in its treasure.
3. River Rafting? Go To Rishikesh!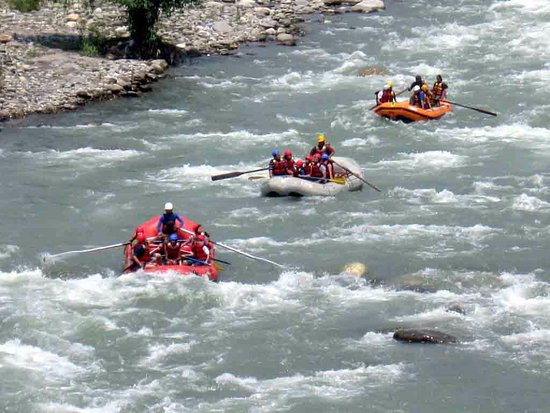 Looking for an adrenaline rush that will get your heart racing? Plan a trip to Rishikesh, especially which includes river rafting and camping. It will be the most adventurous trip for your team and it will help them let loose.
Of course, you can get your fair share of peace if that's what you are looking for but to play with the rushing waves of Ganga will be more satisfying. The clear sky at night will give your heart the tranquility and the serene valleys of Rishikesh will make it even better.
4. Wild Life Lovers? Visit Jim Corbett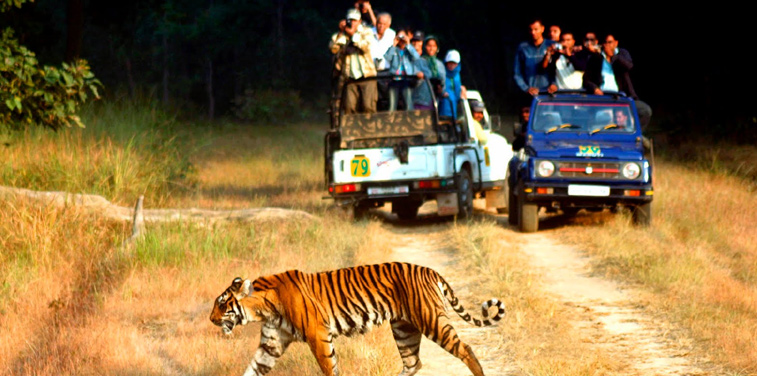 Jim Corbett is one of the oldest and best national parks in India. It is home to more than 488 species of wild animals and plants including elephants, Bengal tigers, king cobra, wild boar, nilgai, chital, deer etc. A Jungle Safari in this park is a must. Many people visit this park seeking the thrill of watching these wild animals and capture them in their camera frame. The park is also a paradise for bird lovers as it has more than 600 species of birds and most of them are breathtaking.
There are plenty of resorts where you can stay and the best part is that these resorts have special packages that also offer team building activities.
5. For A Perfect Outing In Hills Head To Ramgarh.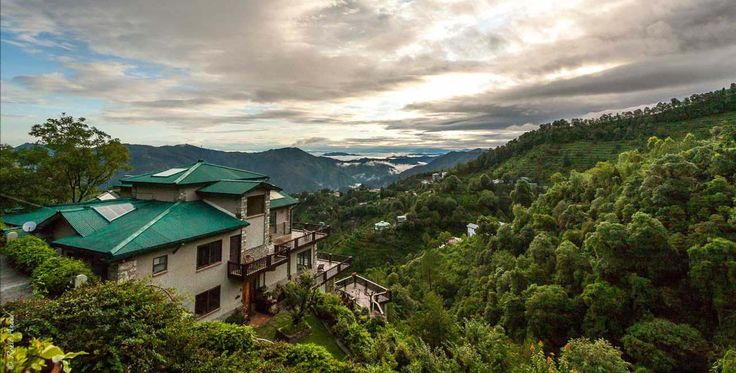 Ramgarh is a perfect escape for peace. It is popularly known as "Fruit Bowl of Kumaon" and is located near Nainital. The place is simply beautiful. It soothes eyes, heart, and soul. Surrounded by the snow-capped mountains, the silence of this place is heavenly. It is one of the least explored places for corporate outings.
Many world-renowned personalities such as Steve Jobs and Mark Zuckerberg have visited this place to find solace. Popular Indian Poet Rabindranath Tagore penned some of his poetries in this place. It a gateway to heaven.
You can have unlimited fun, trek, raft, dance your guts out or sink in the intoxication of beer. These places near Delhi offer everything that you need for a corporate outing.
13 November 2017
Avni S. Singh