The world is a beautiful place with so much to see and explore. Every country and city tells its own story that mostly everyone desires, to read and see. That's human being for you, we want to see each and every beauty around us and we are also not afraid to travel an extra mile for exploring that beauty. While some listen to their heart and go for it, others take the support of excuses and stay at home, but that doesn't mean that they don't want to explore the world. In relation to this beauty, I decided to gather up some of the most colourful cities in the world.
If you're a colour fanatic and enjoy pretty landscapes with all shades and hues of colours, then these cities should be a must-visit for you. Some of them are around beaches, some of them are surrounded by deserts, and some of them are covered by snow, but they all are beautiful and one can just sit and stare (as well as Instagram and Snapchat them) all day long.
Have a look at them:
10. Scarborough, North Yorkshire, England
Scarborough is more of a resort town on North East sea coast of England, it has beautiful beaches and even more beautiful and colourful beachside huts. These huts have been an Instagram statement of this place.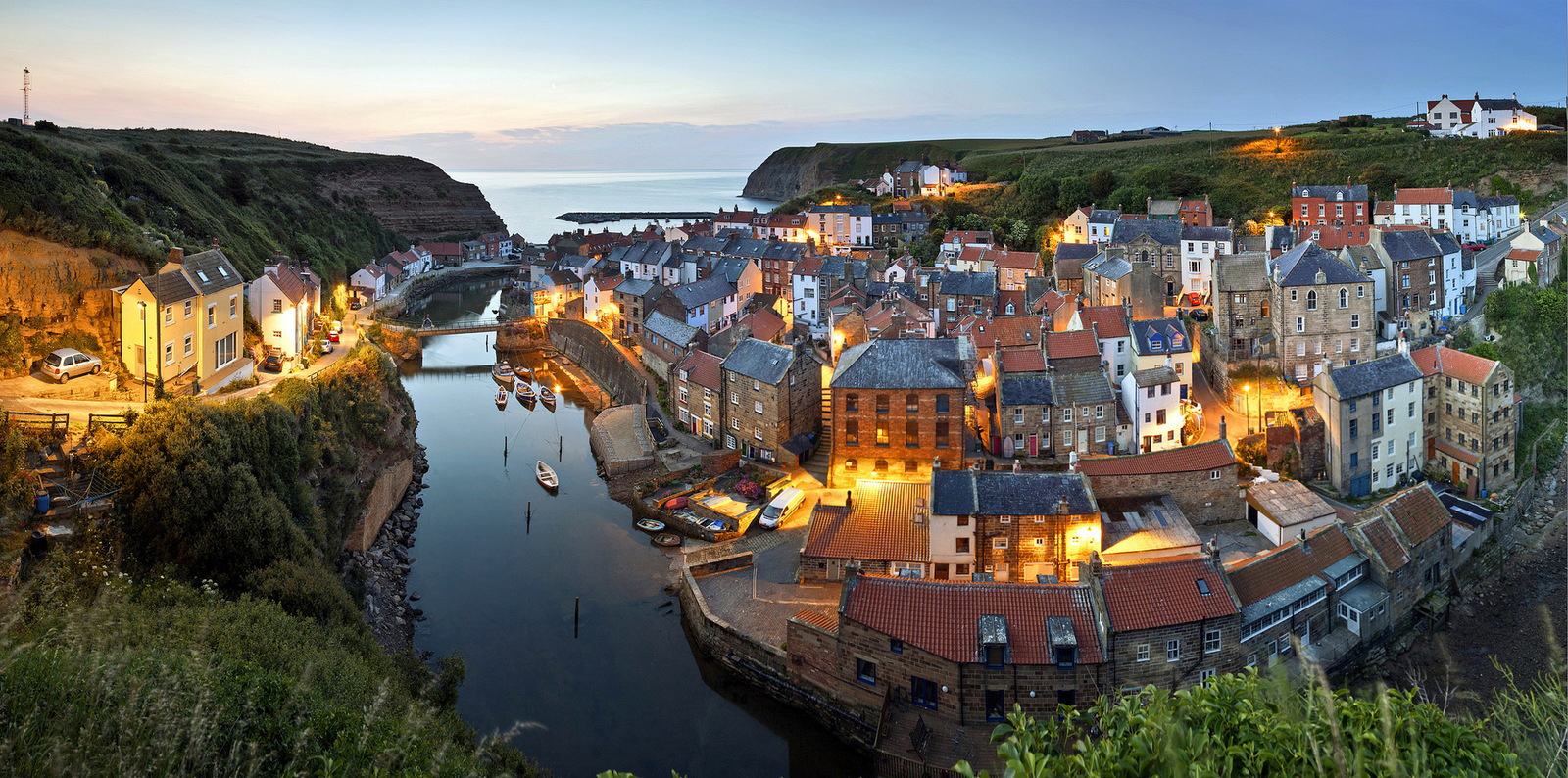 9. Berlin, Germany
Berlin's definition of being beautiful is different for different people. There is a lot of history related to each and every wall in the city (and not everything is happy or good history), which makes it not everyone's cup of tea.
The city is full of street art which makes it look chaotic, yet beautiful (for some).
8. Isla Mujeres, Mexico
Isla Mujeres is close to Cancun, however, it is a much more laid-back and chill version of Cancun. Apart from colourful and beautiful houses, the city also has some of the best shopping and drinking sites in Mexico.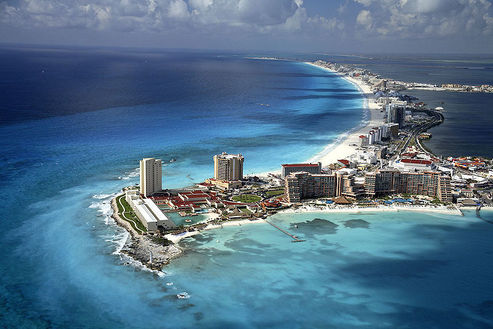 You can also spend your entire day, just walking in the lanes full of colourful houses and stories.
7. Provence Village of Menton, Provence-Alpes-Côte d'Azur, France
The Menton village is one of the most beautiful and colourful places in France. The houses are built on the hillside and are coloured in some of the most vibrant colours. Spend your holidays in one of these houses or simply get yourself pictured in front of them.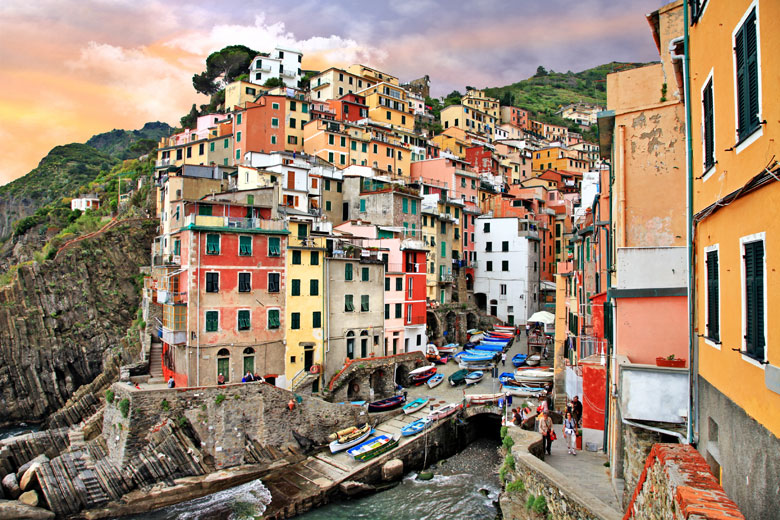 6. Longyearbyen, Svalbard, Norway
It is definitely one of the fewer known tourist places (or less visited) in Norway. The path to reach here is full of difficulties and it definitely not for someone who expects to meet a lot of people on their journey. If you want to spend your holidays with a friend and two, in serenity then this would be your dream place.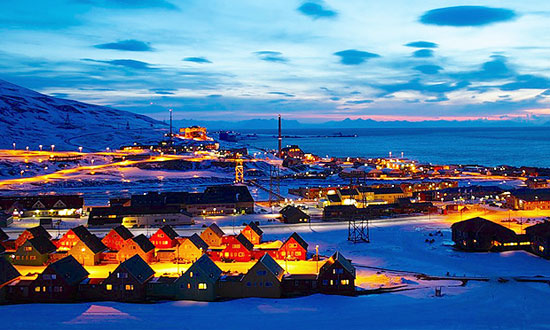 The entire mountain is covered with snow, and something that makes it one of the most colourful places in the world would be the bright houses on the top. These houses are like a breath of fresh air (more like vibrancy in the frosted land) and would light up the entire atmosphere and experience of yours.
5. Wroclaw, Poland
Wroclaw is known as one of the most beautiful cities in Poland and it stands true to its title. It has beautiful and enchanting lanes and bylanes, full of vibrant and mesmerising colourful houses.
This city would almost make you feel like you're in some comic book, which has been illustrated by a man who loves colours.
4. Gamla Stan, Stockholm
Gamla Stan is known as the most historic city of Stockholm, due to all the medieval streets and architecture that one can spot in the city.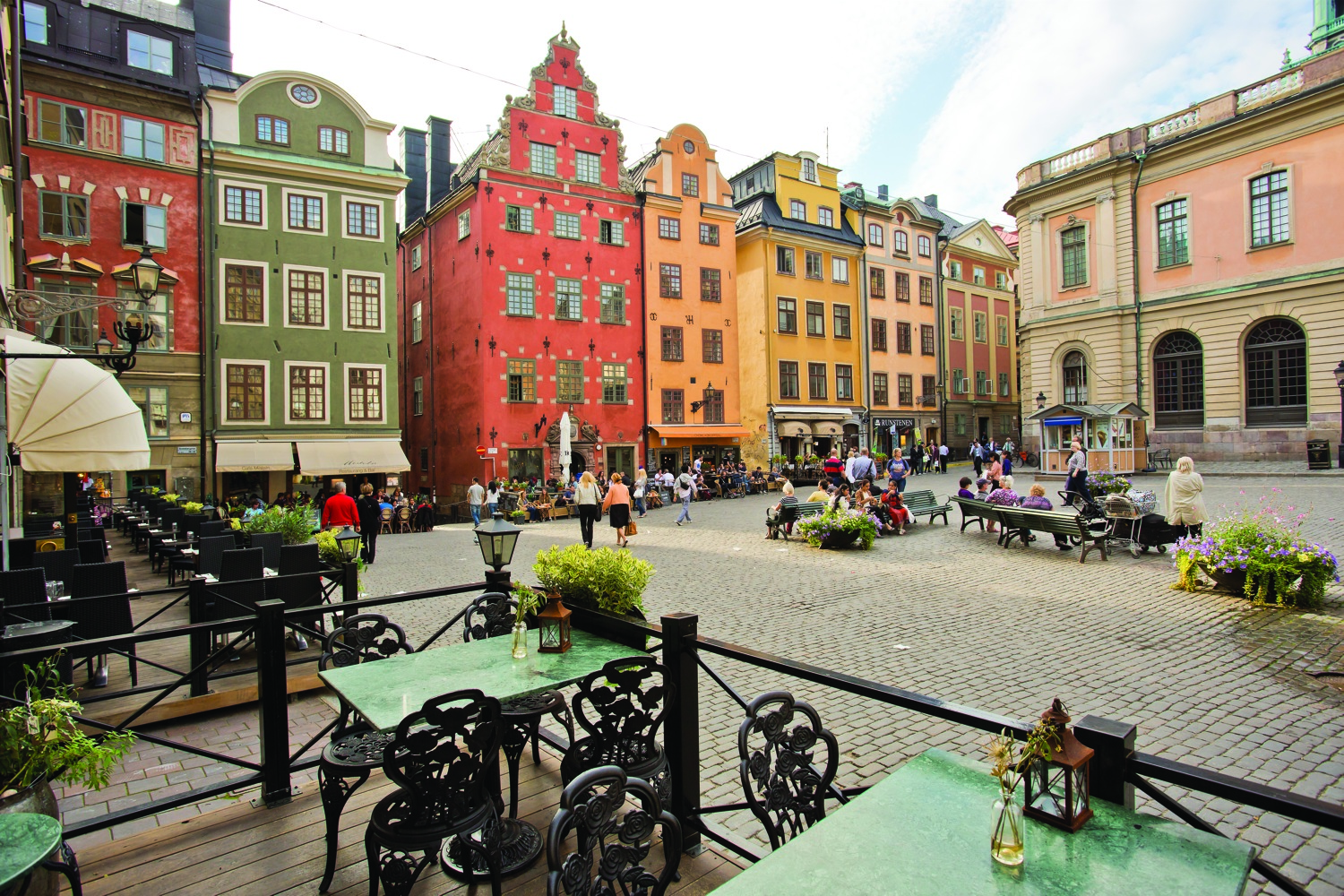 Most of the alleys in the city are a car-free zone which makes the entire process of exploring the city all the more exciting and stress-free. While being here, one can visit a lot of historical museum and sights (if they like to do so).
3. Cinque Terre, Italy
Cinque Terre is a combination of five fishing villages, with multi-coloured houses built on the cliff. It is also a UNESCO World Heritage Site and on top of many's travel bucket-list. Explore all of these 5 towns and see some of the most beautiful alleys and lanes in the world.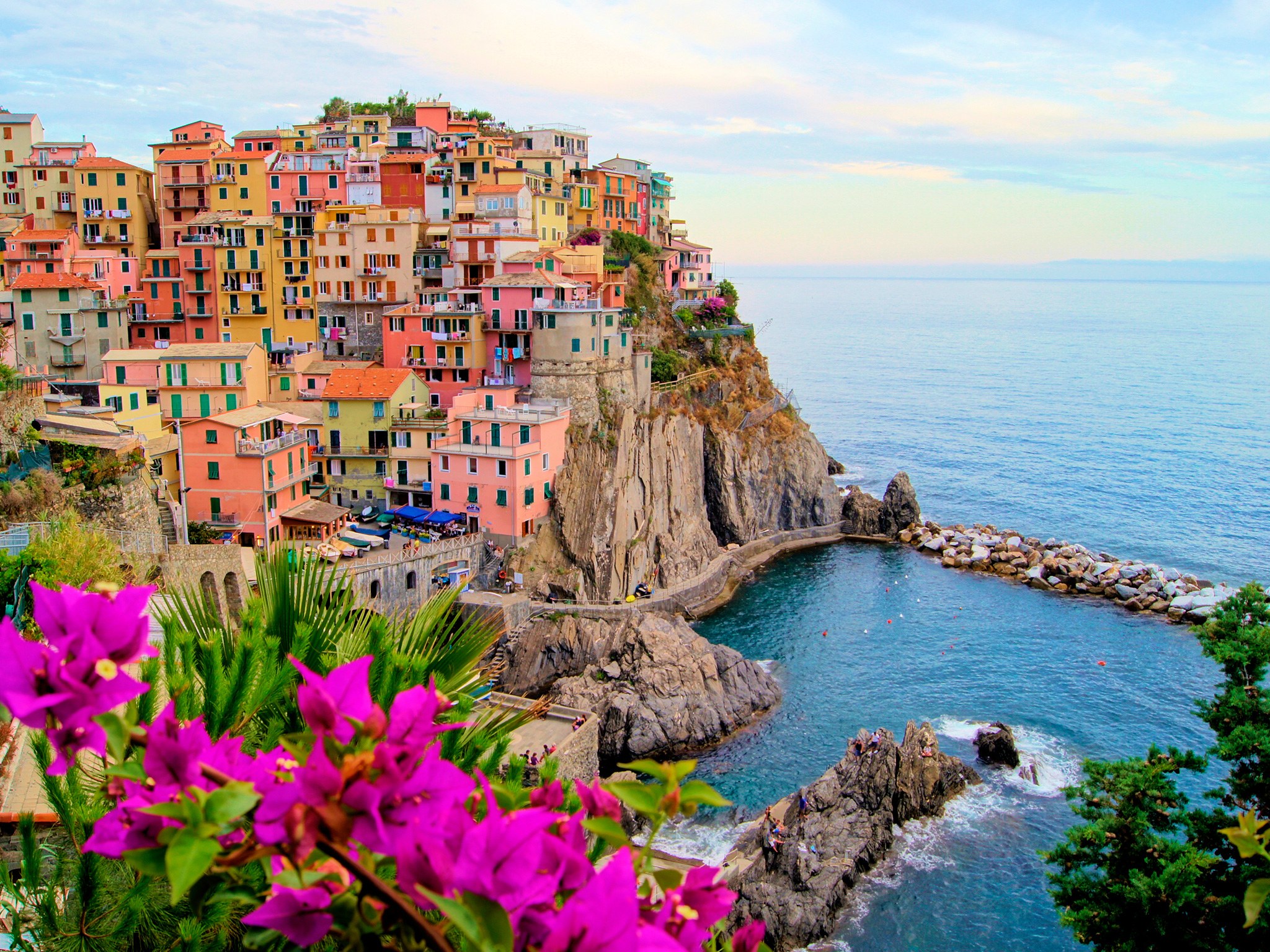 2. Jodhpur, India
Jodhpur is known as the blue city, because of the houses in the city are blue in colour. However, they are not your sad and depressing blue, they are rich, vibrant and happy blue. The city possesses an old-world charm and is culturally rich, which attracts a lot of tourists from all around the world.
1. Willemstad, Curaçao
Willemstad is so colourful due to one of its Governors decisions, legend says that he didn't like the colour white which is the reason why everything in the city is so colourful. Apart from this city's colourful architecture, it also has a very rich history associated with it. It is a great mix of old-world and new-world, which is its most distinctive feature.
Follow us on Facebook, Twitter and Instagram for more updates. Don't forget to like and share. Do tell us your views in the comment box below.
18 November 2016
Jyotsna Amla