Xiaomi has launched its Mi Max smartphone worldwide and this product will come with a pre-installed Microsoft voice recognition app 'Cortana'. The Chinese smartphone manufacturer's new association with Microsoft has further made other apps like Excel, Powerpoint and Skype available on Xiaomi's phones.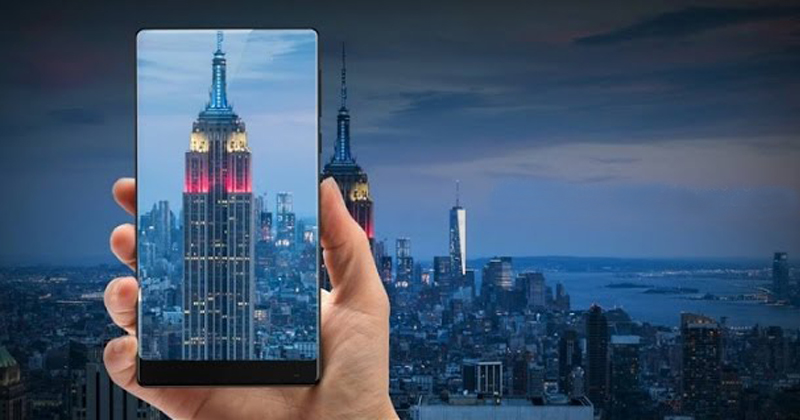 However, this is not the first time that a Chinese company has tied up with Microsoft, as in 2015, OnePlus and the largest software company, Microsoft agreed to offer Cortana to Cyanogen OS users through a software update.
After Microsoft's recent advancement in taking the Cortana's speech recognition to 'Human Parity', it is rumored that many other smartphone manufacturers are lining up to buy Cortana's user rights.
Also Read: Microsoft's Speech Recognition System Reached 'Human Parity'.
Xiaomi Mi Mix Hardware and Software
Xiaomi Mi Mix is powered by a 2.35 GHz Quad-core Snapdragon 821 processor with an Adreno 530 GPU. The smartphone is available in two variants – 4GB RAM/128GB ROM model and 6GB RAM/256GB ROM model. It has a 16MP rear camera sensor and an 8MP front camera, dual-LED flash and face detection and auto-focus.
Xiaomi Mi Mix Body
Mi Mix features a 6.4-inch (2040 x 1080 pixels resolution) IPS LCD display with a 91.3 per cent screen-to-body ratio and is available in black color only. The device also boasts a 17:9 aspect ratio.
The phone is also backed by a humongous 4400 mAh battery and come with a quick charger which is capable of charging the phone to 83% in 30 minutes.
Since Xiaomi's launch in India in July 2014, other budgeted smartphone manufacturers like Lava, Micromax, and even Samsung have seen a drop in sales figures and all this happened due to Xiaomi's policy to give more features for less money. Xiaomi smartphones boast many features that can make a premium phone struggle in their presence.
'Want a premium smartphone for Rs 15,000, buy a Xiaomi', this saying will definitely become a more heard one after Cortana's introduction in Mi Mix and the company is expected to dethrone many established smartphone companies in India.
Follow us on Facebook, Twitter and Instagram for more updates. Don't forget to like and share. Do tell us your views in the comment box below.
24 November 2016
Rohan Jaitly