WhatsApp, the most used free messaging application that was bought by Facebook Inc for around $19 Billion, has been a huge success all over the world and one of the biggest reasons behind its untouchable user base is the fact that over the years, WhatsApp has never asked its users for anything, in return.
Facebook has finally laid a plan for monetizing its own Messenger and WhatsApp by providing tools for better communication with customers to large enterprise businesses and also offer a free application to small-to-medium sized enterprises, though the company hasn't outlined the specific functionality of this app.
The enterprise solution will allow companies around the globe "to provide their customers with useful notifications such as flight times, delivery confirmations and cab bookings, among other useful updates".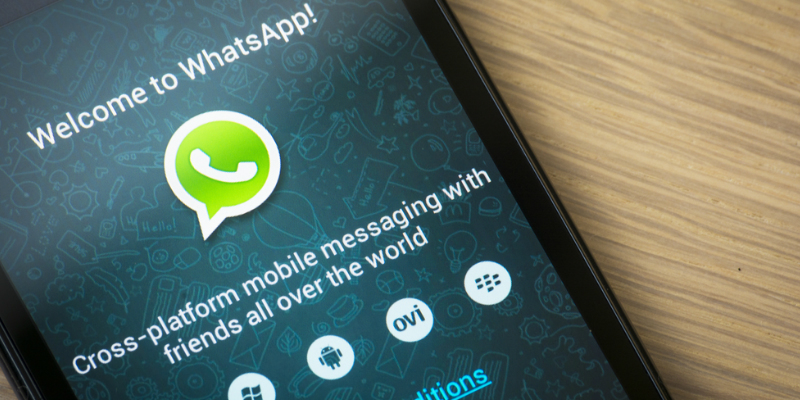 The new tool will make businesses able to set up verified profiles in order chat with its users who have opted in for the services. Conversations with businesses will be encrypted and they can even be blocked. Noticeably, according to the reports, if a business isn't already in the user's contacts list, its name will still appear as whatever they have registered themselves as rather than their number. This would also allow WhatsApp to create its own business search engine having optional sponsored results, or offer the businesses to cold-message people, which possibly will ask for a fee.
Alternatively, businesses on WhatsApp might also need to be contacted by a user first after which they can respond with an organic or sponsored message. Facebook Messenger works in a similar way, and it has led to major enterprises buying "tap-to-message" ads from Facebook's News Feed in order to get people to initiate conversations.
However, it is not clear that how much WhatsApp will charge for this feature or when it will finally start to charge businesses as WhatsApp's Chief Operating Officer Matt Idema has said that in the initial stages, the services will be free but they do intend to charge the companies in future.
This means that Facebook has opted for a different model for WhatsApp rather than advertising revenue but this will be a non-intrusive feature as the users will have the final call of choosing the company with which they want to interact on WhatsApp.
While the interested businesses or enterprises will have a verified profile and users would be able to identify them via a 'Green Tick', they will also have the option to block incoming messages from any sender.
Coming to the Indian market, WhatsApp's popularity needs no introduction because out of the global 1.3 billion users that the messaging app has, 200 million (the biggest in the world) are from India.
This means that Facebook will definitely like to expand as well as strategize its business more in India and the new feature is already in testing stages with some popular companies like BookMyShow, among others.
However, it still remains to be seen when this Business App will be formally launched and how well will the users welcome it and react to companies approaching them with new offers through WhatsApp?
Note: Users will only receive messages from the enterprises they have chosen and nobody else.
How useful can this new WhatsApp feature be and will you be able to adjust to the fact that your inbox might be filled with random messages on WhatsApp?
Share your thoughts in the comments section below.