In a farewell note to end 2017, WhatsApp listed a number of smartphones and operating systems for which the instant messaging apps will be ending its support by the end of 2017 along with those platforms which will not be supported by WhatsApp in coming days.
WhatsApp had earlier announced that it will stop support for various older platforms, however, the end of support does not necessarily mean that a user will lose access to their WhatsApp account. Existing users can continue using the messaging app on their phone, but they should not expect any future updates, new features or security patches.
WhatsApp has said that users on these particular older platforms will not be able to create a new account, nor re-verify their existing accounts once support is ended.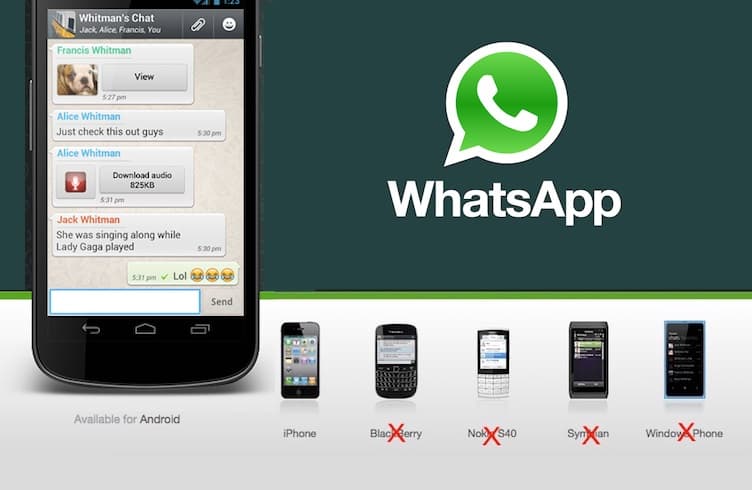 While justifying its decision the Facebook-owned company said, "the decision was taken because we will no longer be actively developing for these platforms and some features might stop functioning at any time. When we look ahead to our next seven years, we are looking to focus our efforts on the mobile platforms that a vast majority of people use. These platforms/phones don't offer the kind of capabilities WhatsApp needs to expand its features in the future."
But what are these operating system or smartphone for which WhatsApp has ended its support or is going to, very soon? To answer that, here is the list of all platforms/phones that will not be supported by WhatsApp.
BlackBerry OS and BlackBerry 10 (Support Ended From December 31, 2017)
Windows Phone 8.0 and older (Support Ended From December 31, 2017)
In December 2016, the company had already withdrawn support for Windows Phone 7 and older platforms.
Nokia S40 (Support Ended From December 31, 2018)
Android Gingerbread aka versions 2.3.7 and older (After February 1, 2020)
WhatsApp already ended its support for Nokia Symbian S60 OS in June this year
iPhone 3GS/iOS 6 stopped getting WhatsApp support from December 31, 2016, along with Android 2.1 and Android 2.2.
As mentioned earlier, all the affected users will not get any further updates on their account and neither can they enjoy any new features added to the platform in the future. It is recommended that if your device runs on any of these platforms, update to a newer OS, if you can, as WhatsApp will also cease sending security patches for all older version.