WhatsApp, the popular messaging app, has been almost inaccessible in most parts of China which lead to speculation of an all-out ban just like its parent company Facebook. Users were struggling to send images or videos through the application for almost a week and the current ban has also disrupted text message services as well.
China has had a history of blocking social media portals with the likes of Wikipedia, Twitter, Instagram, Facebook as well as a number of Google's services being already banned in the country. According to a New York Times report, video chats along with other modes of file-sharing were being blocked on WhatsApp in mid-July but text messages were earlier allowed to be sent.
The report further added that the ban on WhatsApp is a part of a drive the Chinese authorities to escalate online censorship. Nadim Kobeissi, who is an applied cryptographer at Symbolic Software, said, "Essentially, it seems that what was initially monitored as censorship of WhatsApp's voice note, photo and video sharing capabilities in July 2017, has now evolved to be consistent text messaging blockage and throttling across China." The development also comes in the lead-up to next month's big party congress.
On the other hand, Robert Lawrence Kuhn, a long-time advisor to Chinese leaders as well as multinational corporations, in an interview, told the BBC, "The run-up period to a gathering is a normally a time of greater restrictions of all kinds to assure that the critical Party Congress is held under ideal social conditions and is not disrupted".
However, whether the restrictions will be relaxed after the meet as it happened after previous party congresses is still uncertain.
As for the 19th Congress meet, which is scheduled for 18th October, the meeting is expected to reconfirm President Xi Jinping's almost absolute grip on power, however, considerable uncertainty still remains over who will join him as the member of 'Standing Committee of the Politburo', which is the party's highest-ranking group.
That being said, cybersecurity experts have been saying that WhatsApp most likely came under the radar of China's censors because the application has a strong reputation for security which provides end-to-end encryption ensuring that only the sender and the recipient can view the content of messages. The same encryption also prevents i9ts parent company, Facebook, from knowing the contents of any text, voice and video conversation, as well.
WeChat, the largest existing messaging application in China, is one of few service providers who are pledged to provide user personal data to the Chinese government which could have been a reason that allowed Facebook-owned WhatsApp to be picked on. Now, WeChat with 963 million active users, would be looking to thrive on the ban as WhatsApp has been one of its few remaining competitors in the Chinese market.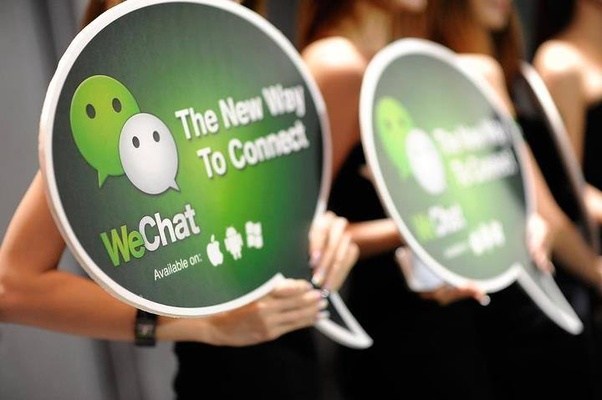 In the past half a decade or so, China has not only stepped up its censorship on social media websites but has also a jailed large numbers of human rights activists, advocates, and lawyers for ethnic minorities.
Although China joined the World Trade Organization in 2001 and the country agreed to open online data services as well as other enhanced telecommunications services for international competitors, but it later obtained an assent from other W.T.O. members for retaining restrictions on the media.
The likes of Microsoft's Skype service for phone calls and Apple's FaceTime service are still accessible in mainland China as they do not have a WhatsApp-like feature which allows users to exchange secret codes.
As for the ban on WhatsApp, if lifted, it will serve as a show of power by country and might dissuade potential users seeking to rely on an end-to-end encrypted messaging service in the country.
However, if the ban is left in place, it could then disrupt businesses which rely on WhatsApp in order to communicate with customers while it would also be a huge setback for its parent company, Facebook's, relations with China.