Uber is no stranger to controversies and has managed to hit headlines every now and then but the one we are going to talk about here will definitely leave you shocked. Uber CEO Travis Kalanick, is widely known for breaking and bending the rules to get his way out, leading to several controversies and backlash. But when to go out of your league and try to trick one of the biggest tech giants in the World, you are bound to find yourself in a pool of S**t.
According to the New York Times, Uber, the ride-sharing App, secretly found a way to track iPhones, even after the App was deleted from the device. The company was "fingerprinting" iPhones with permanent identities in order to prevent drivers from cheating through fake accounts and accepting rides from customers, that doesn't even exist.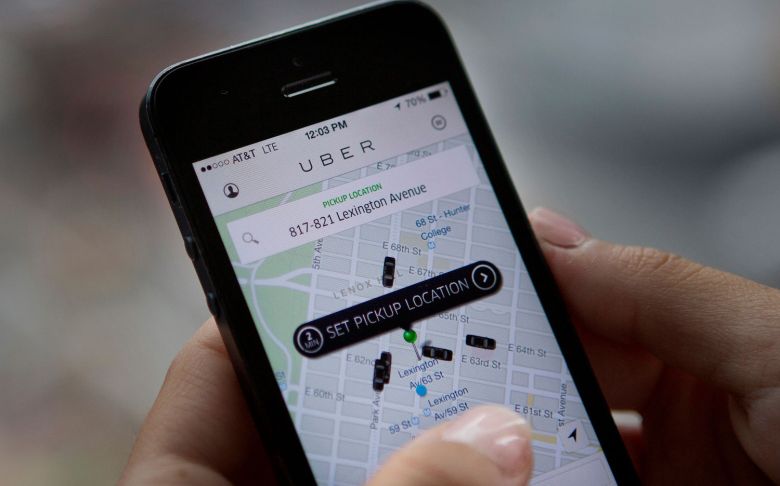 The practice, fingerprinting, is banned by Apple and to prevent the tech giants from knowing about the practice, Uber geofenced Apple headquarters in Cupertino, changed its code to create a virtual geographic boundary, enabling the software to trigger a response when an iPhone enters or leaves the targeted area. These IDs would last even after the Uber app was deleted and after the entire phone was wiped.
Despite their efforts, Apple Inc. discovered the attempt to sabotage, which led to the meeting between the CEOs of the two companies in the year 2015. It was further reported that Cook told Kalanick to end the practice otherwise Apple Store will ban the Uber App from its database.
However, Uber has rubbished the claims and issued a statement saying, "We absolutely do not track individual users or their location if they've deleted the app. As the New York Times story notes towards the very end, this is a typical way to prevent fraudsters from loading Uber onto a stolen phone, putting in a stolen credit card, taking an expensive ride and then wiping the phone—over and over again. Similar techniques are also used for detecting and blocking suspicious logins to protect our users' accounts. Being able to recognize known bad actors when they try to get back onto our network is an important security measure for both Uber and our users".
Our Take
In order to built Uber as a dominant force all over the world, Travis Kalanick has been openly ignoring several rules and regulations, backing down only after being caught and he is well known for crossing the line or run through a wall to achieve his goals. It has been reported in the past that the Uber mastermind capitalized on legal loopholes for getting an edge over his competitors and that is how he has managed to build a rise-sharing empire across 70 countries and worth more than $70 Billion.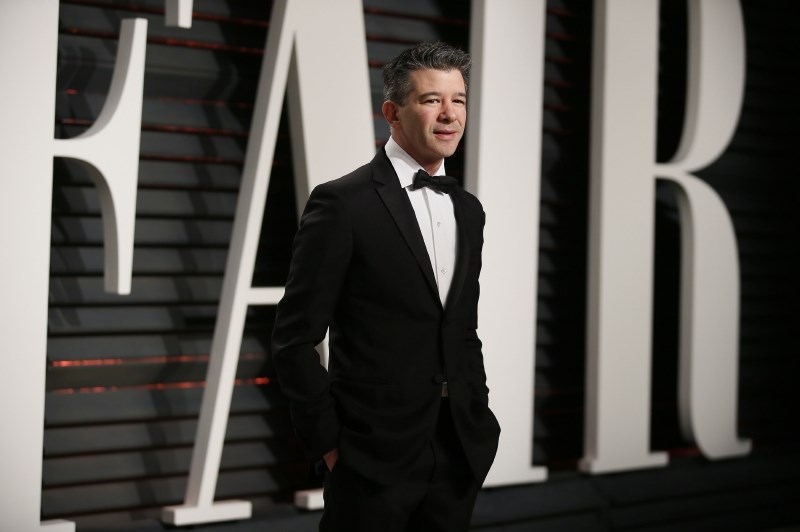 Blindness to boundaries has been an easily found trait in all the Silicon Valley entrepreneurs but Travis Kalanick is certainly crossing the line more often than not. This has resulted in Uber being subjected to various lawsuits ranging from evading government regulators to track rival drivers to tracking customers without permission, from allegedly stealing data regarding self-driving cars from Alphabet's Waymo to toxic workplace culture including sexual harassment and 'Bro Culture'.
If this is Travis Kalanick's Vision for Uber then the company is not on the right path and a dream to offer something new to the world has certainly turned into an obsession for the CEO. Moreover, we just digested the 'Yahoo controversy' and this 'fingerprinting' scam is yet another jolt for one of the biggest Tech Giants in the world. Thankfully, Apple Inc. was able to uncover the plot, otherwise, the practice might have ended making personal information of millions of iPhone users vulnerable to the Grey IT Market.
P.S According to the reports, Apple is keeping an eye on Uber's operations but who knows, the ride-sharing giant might still be tracking your iPhone?