There goes a saying that 'Management Is The Core To Every Successful Enterprise' and since we have entered into the era of technology, many still believe that physical availability cannot be undermined when it comes to being flexible with the changes that this kaleidoscopic world of Business has always been about.
But the fact that this era of technology has given us a way to even better our benchmark results, can't be ignored as well. That's because circumstances tend to change, customers demand might shift, the marketplace might come up with a new product demand, your team/budget might grow or shrink, this will go on, and so should your business.
Your approach for each problem should be flexible and to make sure it does, Project Managers are hired. But what if your goal is so diversified that hiring a manager for every project gets impossible?
Here comes 'Taskworld' into the picture.
When we say Technology has fast-tracked our lives, it has also given us the responsibility to let our consumers get whatever they want and whenever they want, which, with the kind of diversification we are working with, gets impossible to manage.
But with Taskworld, you will be capable of converting abstract ideas into productive tasks by taking maximum use of your employees' potential as well as creativity. You can use Taskworld for effective collaboration while instantly exchanging ideas and suggestions to make well-thought and better business decisions.
The product helps to create roadmaps, organize the project development, assign tasks easily to the team, prioritise top projects and track the progress while also getting actionable insights from business data.
The main use of this application is to divide projects into tasks, neatly organize them, and then assign them to the right team. You also can use the friendly text editor, simple drag-and-drop functionality to perform visual management and attractive templates to make this tiring work feel like a walk in the park. In addition to that, you will also be able to customize the workflows easily while tweaking them for your specific business priorities.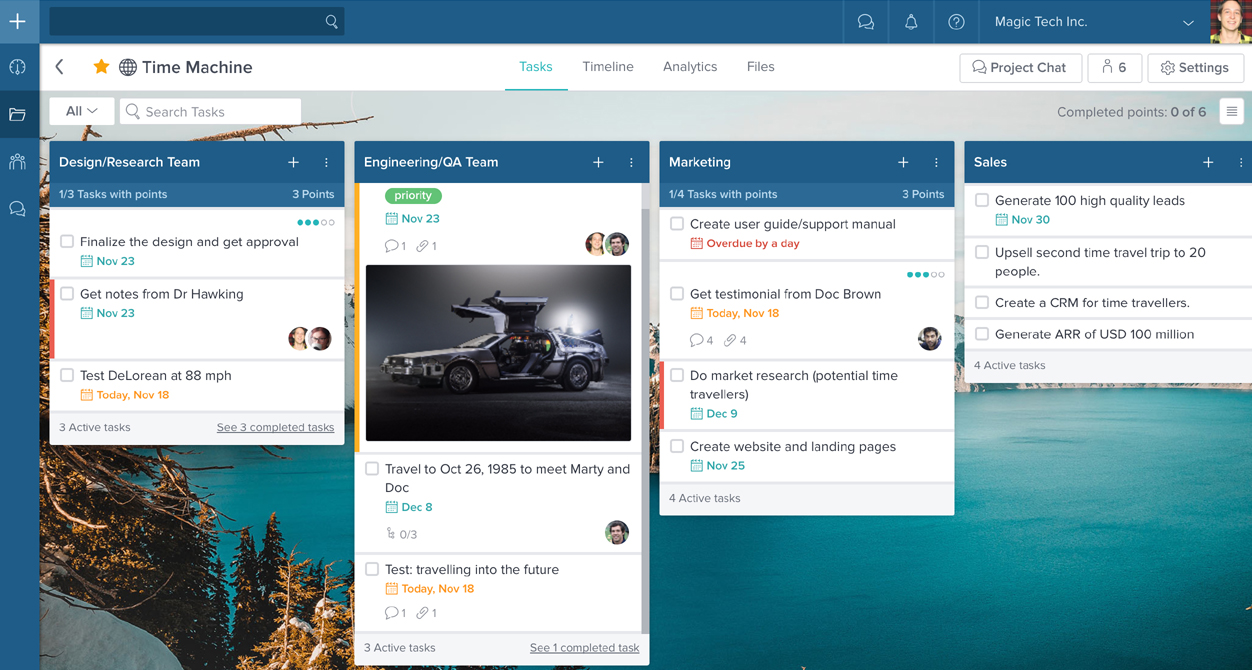 Thus, Taskworld offers everything from features to ease of usability that one can expect from an advanced visual project management applications.
Here are some of the features of Taskworld that make this the best and easily adaptable project management software.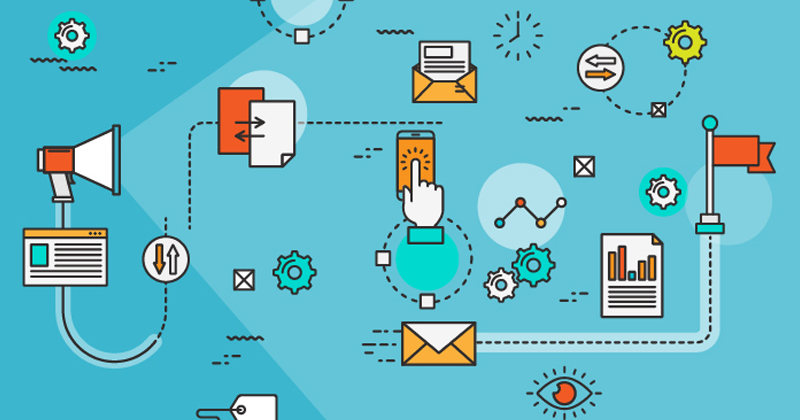 Taskworld comes with an interactive Dashboard, which shows the activities which are to carried out by various teams while you can also see the list of tasks along with comments, images as well as colour-coded due dates.
It enables managers to closely track the project, check its status. filter tasks by assigned performers, dates, and store all this data in a centralized database which you can access at any time.
Taskworld offers an attractive interface which includes both text and graphical presentation.
The application comes with a timeline feature that helps you track the project's development as well as distribute surplus resources to other projects.
The app displays all dates, notes, comments, and follow-ups in a single window which reduces the time to navigate through details and find out who is doing what.
It helps users to work on different tasks from multiple projects simultaneously.
Taskworld comes with instant messaging support and you can communicate with your teammates via different channels for different projects. While it is a highly secured alternative to mass chat apps it can also be accessed on mobile devices.
You can add any number of projects and also see the status of each project along with its commencement date right from the 'Projects Folders' window.
Project Health Status reporting and analytics makes project monitoring a walk in the park as it shows the current project status, its start date, completion date, time remaining, time elapsed, and percentage of tasks finished and left etc.
Taskworld enables you to set hourly, daily, weekly, monthly, or even yearly recurring tasks to same your team members' time for re-creating them again and again.
Taskworld was created in 2012 to address a real business need and the platform, which help in work collaboration while maximizing the performance of teams, have become a leading project management application over the time, thanks to all these features.
Numerous teams in more than 80 countries are using Taskworld which has set the benchmarks of easily adaptable as well as a precise project management software, the likes of Amazon, Netflix, Samsung and AT&T being some of its major clients.
If you have already started strategizing its implementation, here is the link from where you can subscribe for a 15 day trial period and know more about Taskworld's segment leading economical packages here.