Ever wondered why Time is the most indefatigable currency of them all? For it can't be traded.
Isn't it?
So in an age where we endure everyday challenges and face daily grind, of course those draining mechanical schedules, a lot depends on the tasks we undertake. How they shape up. How can works we commanded through a process flow and, how can the end objective be attained.
In here lies the novel value of Taskworld, a product that promises to task-manage your goal at hand and follow it's end-execution.
'Taskworld has customers in over 80 countries and has clients like Netflix, KPMG, Accenture, Amazon, Hugo Boss, EY, Roche and Salesforce that use it every day to manage projects.
Taskworld – Work Smarter Together
https://vimeo.com/161882460
Sounds just right, right?
Consider this: There's a whole new level of multi-story construction facility that's to be designed, involving contractors, interior experts, architects, engineering and construction specialists.
You are the overseer and this being your dream project demands unswerving attention and coordination. What do you do?
With Taskworld, you get the choicest option of managing your team's 'to-do' at one place. To elaborate further, not only do you get to streamline the process flow of the said project, you also get to set dates for completion of each detailed task, that might be split into several smaller, broken down activities, the fulfillment of each brings you the results you expected at the first place.
In the age where social communication is often solely dependent on emoticons and knee-jerk web responses, Taskworld has brought back the focus on 'Project Management and Collaboration'.
To break it down further:
• Bifurcate main task into several tasks
• Track your team's progress through common access points- Workspace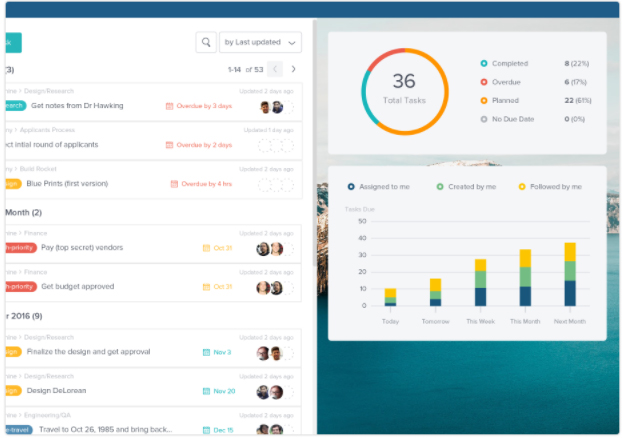 • Distribute tasks in multiple locations
• Sort your daily flow and complexities by virtue of adding against each name- coloured labels or tags for easy task identification
• Program manage a huge, otherwise cumbersome at a click-easy level
Relevance to current industry scenario:
In an age where multi-tasking and close co-operation on intricate practices is no longer a redundant term you see on fancy PowerPoint templates, rather a need of the hour, one sees more tech businesses opting for tools such as Taskworld.
While at the core of it, Taskworld might seem like a program that merely binds teams together to the task of attaining a goal/objective, it seems more. Way more.
When compared to similar program management utilities and functions, a gamut of which are floating on the Internet of Things, the following positives drive home a case for Taskworld vis-à-vis a similar offering of Trello
1. Safety of accessing and encrypting Data.
2. Enterprise Messaging- inter-team messaging.


3. An interactive dashboard that lets management/teams take decisions freely, sans inconvenience.
4. Images: a key component of any task or project. Clear access to high-res images is a big standout.
Moreover, we found a few more features that proved Taskworld a better project management tool going forward:
Taskworld doesn't depend on integrations, unlike Trello, and has myriad features like Visual Boards, Team Messaging, Project Analytics and Timelines, Calendar, etc in one app only. Hence, it avoids the complexity of having to use different apps when coordinating your projects.
It has a deeper task management facility where one can set recurring tasks, add a checklist to tasks, and even assign different members each of those checklist items.
Also, Taskworld operates on a detailed dashboard that helps prioritising tasks and a smooth UI to search and organise files.
So, What Are You Waiting For? Use Taskworld and make your work more productive and efficient, etc.