We all have some very different and fun dreams about what we want to do when we grow up. While some wanted to be a Doctor, some an Actor and what not, but now kids have more options to look forward to. The rise of technology and change in the corporate scene is something that mostly everyone wants to explore.
Just like millions of people, seven-year-old Chloe Bridgewater also has a dream to work at Google. Where she would be able to work on and with computers while riding Go-Karts and sitting on bean bags. And Bridgewater explained all of this in her super cute and amazing letter to Google CEO Sundar Pichai. She also told him that she would also want to be an Olympic-level swimmer.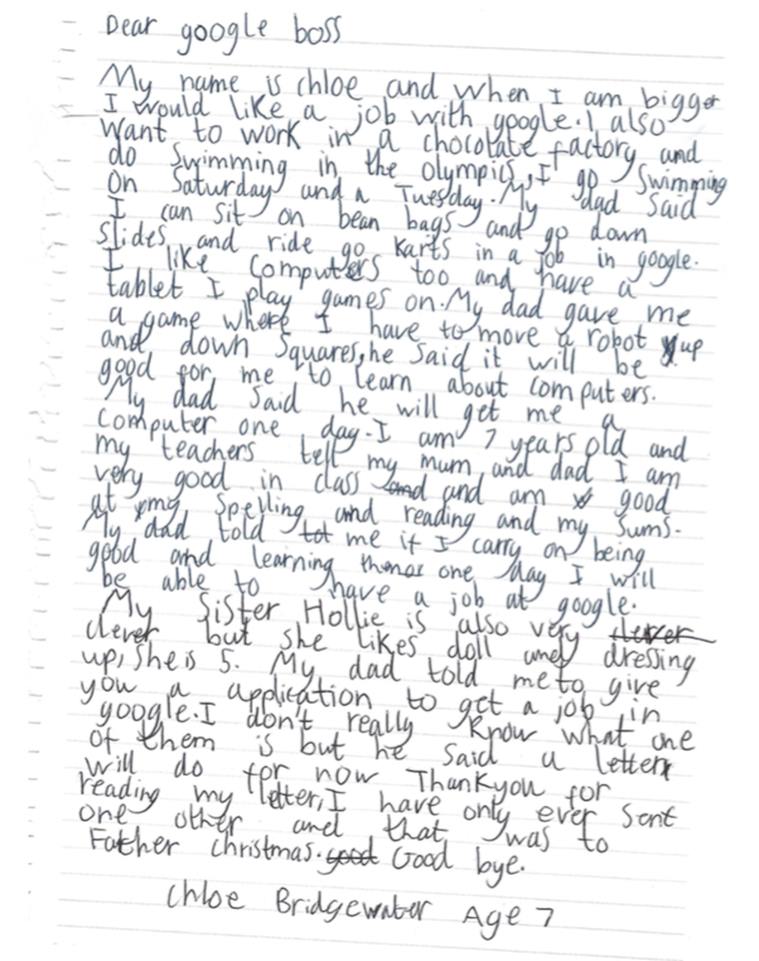 This small and personal letter by the seven-year-old got super viral when Sundar Pichai responded to her and encouraged her to work her hard in order to achieve what she wants. Pichai also said that he would be waiting for her Job application as soon as she finishes school.
Chloe's father posted her daughter's letter as well as Pichai's response on LinkedIn from where the post went viral.
Follow us on Facebook, Twitter and Instagram for more updates. Don't forget to like and share. Do tell us your views in the comment box below.