Sony, the revered Japanese electronic giant has always had tremendous respect and great following around the world for the sheer irreplaceable quality of its products. But we are living in different times where technology has found new shape-shifting divisions. Gone are the days when Sony was just about the legendary miniaturisation of products- as seen in the halcyon days of the 'walkman.'
We are in an age where technology has made huge inroads into driving every-day conventional life- at both home front as well as the workfront. We are being largely defined by artificial intelligence where robots have increasingly been seen doing the daily chores and tedious tasks that one would conventionally see a human being carry out. So how could have a Sony missed out on riding the AI bus? Isn't it?
Well, reports confirm that the famous Japanese brand has created a puppy-like- robot that has quite the characteristics that one expects from a cute, cuddly pet: playful, jovial and, believe it or not- stubborn! Sony recently unveiled what is being hailed as a 'next generation robo dog" Aibo at the prestigious CES- the consumer electronic show, held at Las Vegas, in the desert state of Nevada. This was also the first time that the robo dog Aibo was unveiled anywhere outside of Japan by the famous market leader. In its entirety, Aibo is a plastic puppy but one that is able to understand hand gestures and voice commands.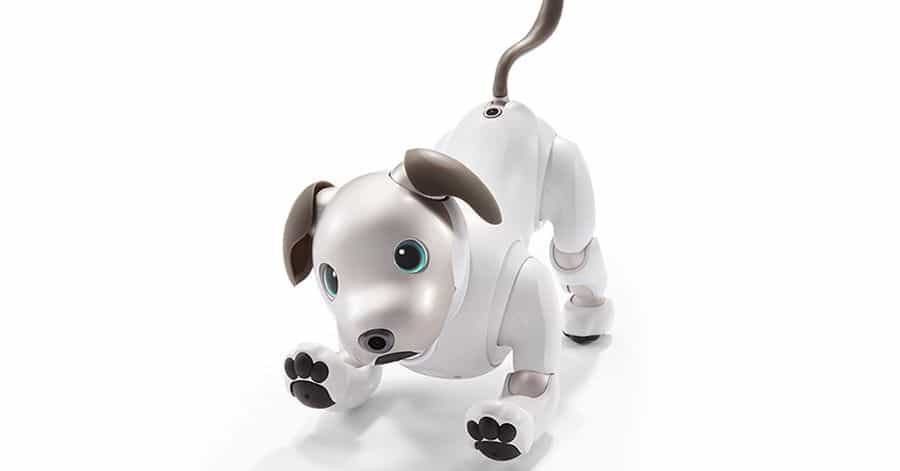 One can direct it to sit, shake and fetch an odd item or two. Can you believe it? But that said, the representatives from Sony at CES also mentioned that the 'dog' needs a few visits to a dog trainer before it can be ready for primetime action. At the recent renowned exhibition, attendees were treated to a range of divergent but appealing actions by Sony's robo dog. It not only wagged its tail, looked seemingly interested to pick up a bone when prompted by one of the reps and showed some emotion once petted by guests who seemed curious to interact with it, as if it were a real, pet dog. In fact, much to the pleasure of the bystanders, Aibo even barked.
Even a robo puppy does pretty much what it wants. One of the interesting sights was when Aibo raised its OLED eyes when one of Sony's reps interacted with it. It is, of course, common knowledge that a dog wagging its tail indicates it is interested in some sort of interaction with an owner. So Aibo did just that much to the amusement of those that had gathered to see AI living up to its core essence in seeing an artificial pet driven by quad-core CPU, LTE compatibility and, an in-built Wi-Fi. But despite being laden by diverse AI features that are perhaps the best in the world, a questions deserves answering. Will Sony's latest $1725 priced AI puppy live up to its price?