A new social media trend growing in popularity is reportedly taking over the internet. In this new social media trend, users subject themselves to half a face or something like that as one is putting it. But for instance, if you take a selfie of your own, then in this new social media trend- you'd only show half your face and that's about it!
You could do other random things if that was the original idea. For example- take a half-burnt toast and courier it to your high school teacher who bored to you extinction.
Visit the loo and never flush- more useful? Easy to have half a thousand WhatsApps of hate being generated just on you over the family group.
Courier a book to Arnab Goswami titled, "The power of being quiet!"
But what do you achieve by posting a semi- picture of your face over social media? Surely it doesn't enable Vladimir Putin to sell the COVID-19 vaccine in USA, right?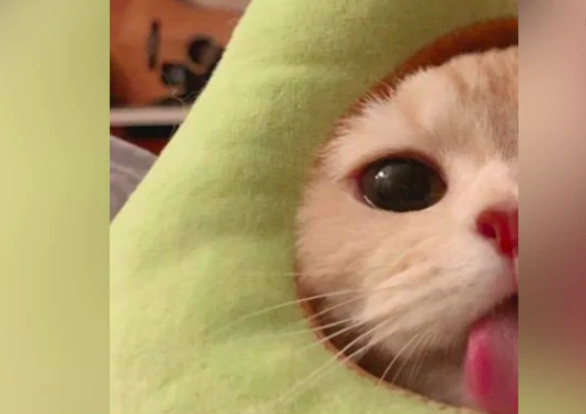 Nonetheless, the new social media trend is weird! Take the full picture, a proper selfie but put only half of it online! What's the purpose? If such an idea were to prevent Justin Bieber from launching a new album or in all seriousness, end the problem of nepotism in Bollywood, then it would make a lot of sense. Go for it.
But wait, the only purpose it may have would be those who suffer from being overweight on the face- think Steven Segal or Adnan Sami of the year 2000!
Probably might not be bad to make the concept trend as much as Ayodhya – right?
But let's get straight and think, what does one make of this trend? Is this new social media trend for those who like to put a half-hearted effort into things? You know the ones, who just don't seem to like the full picture?
Is this a tribute to the say not the idea of a full moon night? What is it?
And should this become the dominant trend from now on, then would this mean sporting half of any picture on important documents like the human passport?
If so, then can it be applied to other entities that command our lives as well? For instance, think of putting half a picture of your tool on Tinder? How far would that lead you to your date?
Probably only to the exit app button!
What if- just come to think of it- your date does turn up in a fancy/ chick bar with half a face? How random and utterly unbearable would that sight be- no?
Certainly, the half-face social media trend seems much low in its fashion quotient than Harvey Dent Two-face, right? At least, that gives one the added attraction of sporting two faces.
Suggested Read: How to safeguard Twitter Accounts With Two-factor Authentication?
But here's the fact. The social media hashtag for this one was #HalfFaceTwitter and for some reason, some leading media outlets showed users putting 'half a picture' of cats or their kitten for participating in this challenge, which brings us to an important realization if at all the picture could be used to fill an important document.
So, it could well be –
Name- Mr. Alan Gonzalves. Height- 1.82 meters.
Picture- half a cat's face!
Where does this lead to? But on a serious note, instead of sounding even remotely funny if the latest social media is supposed to be something amusing then probably it's successful at only being 'weird' quite like the year we are facing!