Thermos accompanies us all year round, whether on the family picnic, trekking the forest, or holiday in the snow. The handy jar keeps coffee and tea hot and water and lemonade cold. But how does thermos maintain the temperature? Let's find out.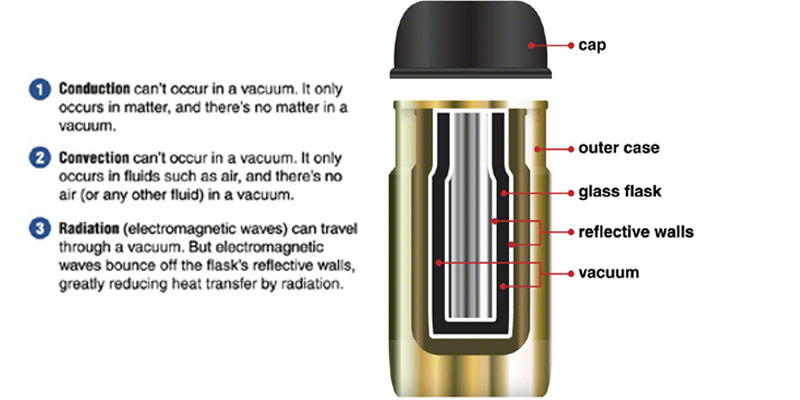 A small container called thermos has given us independence from the fridge and stove for about a hundred years. Coffee stays hot in it for a long time and lemonade stays refreshingly cool. And it does that without any electronic parts. But where does this effect come from, which seems to turn the laws of nature upside down?
The thermos interrupts the temperature flow and at the same time the heat radiation. In a normal jug or cup, hot coffee gives off heat by heating the surrounding air and emitting heat radiation.
The reverse is true for lemonade as it gets energy from the warmer environment because heat energy always flows from warm to cold. In the end, both drinks finally reach room temperature annoying the thirsty person because neither cold coffee nor lukewarm lemonade is particularly popular.
Suggested Read: How is Milk Powder Made? It's Advantages and Disadvantages
Vacuum And Mirrors Do Not Let Heat In or Out – Working of Thermos Flask
Vacuum and mirroring prevent the thermos from balancing the temperature with the environment. It consists of two mirrored bottles, which are separated by a vacuum and only touch at the opening. Heat needs a carrier medium, but the vacuum prevents the hot inner bottle from giving off heat. Their reflective surface also ensures that the heat radiation is reflected inwards and thus remains in the coffee.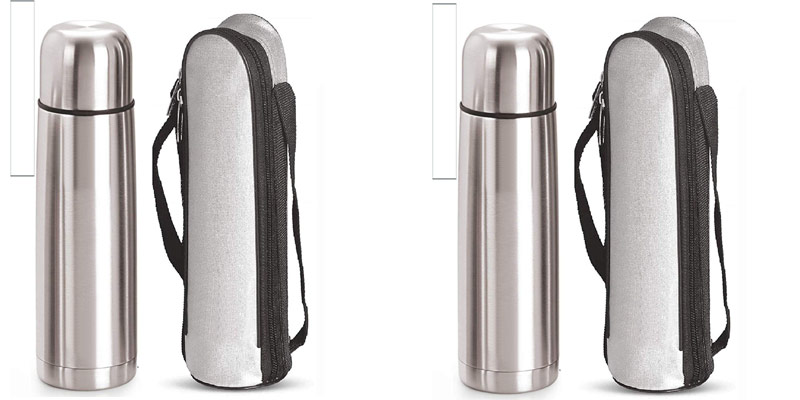 The system isolates the outside of the cold lemonade in the same way. The warm ambient air does not come into contact with the cold inner bottle and the mirrored outer bottle shields the heat radiation from the environment. There is hardly any heat exchanged between the contents of the thermos and the environment outside. In simple words, thermos delays the time of the contents of the flask to reach equilibrium.
Suggested Read: How Does an Induction Cooker Work? Why Is It Energy-Saving, Fast & Safe? Let's Find Out.
At some point, coffee, tea, water, and lemonade will still reach room temperature because the thermal insulation of a thermos is not perfect. For example, there is always some heat exchange at the junction of the outer and inner bottle. However, it is small enough to keep the liquid contents hot or cold for a day or at least a few hours.
We bring you some of the best thermos flasks available in India to keep your summers cool and winters hot.