Reliance Jio's Chairman, Mukesh Ambani announced on Thursday that the free data and calling service has been extended and now both the new and old subscribers can avail this service till 31 March, 2017.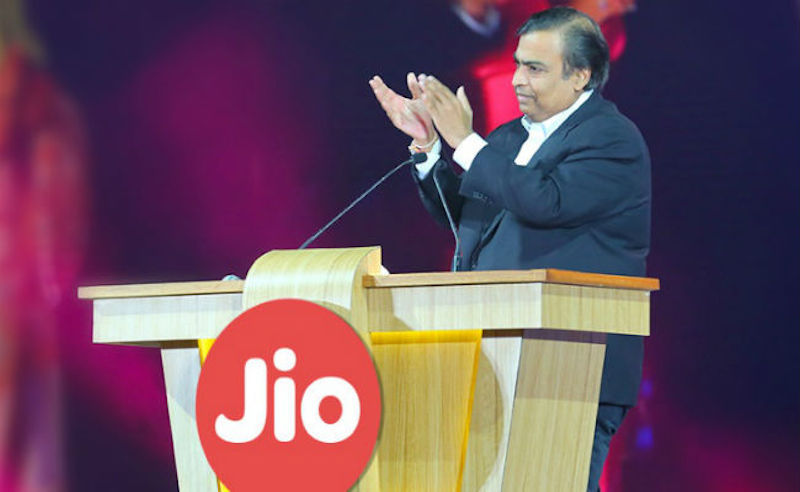 Marking this as the 'Happy New Year Offer' he added that the customers can further test the recently launched digital recharge, billing services and can also avail the benefits of Jio Money wallet.
Since its launch in September 2016, Reliance Jio has been the in the headlines regularly whether for the feud with other companies or the complaints regarding its inconsistent network. However, Jio's launch has shattered the established brands into pieces as the company recorded a humungous 50 million subscribers within 83 days of its launch while other companies have taken years to achieve this feat.
Here are some of the highlights from the event:
1.Backing Demonetization (Jio Money)
While congratulating PM Narendra Modi's decision of demonetizing the Rs 500 and Rs 1000 notes, Mukesh Ambani launched the Jio Money merchant solution app that will support all digital transactions including Mandis and Small Shops.
2. The Jio Offer will now have a limit of data usage of 1GB per day and the announcement was backed by saying that around 80% of users consume less than 1GB of data each day.
3. Mobile Number Portability (MNP) was launched at the event and the service was made available through MyJio App. Further, home delivery of a new Jio SIM was boasted at the event with the delivery being promised within 5 days.
Jio's Achievements
1. 50 million subscribers since launch.
2. Jio customers are using 25 times data as compared to other network users.
3. Call block rate has been brought down from 90% to 20%.
Reliance Jio has reportedly become India's biggest network operator to provide digital services as the company now has the maximum number of broadband users. On its way to achieving this, the new entrant has left Airtel way behind as the latter has only 41 million subscribers and these too were acquired within a time frame of 6 years.
1 December 2016
Rohan Jaitly