Paytm launched a feature in its mobile app on Wednesday that allowed merchants to accept payments through Debit and Credit cards but the feature was pulled out within a day due to security reasons. The new feature was supposed to tackle the cash conservation scenario by eliminating swiping machines.
The merchant only needed to register himself with the portal to accept payments through Paytm's payment gateway, providing the customers should have the app installed on their smartphones too. However, the feature was launched for Android users only, other operating systems being on the cards for future.
According to reports, Paytm's rivals criticized the step and raised their concerns to governing bodies, citing security reasons because the feature involved entering the card details of customers into merchant's phone.
A top official of a reputed company said that there are screen recording apps that can compromise the customer's card details.
"These type of transactions involve secure hardware that prevents a merchant from storing card details. If a mobile phone, which doesn't have a secure hardware, is used as PoS, opens up new risks for the customers," the official said.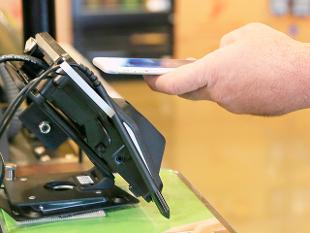 While answering the allegations, Paytm's officials said that its portal does not save card details and the payment procedure is done on the respective bank's page. He also said that the mobile wallet is a PCI DSS (Payment Cards Industry Data Security Standard) certified company and the company's systems are audited regularly by authorized auditors of the industry.
They further added that the company follows a two-way authentication process directed by Reserve Bank of India (RBI). However, the company accepted that the developers have overlooked a different flaw and that has resulted in the discontinuation of the feature. They also added that the app will be re-launched soon.
Also Read: Paytm To Process Over Rs 24000 Crore Soon After Hitting 5 Million Transactions Per Day
In the aftermath of PM Narendra Modi's move of demonetization, various mobile wallet service providers have gained a lot, both in terms of added users and number of transactions.
In a bid to take advantage of the situation, competition among mobile wallets Paytm, FreeCharge and MobiKwik have increased. It is well-known fact that 'competition in an industry, leads to the growth of both the economy and the industry itself'. Moreover, if every other company follows the path laid down by Paytm, the days of a 'Cashless Economy' would definitely come soon.
Follow us on Facebook, Twitter and Instagram for more updates. Don't forget to like and share. Do tell us your views in the comment box below.
25 November 2016
Rohan Jaitly