Mukesh Ambani has alleged that the big players in the telecommunication industry are ragging his company by not providing sufficient Point of Interactions for Reliance Jio customers.
Mr. Ambani was the guest at Shekhar Gupta's conversation series which held at a Mumbai Hotel on Monday and the host asked him about the current condition of Jio's tiff with other companies like Vodafone, Airtel and Idea. Mukesh Ambani replied by saying that his father always treated him as a partner and now he has all the experience and tolerance to tackle the unfair strategy opted by the other network companies.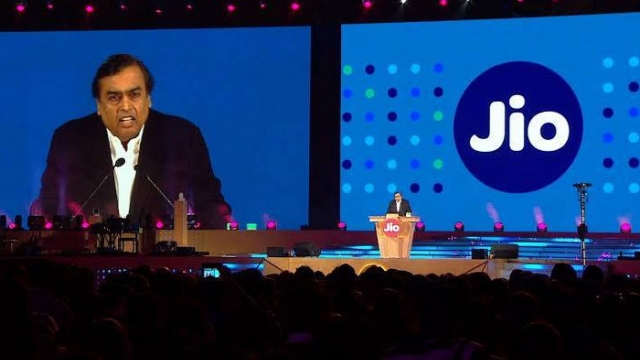 Mukesh Ambani also said that his company is ready to bear the financial cost of this situation but not at the expense of millions of customers. Due to the non-availability of enough Interconnection Points, the Jio customers are not able to make calls from their devices.
However, the companies such as Vodafone, Airtel and Idea have stated that they have provided Jio with sufficient Interconnection points and the problem that the Jio subscribers are facing is due to the company's own inability to deliver as per the demand.
On the other hand, Mr. Ambani has vowed to release evidence against the other companies' claims and also said that the investment in the company's telecom venture is around 2,50,000 crores and not 1,50,000 crores stated by the financial analysts.
These analysts have stated that the Jio venture is bogus and it will fail to compete with the established players in the market.
Mr. Ambani said that his company will prove all these allegations wrong in from of quarterly results in the coming future and the venture is a well thought out plan. He also added that he is in a position to follow his conviction and have a board to stand by it.
While concluding the conversation he said that his company will not think twice for a legal action if Jio is not provided with enough interconnection points.
Telecom Regulatory of India has given Reliance Jio the ultimatum to resolve the issue by 17th October and we all want to see what measures will the company take to straighten out the problems before the deadline.
Follow us on Facebook, Twitter and Instagram for more updates. Don't forget to like and share. Do tell us your views in the comment box below.
18 October 2016
Rohan Jaitly